BCRPVPA Scholarship/Bursary Committee Report Submitted by:- Jeff Larcombe
Over the years we have tried to direct scholarships to students who not only achieved a high academic standing, but who also demonstrated excellent service both in their school and community. Often such students also achieve very well in sports and/or music activities. The awards from the BCRPVPA are also available to students who may choose to enter the trades rather than attending university. In awarding the scholarships, the committee is also very aware of considering any students whose family is financially challenged.
In recent years we worked to increase the number of annual scholarships awarded from 4 annually to now "up to 10 scholarships". In addition, there was full agreement a few years ago to increase the amount awarded to students from $500 to $1000.
The committee has been very pleased to see the number of students applying for scholarships increase year over year. Three years ago we had a record 35 applications for scholarships, but Covid-19 was a big factor in dropping that number back to 24 two years ago.
Last year we saw a healthy increase to some 55 applications while this year we received an amazing 87 student applications! One factor that may have contributed to this increase is that students were able to apply on-line for the first time!
This allowed for a more streamlined process for the selection committee. All the applications were forwarded to the committee members some two weeks or so before we met in person to complete the student selection.
Committee members were able to read all 87 applications ahead of our meeting on April 19, and we also shared with each other our top 20 to 25 individual selections before our meeting.
This new process allowed us to select the 10 successful applications who each receive $1000 from our Association, in record time!
In addition we were able to select two very deserving students who each receive $2000 – funded through HearingLife.
HearingLife has been providing funding to us for the past few years, and we appreciate being able to award additional scholarships to students with this funding. The awards are based on specific criteria set out by HearingLIfe.
Here are a couple of comments received from our recently successful applicants:-
"I was so excited to receive your email today! I have applied to several scholarships, but you are the first to send back a response that I was one of the successful candidates. I shared the news with my parents right away and they were so proud.

I really appreciate the support provided by the BCRPVPA to students, and the time the committee put in to selecting
the award recipients."
"This is amazing news! I am very thankful to have been able to share my story with the BC Retired Principals' and Vice- Principals' Association, and for your compassion through your recognition and award! My family and I are celebrating.
As I begin my final exams, starting tomorrow, your scholarship has motivated me to continue, persevere, and finish this journey to begin another. Thank you all very much for your kindness and generosity.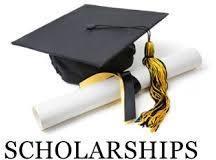 In addition to notifying the successful students of their awards, we feel it is also important to communicate with all unsuccessful applicants.
These students will be advised of such shortly.
It has been a privilege to sit as a member of the Scholarship Committee, along with Christine Johnson, Paul Taylor, Yolande Martinello and Ian Kent. It is also very gratifying to know that our Association is supporting students in our Province financially to further their education.