The BC Retired Principals' & Vice-Principals' Association is a group of retired educators with common goals and a multitude of interests.
The purposes of the BCRPVPA are:
to maintain an active affiliation with the B.C. Principals' and Vice-Principals' Association (BCPVPA)
to promote the interests and the welfare of its members
to communicate with members regarding issues of common interest and the activities of the Association
to encourage and foster liaison among Association members and Principals and Vice-Principals through a much needed mentorship program
The BCRPVPA executive is elected annually at the spring AGM and is responsible for carrying out the Association's goals and serving its members. We offer up to 9 annual scholarships/bursaries to students graduating from B.C. public secondary schools.  The new application deadline is March 31st.
There are four general meetings held each year. Meetings begin at 09:45 a.m. and consist of a business session and a guest speaker followed by a no-host lunch. The meetings are usually held at the BCPVPA office or at other lower mainland venues but are also offered online through Zoom.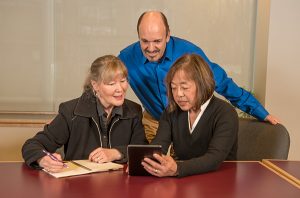 The BCRPVPA maintains an active affiliation and relationship with the BC Principals' and Vice-Principals' Association and has observer status at BCPVPA Chapter Council meetings. We appreciate the support of the BCPVPA.
The Association has a government appointed excluded staff representative on the BC Teachers' Pension Board.
The Association has a close relationship with the BC Retired Teachers' Association which includes access to an alternative extended health and travel plan which focuses on retirees needs.  This relationship fosters other wide-ranging benefits for members.
The Association endeavors to maintain contact with other organizations to keep informed about issues affecting retirees.