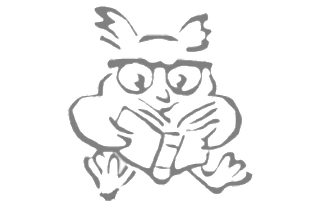 Hello Marsha,
Welcome to the BC Retired Principals' & Vice- Principals' Association Travel Newsletter!
This week is the start of our first Trip Merchant Journeys Icelandic Adventure group departure from May 9-17, with the second departure following that, from May 20-28! Visit our Facebook page HERE for updates throughout the month and be inspired by this incredible destination – the land of Fire and Ice…
In this newsletter we are featuring the following:
*FEATURED TRIPS: Mesmerizing Morocco (October 2023), The Wonders of Ecuador & Galapagos Islands (April 2024), Athens to Istanbul, featuring a 7 night Star Clippers Sailing (May 2024)
*ALL DEPARTURES: Other 2023/2024 group departures including Southern Africa, Vietnam and Cambodia, Egypt/Jordan, Costa Rica, Belize, Colombia and Portugal…
*TRAVEL NEWS: U.S. to end vaccine travel requirements – COVID-19 vaccination requirements for foreign air travellers and at the Canada-
U.S. border are being lifted as of May 12 | COVID-19 is no longer global health emergency: World Health Organization
*OTHER TRIP OFFERS: Save up to 30% on adventure programs, Save up to $2000 on Boutique River Cruises, and more…
Please note: Trip Merchant sells anything and everything. If there is a travel supplier or a specific trip that you do not see on your travel site with any Ocean or River Cruise line, Guided Tour company or All Inclusive Vacation, Trip Merchant can still provide that experience for you, match any applicable offer and you will also earn your Trip Merchant Loyalty Reward Dollars on the booking! *If you book a trip directly with the travel supplier you will not receive your member benefit or your Trip Merchant Loyalty Reward Dollars (you must book directly with Trip Merchant).
Password for Access: BCRPVPATM18
---
FEATURED 2023 GROUP DEPARTURE
Mesmerizing Morocco
Departure Date: October 23-November 6, 2023

Click the button below to view a video from the Moroccan Tourism Board. This energetic video summarizes the landscapes and experiences within this mesmerizing country. When you visit the trip
page above, you can view many other great videos of the various regions/cities that this tour will be visiting. Be inspired!
---
FEATURED 2024 GROUP DEPARTURES
6 ROOMS REMAINING!
The Wonders of Ecuador & Galapagos Islands
With Optional 5 Night Amazon Post Extension
Departure Date: April 1-16, 2024

---
Delightful Dervishes: Athens to Istanbul
Featuring a 7-Night Tall-Shipping Sailing Experience with Star Clippers!
Departure Date: May 20-June 4, 2024

---
OTHER 2023 GROUP DEPARTURES
4 ROOMS AVAILABLE!
Cultural Treasures of Vietnam & Cambodia
Departure Date: October 25-November 12, 2023

---
LIMITED SPACE AVAILABLE!
The Best of Egypt
Optional Post-Tour Extension to Jordan Departure Date(s): October 27 OR November 3, 2023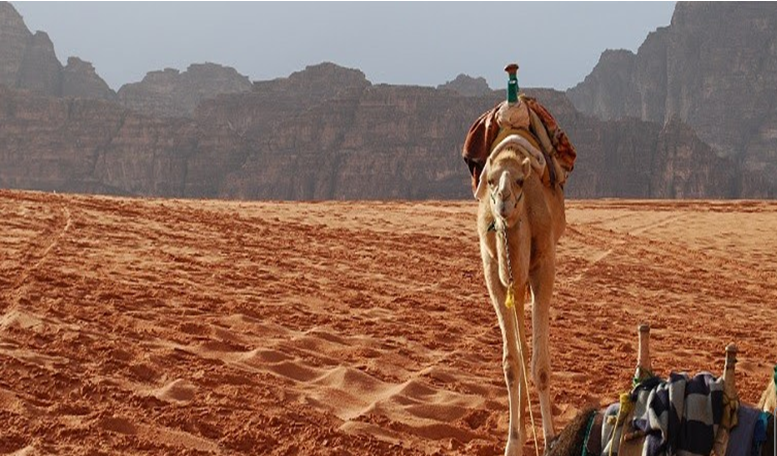 ---
Explore Southern Africa
Featuring Wildlife, Wineries & Waterfalls Optional Post-Tour Extension to Botswana Departure Date: November 10-25, 2023

---
OTHER 2024 GROUP DEPARTURES
1 ROOM AVAILABLE!
Natural Costa Rica
Departure Date: February 4-16, 2024

---
Belize Combo Stay
Departure Date: February 14-28, 2024

---
Discover Colombia
Land Program (with Optional Post River Cruise Extension along the Magdalena River)
Departure Date: November 26-December 7, 2024

---
Long Stay Programs in Portugal
Four Departure Dates:
November 2023, and February 2024 (Two Options) & April 2024

---
ALL GROUP DEPARTURES
Click the button below to explore all available group departures!
---
OTHER TRIP OFFERS!
Silversea Cruises
0% SINGLE SUPPLEMENTS!
*Silversea is delighted to welcome solo travellers aboard our intimate ships. For a limited time, they are offering 0% single supplements on selected 2023 sailings. Every voyage includes an exclusive welcome reception, making it easier to meet and mingle with other solo travellers. Silversea cruises include butler service for every suite, wine and spirits served throughout the ship, complimentary gratuities, and so much more. You can make new acquaintances while enjoying the all-inclusive lifestyle of Silversea. *Terms and conditions apply.
Rocky Mountaineer
SAVE UP TO $1410 PER COUPLE!
*Take advantage of their best offer of the season and save up to
$1,410 per couple on select bookings in 2023. Seats are limited and selling fast – book by May 31. Save $1,000 on Canadian routes or
$1,410 on Rockies to the Red Rocks. Available for select 2023 travel dates on all routes. Dates are subject to change. Available for all packages, including rail-only. *Terms and conditions apply.
G Adventures
SAVE UP TO 30%!
*Trips around the world. Departures around the corner. Climb to the top of South America with an action-packed journey through Bolivia. Visit the serene temples of Chiang Mai. Set sights on the majestic Taj Mahal in real life. Do you have an urge to get away in the next few months? You can save up to 30% on all types of adventures across the globe, with travel by August 31, 2023 (book by May 31st)! *Terms and conditions apply.
Uniworld Boutique River Cruises
SAVE $750-$2000 PER PERSON!
*Looking for the perfect autumn trip? You will find it on the legendary Danube River. Bursting with gorgeous landscapes and dreamy fall foliage, the Danube is also home to several of Europe's most enticing destinations. Our all-inclusive, luxury river cruises in the region take travelers to charming medieval villages, renowned wine regions, and showstopping imperial cities from Salzburg to Budapest. Uniworld has extended savings from $750 to $2,000 per person* for a short while longer, so you book on the Danube River cruises
today! Offer is also combinable with exclusive River Heritage Club savings for past guests. River cruises include: Enchanting Danube – Budapest to Passau / Delightful Danube & Prague – Budapest to Prague / Highlights of Eastern Europe – Budapest to Bucharest / Authentic Danube – Vienna to Prague. *Terms and conditions apply.
Hurtigruten
BRING A GUEST FOR FREE!
*Book Hurtigruten's 14-day Alaska and British Columbia cruise, and not only will you save big, but you will also have the chance to book an extra excursion to explore Wrangell, Alaska, and learn about the region's Tlingit, Russian, and gold mining history. Now through May 31, when you book select expedition cruises, you can bring a guest for FREE. *Solo travelers can receive a discount of 50%.
*Terms and conditions apply.
---
SEE ANY TRAVEL OFFERS OR TRIPS OUT THERE? LET US KNOW AND IF YOU BOOK WITH US YOU WILL EARN YOUR TRIP MERCHANT LOYALTY DOLLARS!
---
Please Note:
*On your travel site there are some trips/itineraries that do not have the most up-to-date details and departure dates, and in some cases, the lead in price or general offer may have changed slightly. We will be taking the time to update the current trips, with the addition of new programs being added over the next couple months. However, we are also diligently working on the next travel website platform to offer many more trips and suppliers. Thanks for your
patience. Please contact us directly if a trip is of interest and we can provide the most up to date information for you, where applicable.
---
Contact us at info@tripmerchant.com or 1-800-481-9739 ext. 0
---

Group Departures / Online Presentations / FAQ / Member Experiences / Testimonials

Copyright © 2023 Trip Merchant, All rights reserved.
Our mailing address is: Trip Merchant 10185 Beacon Hill Dr.
Lake Country, BC V4V 0A9 Canada

Add us to your address book

Want to change how you receive these emails?
You can update your preferences or unsubscribe from this list