ONE-TO-ONE Virtual Volunteer Tutor
Share the joy of reading in your community by becoming a ONE-TO-ONE virtual volunteer tutor.
ONE-TO-ONE connects emerging readers with volunteer tutors across Vancouver and the Lower Mainland.
We know that this valuable connection between tutors and students directly affects their confidence and chance
of succeeding academically and in life.
For Spring 2022, we are looking for volunteer tutors for our virtual after-school program (3:30–6 pm).
You will read once a week for 2–3 hours from March to June, excluding school holidays. The students will be at home
with a parent/caregiver nearby in case they need technical support.
We are looking for volunteers who are comfortable with technology and reading with children in a virtual environment.
We'll teach you the rest and ensure you have the practice and support before you get started on your reading journey.
It's easy to get started – fill out an application
form online, complete a free criminal record check and then have a chat with ONE-TO-ONE on the phone to make
sure we're a good match. Training sessions for new volunteers will begin in February 2022.
Thanks kindly, Madison Warren, Volunteer Coordinator,
500-610 Main Street, Vancouver BC V6A 2V3 (604) 255-5559
---

CUSO International Seeking Volunteers
VOLUNTEER Education Assistants (2021-2022) needed.
What impact could you have? Have a positive and lasting change in Indigenous communities! As an Education Assistant, you will provide your knowledge as an educator, share your experiences about the world, inspire students to learn and pursue further education, and encourage students to believe they can become who they aspire to be.
Best Regards,
Lorraine Monteiro
Recruitment Coordinator | Coordinatrice de Recrutement
Tel: 613-829-7445 x 248 | 1-888-434-2876 x 248
---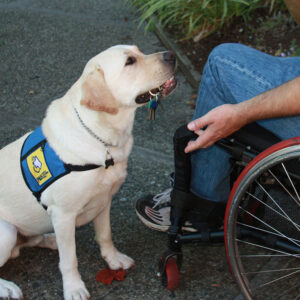 Pacific Assistance Dogs Society (Pads)
MISSION and VISION
PADS breeds, raises, trains and supports certified assistance dogs, partnering them with people living with disabilities, and with
community care professionals.
PADS strives to become a pre-eminent, internationally recognized source for dogs certified to ADI standards by providing top quality
breeding, training and program delivery in the assistance dog industry.
While volunteering applications are presently closed due to COVID, you are able to click on the 'notify when applications are open'.
---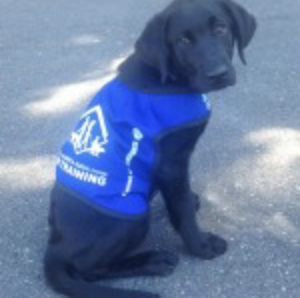 BC And Alberta Guide Dogs
MISSION
BC & Alberta Guide Dogs endeavors to change the lives of individuals who are blind/visually-impaired, children with autism, and Veterans.
RCMP and First Responders living with an Operational Stress Injury. It takes two years and upwards of $35,000 to produce one certified dog,
provided free of charge to the recipient. For these reasons they rely heavily on our generous and loyal donors as well as volunteers.
BC & Alberta Guide Dogs are always looking for volunteers as: Puppy Trainers, Adult Dog Boarders, and Office Support!
---

People with a tutoring background  (especially those with a love of nature!) are a large part of our volunteer teams' success here at VanDusen Gardens.  I want to share with you a wonderful volunteer opportunity of School Program Leader, which we have begun recruiting for, here at the Gardens and if you might be able to help spread the word among your network of retired Principals, it would be much appreciated.
School Program Leaders engage K-4 students through interactive outdoor field trips at the Garden. These volunteers have a love of working with children, and a respect for the environment – they support the VanDusen mission by connecting hundreds of groups of students and teachers to plants through safe, fun, and high quality 90-minute environmental education programs (rain or shine!).
The full position description can be found here: https://app.betterimpact.com/PublicOrganization/5757625f-27eb-4d6c-9df5-ff3182c978da/Activity/c3b9287f-786f-41ef-afcc-3e32dbb942c4/1
---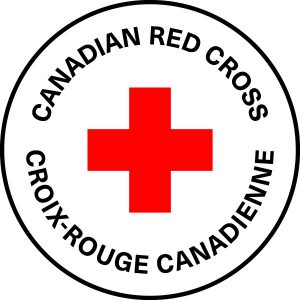 Volunteers are the heart of the Canadian Red Cross. They share their time and skills to help others across Canada as part of the largest humanitarian organization in the world.  
The Red Cross has opportunities for you to give back to your community, meet new people, and gather new experiences. We offer a variety of volunteer positions involving both shorter and longer-term commitments, and requiring a range of different skillsets.
Dara Murphy is a volunteer with the Canadian Red Cross' Health Equipment Loan Program in Penticton. She says helping people access equipment like walkers, crutches and wheelchairs as they recover from illness or injury is "probably the most rewarding volunteer job I've ever had." 
Every day, the Canadian Red Cross responds to the needs of people affected by fires, floods and other disasters. For example, Vernon's Cor Zandbergen has provided support in countless disasters across Canada, including ice storms. He leads the Red Cross North Okanagan Personal Disaster Assistance Team, ensuring emergency social services are available to impacted people across a land base of more than 7,800 square kilometres. 
Cor was recently recognized with the Order of Red Cross, receiving the Society's highest honour for his incredible service, helping thousands of people. 
We want Canadian Red Cross volunteers to get the most from their experience. We invest in our volunteers by providing training to help them build skills and maximize the learning potential in their roles. Our volunteers can expect a positive and professional environment.
Ready to be part of the Canadian Red Cross? Join Dara, Cor and others like them across B.C. and Yukon. Go online to redcross.ca/volunteer or call 1-855-995-3529 for more information on volunteer opportunities in your area.  
---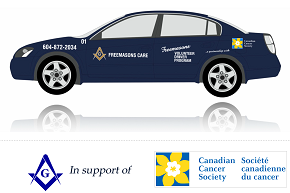 Dear Ms Phillips,
I represent the Freemason Cancer Car Program affiliated with the Canadian Cancer Society in Vancouver. We are looking for new volunteers and are reaching out to organizations such as yours to meet our current needs.
Since 1989, we have provided a free service driving cancer patients to and from their treatments. Our program serves Vancouver and the immediate area, Vancouver Island, the Interior, and Prince George. The service is run by volunteers and is funded by the Freemasons of British Columbia-Yukon and with donations from past and current cancer patients. Our volunteers drive once, or if they wish, twice a week during a morning or afternoon shift from 7 until 5, Monday to Friday.
If you have an upcoming meeting, I would like to attend to briefly promote our program to your members. If you do not have such a meeting, I would appreciate if our appeal were included in any member newsletters/communications or as a link on your website if you would so permit.
I am available by email or by the phone number listed below to answer any questions you may have. Also below, please find our website address.
I look forward to hearing from you.
Kind regards,
David Minichiello
Freemason Cancer Car Committee
604-446-4512
Mentorship of New Principals and Vice-Principals:


Sharing Wisdom through Sharing Stories of Experience
Have you considered becoming a mentor for new BC Principals or Vice-Principals? 
The New BCPVPA Mentorship Program:
The BCPVPA launched a provincial mentorship program in 2017 matching volunteer retired principals/vice-principals with newly appointed colleagues across the province, recognizing the unique responsibilities and challenges encountered in transitioning into administrative leadership.  The program matches mentors with new colleagues in districts different to their own.  We are seeking new mentors for the upcoming school year to meet the growing request for mentorship support.
What's Involved With The New Program: 
The first year of the project received rave reviews from both participating mentors and mentees. "This is exactly what I was looking for as an educational pursuit since retirement," said one mentor. " I was awakened to the whole process of mentorship and its positive implications to sustain principal leadership."
The volunteer commitment is for an hour a week of coaching conversation with your mentee, plus follow up emails and texts.  The program includes mentor/coach training for new mentors in Nanaimo on Oct.18 and 19 as part of the Connecting Leaders Conference (required), plus invitational webinars and mentor support workshops in February and May.  An honorarium and a copy of the text "When Mentoring Meets Coaching" is provided in appreciation of your commitment. 
Mentors Don't Need To Be Newly Retired:
Whether you are newly retired or have been retired for several years, please consider this worthy opportunity to strengthen the leadership capacity of beginning BC leaders, learn about working in different districts, and develop your own coaching/mentoring skills.  As one mentee states, "taking the time to reflect on goals, strategies, next steps with an interested conversation partner has helped me to gain more objectivity regarding my job and my learning.  The mentors' role is supportive but also geared to expanding my own perspective so there is room for growth.  And since my mentor is not connected to the district, there is more buy-in to the perspective that this is a friendly conversation rather than an evaluative one." 
Mentoring is a reciprocal process that enriches the learning of all –– mentors, mentees, teachers and students. 
If interested, please link   https://bcpvpa.bc.ca/mentorship/   to the mentor application and submit to the BCPVPA by August 31st.