The Executive wishes BCRPVPA Members the very best health and happiness, during Spring.
Inside this issue:
President's Letter
BCPVPA Chapter Council
Executive Succession
Six Word Biographies
Johnson's Scholarship Program
Tax Tips Year 2021
Keeping Our Teaching Certificate
BCRPVPA Speakers' Series
Knowing BCRPVPA Members
January 2022 Presentation
Staying Physically Active
Annual Membership $20
Grounded By Granite A Memoir
AGM Wednesday, May 11
---
Upcoming General Meeting:
Wednesday, May 11, 2022, 9:45/am
1) BCPVPA Boardroom, 525 W. 10th Ave.
2) Broadway Canada Line Exit
3) Zoom link forthcoming
---
Letter from the President's Christine Johnson
Hello Everyone,
From my front window the view of beautiful Cherry Blossoms in full splendour is absolutely breathtaking and makes me appreciate the wonder and the power of Nature in our lives.
A full-grown rabbit came to the back garden each day for two weeks to visit us and when s/he stopped being seen, I became worried about her/his whereabouts – until the reappearance yesterday and today.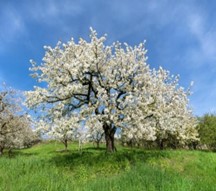 On my morning walk, I always meet lots of ducks among other animals, and in Birthing Season, ducklings, goslings, bunnies. and baby raccoons. Maybe those two coyotes which I met will even have got together.
When I heard on the radio that the price of gas had driven down the amount of time spent on driving, my first thought was to see a positive aspect for Nature and hanker back to the time when fewer gas emissions equalled more birds and flowers.
Back to "normal"? A new "normal" maybe, since the old one wasn't so great.
"Hankering back" also led me to think of my Mum and her superstitions. I still have never set a box of new shoes on a table nor let knives be crossed over each other. When I recently caught a case of Covid (like a cold thanks to triple vaccination) I thought of her saying, "Things have to get worse before they can get better."
Her sayings were metaphorical, but she had a habit of only repeating them when the actual situation was taking place. "A watched kettle never boils" was usually used in response to our wanting a cup of tea in a hurry.
Do you find yourself repeating some of your parents' sayings? Which are your favourites?
Cheers,
Christine (Johnson), President
---
Report of the BCPVPA Chapter Council Meeting
Submitted by Celina Mau, Vice President
"The harder you push a system to change, the harder the system pushes back." (Slide from BCPVPA Advocacy)
On Friday, February 18th, BCPVPA Chapter Council Zoom Meeting kicked off with greetings from Darren Danyluck, BCPVPA President. I was asked to say a few words on behalf of our association before Minister Whiteside came on. I focused on the current project, Membership Recruitment and shared with the attendees, our e- communication resources such as our website address, President's email address and my VP-Communications e-address.
Ready for some Trivia? Can you guess? (Answers are located at the end of this article)
What is the lowest age of School Principals? Vice Principals?
What is the average age range of Principals and Vice Principals?
What is the % ratio of male and female in Vice Principals?
What is the % ratio of male and female in Principals?
What is the lowest age of District Principals? District Vice Principals?
Of the 23 Superintendents in the BC School Districts, how many are working less than 2 years in their current Superintendency position?
As Principal/Vice Principal, who is our employer?
The answers to the above questions pretty well summed up the topics covered at this Chapter Council Meeting.
The team of Directors of Members Support Services presented a quick overview of the School Act pertaining to the role and responsibilities of Principals and Vice Principals and its relationship within the three levels of stakeholders (schools, districts, and province), with emphasis on the importance of judicial prudence, fiduciary duties, and the language of 'fidelity' as P/VP, as well as the District Policy and Guidelines. Three recurring themes from the BCPVPA members were: 1) choosing to return to teaching, 2) mental injury leaves, and 3) retirement. As pointed out by the Director of Mental Health and Wellbeing, since the pandemic, BCPVPA members suffered secondhand trauma similar to the First Respondents and it would take the members at least two years to reset their physical and mental health, so the road to recovery would be long!
The BC Ministry of Education team presented to the audience the Framework for Enhancing Student Learning with an Indigenous focus, as it related to student growth, achievement, and equity of outcomes, while Minister Whiteside recapped the extreme challenges that the Omicron wave had in BC schools last Winter. Darren Danyluk, BCPVPA President captured statistically the gravity of the situation during the series of December 2021/ January 2022 Townhall Meetings.
Staffing level challenges have increased                     77%
Short of Staff daily                                                          38%
Dealing with staffing challenges (5-10h/w)              38%
Likely experience functional closure                          48%
Role most often short-staffed: support                      100%
Minister Whiteside continued by listing a few upcoming key projects such as Residential Schools – Truth and Reconciliation, Child Care to move to the Ministry of Education Portfolio, 'soon to expire' Collective Agreements, and February 21st – BC Budget Week. BCPVPA concluded this segment by reiterating how the data from the "Thriving in Education" Survey conducted in May 2021 would help focus its discussion with the government on members' working conditions and mental well- being.
In summary, it was a very 'jam packed content heavy' day with lots of 'back bid' break out room chats in groups of 4/5, facilitated by BCPVPA staffers. All in all, the members were extremely appreciative of this learning opportunity with many wanting to review the day's content and share this precious information with their members. Kudos to the BCPVPA staff for another successful Chapter Council Meeting!
In case you wonder, here are the answers to the 7 Trivia Questions from this article.

---
Executive Succession and Association Sustainability:
Our Ongoing Committee Work
Prepared by Celina Mau, Vice President
Since the amendment of our Bylaws last Spring, your executive body has been gradually working towards aligning our executive's practice pertaining to Executive Succession and Association Sustainability.
Executive Succession: Here is a quick overview of a few established committees under the Member Services Portfolio, within my VP's role and responsibilities.
Scholarships Committee is led by Jeff Larcombe along with his team: Allan Buggie, Christine Johnson, Paul Taylor, and me as ex-officio. On Wednesday, April 6, the team met in the BCPVPA office to review all 55 We have aligned our scholarship timeline with that of BCPVPA and now allocate our Scholarships in April instead of October.
Affinity Benefits and Pension Committee operates under the leadership of Marsha Arnold, who is also in charge of our Affinity Benefits Special Bulletin. Elaine McVie is the member working with her on a Special Project focusing on Members' Well- Being. At our late March Zoom meeting, it was determined that, between now and the end of June, Elaine would be making personal contacts with our recent retired members of less than three years. Her findings would help the executive to determine next steps of support services.
Membership Committee consists of Deborah Luporini and me. Our collective responsibilities are to work closely with BCPVPA designated staff in maintaining an up-to-date Membership List. Over the Spring Break, we had a Zoom meeting with BCPVPA Executive Director, Kevin Reimer and Director of Finance, Carol Powell to review a few of our current practices so as to be more efficient in how we operate under this committee. Thank you to Christine, our President for setting up this meeting with Kevin and supporting us in our discussion with Kevin and Carol. Yearly, our executive would spend time at an executive meeting to identify the theme of our Speakers Program and together, as a team, we search for suitable candidates to speak at the annual/general This year, Eileen Phillips is our coordinator whose main role is to communicate with the identified speaker(s), introduce/thank the speaker(s), prepare a marketing script of the program, and write a summary for our newsletter.
Sunshine Committee is responsible for bringing 'sunshine' to our members as well as thanking those in partnership with us like BCPVPA staff. Reports were shared with members at each of our general meetings.
Association Sustainability: Our executive members began the year grappling with the key question of 'What is our Association's Mission and Vision?' We spent the first five months of the year discussing the purpose of our existence before creating a Mission Statement (to be ratified at our upcoming May AGM). We have recently focused on how best to support those who have retired during Pandemic times. After much reflection, a
Membership Recruitment Committee was formed to address this sensitive yet timely topic. The members of this committee comprise Christine Johnson, Deborah Luporini, and me. This committee dovetails seamlessly with efforts put forth by Marsha and Elaine on Members' Well-Being Special Project. So, at times, the two committee groups would come together via Zoom to collaborate, brainstorm ideas and/or develop action plan. Currently, we are working in close partnership with BCPVPA Executive Director, Kevin Reimer, and his team to look at 'how' our association could support the recent retirees and those 'soon to retire' members. Stay tuned for a more detailed account of the plan in the next Newsletter.
Hot off the press! March 2022 BCPVPA Principl(ed) Magazine featuring the following topics. Thank you to BCPVPA for inviting our President Christine to submit an article on 'Why Join BCRPVPA?' Here is the link, https://www.bcpvpa.org/resources/publications/principl-ed-magazine
(Pages 20 – 23) "What's your plan for retirement?" highlights the key benefits of joining BCRPVPA upon retiring from BCPVPA
(Pages 77 – 85) Part II of the article, "Thriving in Education" a BCPVPA Survey on how to help strengthen the foundations of our working colleagues who are new to the profession
(Pages 86 – 88) Last Word: One Conversation at a Time with BCPVPA Executive Director, Kevin Reimer on the topic of BCPVPA Mentorship Program since its inception
To conclude my report, your executive has been hard at work to hold true to our newly created and 'soon to be ratified' Mission Statement, "We strive to support the wellbeing of our members through a variety of services, interests, and resources. We also endeavour to contribute to the educational community."
---
Six Word Biographies
Missing family gatherings, smiles, and hugs
-Catherine Paton (draw winner)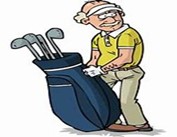 I hate golf! I love golf!
-Bob Holman
Too much Zoom. Photography my sanity. Improving photography skills. Happy Hikes. Zoom!
-Joy Ruffeski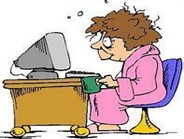 Book launched. Wrote another. Travel ahead
Book launched. School equipped. Travel ahead.
Book Launched. Steep learning marketing curve.
Nepal one day at a time.
-Patti Shales Lefkos pattishaleslefkos.com
Stories food for thought eased homestay
-Christine Johnson
Getaway Cancelled 50ᵗʰ May first Accident
-Floriana Albi
Love my friend and family bubble
-Jeanette Mergens (draw winner)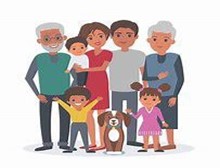 Covid Avoidance, Family Bubble,
Brings Contentment
-Gerald Soon
Walking in the woods, getting muddy On the ferry, in the car
Open hearts, everyone is trying hard Reading books, lots of good books
I want to go to Scotland
-Eileen Phillips
Keeping busy, Six committees, Remaining positive
-Elaine Thompson (draw winner)
Enjoying hiking, relationships, hobbies, fitness, Zoom
Doordash, FreshPrep, UPS, Instacart, Amazon, Doorbell!
-Marsha Arnold
Thankful gratitude, happiness always, loving family
-Celina Mau


Joy with yoga, walking, guitars Growth with yoga, walking and guitars
-Leanna Garner
Thanks for Sharing!
---
Johnson's Scholarship Program 2022!


Johnson Insurance is proud to offer 50 scholarships, valued at $1000 each, to eligible students completing high school in 2022 and starting post-secondary education in the fall of 2022. Open: April 28, 2022.
Deadline: July 28, 2022
To learn more, visit Johnson Scholarship Program | Johnson Insurance or email scholarshipfund@johnson.ca Universities Canada Toll Free: 1-844- 567-1237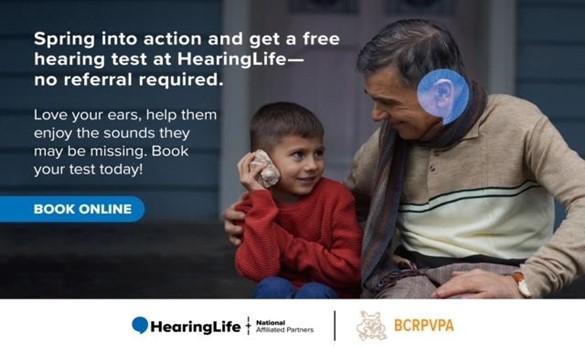 Just click on this link to book an appointment – https://bit.ly/3iUlIEu
BC Seniors' Guide        Hot Off the Press!    BC Seniors' Guide
British Columbians can now access the updated BC Seniors' Guide, a comprehensive tool that provides crucial information on health, housing, finances, community supports and more to help seniors continue living well. The 12th edition includes sections on digital literacy, cultural safety, LGBTQ2S+ supports and medical assistance in dying.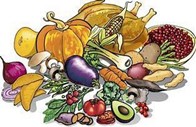 FRESHPREP – get the first two boxes free! A$24.50 value! In the last year, Fresh Prep has won both
The Georgia Straight's Golden Plates award and the 23rd Annual Best of Vancouver award for Best Meal Kit Service. How did they do it?
---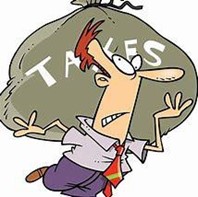 TAX TIPS FOR TAX YEAR 2021      The deadline this year is May 2, 2022.
Each year BCRTA presents members with a guide to help make the most of their annual tax return. While not offering income tax advice, there are some common issues and deductions to keep in mind.
The annual checklist is put together by the BCRTA Pensions and Benefits Committee starting with the factors that apply to most retirees, then offering a few new items that may apply for the 2021 tax year.                                View Online                                LET'S GET
Want to maintain your teaching certificate for 2022-2023? An annual practice fee of $80 is due by May 31, 2022 (This fee can be claimed on your income tax).
Read more about how to maintain your certification, or if retiring but wish to TTOC or work at some point, email: trb.certificateservices@gov.bc.ca if you have not heard from the Ministry of Education by December 21st. Put Expiring Certificate in subject line.
---

Check out Trip Merchant's
Travel Newsletter!
View in browser     COMPLETE SIGN-UP  for BCRPVPA discount.
View newsletter at: https://bcrpvpa.tripmerchant.ca/ Passcode: BCRPVPATM18 Positive news as it relates to international travel for Canadians! The elimination of pre- arrival testing for travellers returning to Canada has been long awaited and this took effect April 1st. Now we can see the world, without this extra hassle and concern.
In this newsletter they are featuring:
*Natural Costa Rica Group Departure: February 4-16, 2023! – LIMITED SPACE!
Vietnam/Cambodia, open for business – BIG Savings on Mekong River Cruising!
Save 15% on UK & Ireland tours and other offers
Other 2022/2023 group departures – Haida Gwaii, Egypt and South Africa
Recorded Scenic presentation – interest list for January/February 2024 Antarctica group departure!
Register for our online presentation on Portugal (Lisbon & the Algarve region) | Portugal long stay interest list!
Isla Chiquita Trip Contest – What is "Glamping"?
ISLA CHIQUITA & COSTA RICA CONTEST – ENTER HERE! Passcode to enter:
BCRPVPATM18
---
BCRPVPA SPEAKERS' SERIES
Summary of the Presentation by KC on Creativity and Mind Set Coaching
March 29, 2022, General Meeting Submitted by Eileen Phillips
Kirsten Clarkson, known as KC, spoke to us from her home on the Sunshine Coast. She is a motivator, actor, and coach. She has worked with people who wanted to change their life's focus but didn't know how to go about it e.g., teachers who wanted to become comedians, grocery clerks who wanted to become volce-over artists, overweight people who wanted to become thinner and fitter, bit-part actors who wanted to become stars, people suffering from concussion who wanted to regain skills lost.
KC's message to us was mainly about mind set. If you change your mind set you can change your outlook and the way you present yourself to others. It takes work and practise to do this. And, it takes guidance/coaching. Change can be Gentle or Radical or anywhere in between. Change can be about power and positively using power to find out what you want and how to get it. Feeling powerful can help us reinvent the way Retirement is done. Feeling powerful can help us be effective citizens who can achieve the social or societal changes we believe in.
KC also spoke about being older in age, saying that the world is open for older folk. We can do anything – it is like being in the 'old west'. in fact, older actors are now being sought out for roles like never before, as are ethnic groups and people with disabilities. KC believes that what we see (on the screen) becomes the norm. I find this to be an interesting thought, indeed.
KC invited those of us interested in joining a Mind Set coaching session to contact her at kc@kirstenclarkson. The cost is $79.97 a month and she is offering a free month to members of our association for her session beginning mid-April.
You can also check out these sites for more information:
https://www.kclifestorycoach.com/
https://www.screenactingschool.com/
https://www.facebook.com/groups/screenactingschool
The session was recorded and uploaded to our YAMMER site. Thanks to KC for donating her time and also for editing the recording. Thanks to Marsha for posting it. Thanks to Ragani for the suggestion and introduction to KC. Teamwork is a wonderful thing!
---
BCRPVPA Speakers' Series: the next presentation will be May 11, 2022
Hearing 101: Love your Ears
submitted by Eileen Phillips
Please join us at 11:00 on May 11 for the final session of this year.
The presentation will be given by a team from HearingLife. They will be Zooming in from Toronto.
This will be an interactive session and is titled Hearing 101: all you need to know. You will leave the session knowing how to "love your ears" and all the things that hearing makes possible. You might even win a prize since there will be prizes awarded for questions answered. Doesn't this sound informative and fun? Please join us for the AGM on May 11 and stay on for this presentation at 11:00.
Thank you to the members who join us for our Speakers' Series. Most of our speakers donate their time and expertise to us and they appreciate having a live audience for their presentation.
---
Getting to Know Our Amazing BCRPVPA Members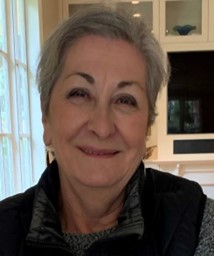 Spotlight on Elaine Mcvie

Elaine is one of our vibrant Victoria educators. She is mentoring five teacher candidates, while taking on a special project greeting new BCRPVPA members. Elaine is an avid golfer and is blessed with three amazing grandchildren. Describe your involvement in education in three sentences. I enjoyed many years as a music and classroom teacher; then moved to administration. My involvement at the provincial level provided an opportunity to have a broader perspective and meet fellow educators from across the province. I believe education should be available to all students and that educational opportunities create a vibrant democracy.
Why did you join BCRPVPA executive? I enjoy working with people and learning about other peoples' perspectives. Describe yourself in three to five words. Committed, loyal, curious, a reader, a contributor What two things are you passionate about? History and gardening What 'drives you up the wall?' Lack of common sense Name two destinations you have visited or want to visit. I travelled to St. Petersburg and Moscow several years ago; I would like to visit Mackinac Island. What goal you hope to reach in the next 12 months? Create balance in being involved in a variety of activities Getting to Know Our Members: If you are willing to put your name forward for this spotlight newsletter feature, email us at info@bcrpvpa.ca as we'd love to connect with you.
---
BCRPVPA January 20, 2022, Presentation Summary
Submitted by Eileen Phillips
Vivian Wakabayashi Rygnestad gave an insightful and thought-provoking talk to us at the recent General Meeting. Eight years ago, she was elected to Chair the Advisory Community Council of Japanese Canadians to the Landscapes of Injustice project, a seven-year project encompassing five Canadian universities and many partner institutions. Its goal was to research the forced uprooting, incarceration, and dispossession of 22,000 Japanese Canadians from coastal BC; 77% were British subjects/Canadian citizens. They didn't regain their freedom and rights until 1949.
The Landscapes of Injustice project culminated in the dissemination of research findings with a museum exhibit, a narrative website, an archival data base, specific summer sessions for teachers and university students, and free teacher resources.
Through a timeline, Vivian focused on the history of Japanese Canadians: their incarceration/internment, dispossession, and a broken promise by the federal government. She gave examples of how research not only corroborated Japanese Canadians 'memories, but also uncovered the injustices and the racism perpetrated by BC and federal government officials and others with influence. She personalized the history with stories from her own family and others.
Vivian also spoke about resilience and legacies. Major traumatic incidents have occurred in every country of the world. The legacies of trauma are generational, often affect mental health, and are often characterized by silence – silence as a community and/or the silence of individuals affected.
Curious? We encourage you to go to Yammer on our BCRPVPA website to view the entire presentation.
Resources:
The Landscapes of Injustice website is landscapeapsofinjustice.com
Video of the UBC Graduation of the class of 1942: https://youtu.be/6Py0LqEXPjM
Other Landscapes of Injustice videos are also on Jordan Stanger-Ross ed. Landscapes of Injustice: A new perspective on the internment and dispossession of Japanese Canadians. McGill-Queen's University Press. 2020.
The Zoom recording of this presentation is available on BCRPVPA To join Yammer, please go to our website www.bcrpvpa.ca or ask for an invite at info@bcrpvpa.ca
Events:
The museum display of the Landscapes project will be touring the country. Please see the website https://www.landscapesofinjustice.com/museum-exhibit/ for a complete list of places and dates. For example, it will be at:
the Surrey Museum from February 1 to April 22, 2022;
at the Royal BC Museum in Victoria from May 20 to August 19, 2022.
---
Lower Stress and Depression: Let's Try Exercise
From Dr. Peter Linn, CBC Radio Medical Advisor
Reported by Ted St. Pierre
What is being physically active?
This research is based on 190,000 people in Cambridge, England.
Exercise is not necessarily going to a gym, but includes walking, cycling, gardening, serious house cleaning.
Any type of exercise fuels brain cells, helps the heart pump
Exercise helps a stronger blood flow to the brain, keeping us healthier with our thinking, staying positive, keeping stress and depression
The more we exercise, g., walking, the stronger we stay.
How does one know if our body might need help?
Not getting the right amount of sleep; no joy; not eating much; no bathing; not keeping in touch with family & friends anymore.
It's springtime, we water our plants.     Time to "water" our brain.
Stay strong even if we grow older every year.
---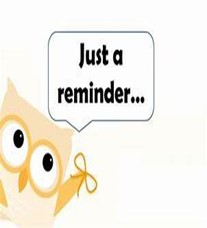 We've Got You Covered – Your annual membership fee of $20 is automatically deducted by the Pension Corporation each year. Nothing for you to do. Are association dues tax
deductible? "The cost of maintaining membership in voluntary associations, even if related to one's trade or profession, is not deductible."
---
Patti Shales Lefko's Next Book!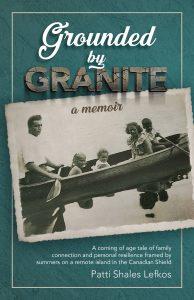 Grounded by Granite A Memoir
Grounded by Granite' is a coming-of-age tale of family connection and personal resilience framed by summers on a remote island in the Canadian Shield.
TO ORDER YOUR COPY
Directly from the author (More funds get to children in 'Nepal this way) Send $32. ($25 for book, $7 for shipping) By etransfer to pattilefkos@shaw.ca or by cheque to Patti Lefkos, Box 3093, Vernon, BC. V1B3M1 Either way, remember to include your mailing address! OR ORDER from any bookstore or Amazon. Ebook available soon. A portion of profit supports education in Aprik village Gorkha, Nepal.
---
CONTACT INFORMATION:
Please continue to update changes in email and mailing addresses by contacting:
info@bcrpvpa.ca
Upcoming Annual General Meeting: Wednesday, May 11 9:45/am (AGM)
BCPVPA Boardroom, #200 – 525 West 10th Ave., Vancouver Broadway Canada Line Station
Zoom Link Forthcoming
---
2020 – 2021 BCRPVPA EXECUTIVE
President: Christine Johnson
Vice-President: Celina Mau
Past President: Ted St. Pierre
Treasurer: Lanny Young
Secretary: Eileen Phillips (MinuteTaking)
Benefits/Affinity + Pension: Marsha Arnold
Communications + Newsletter Editor: Celina Mau & Ted St. Pierre
Membership + Sunshine: Celina Mau
Newsletter mail out: Eileen Phillips
Scholarships: Jeff Larcombe, Allan Buggie, Christine Johnson, & Paul Taylor
Speakers: Eileen Phillips
Technology: Ted St. Pierre
Other Members-At-Large: Deborah Luporini (Co-Membership) and Elaine McVie (Special Project on Supporting Members
April 2022 Newsletter Editor: Ted St. Pierre