The Executive wishes Members the very best 2022.
Inside this issue:
President's Letter Membership + Sunshine: Celina Mau
2022-2023 BCRPVPA Executive Newsletter mail out: Eileen Phillips
Proposed Mission Statement Scholarships: Jeff Larcombe, Allan
Current BCRPVPA Members Buggie, Christine Johnson, & Paul Taylor
Chapter Council Nov. 19-20 Speakers: Eileen Phillips
Membership & Communications Technology & Website: Ted St. Pierre
Student Scholarship Recipients Members-At-Large:
BCRPVPA Bursary / Scholarships Deborah Luporini and Elaine McVie
01-20-2022 Speaker Summary
Affinity & Benefits February 2022 Newsletter Editor:
Phone Scammers Ted St. Pierre
ONE-TO-ONE Virtual Volunteer
Contact Information
---
Upcoming General Meeting:
Tuesday, March 29, 2022, 9:45/am
Zoom link forthcoming
---
Letter from the President's Christine Johnson
Hello Everyone,
You've maybe taken up a "new" hobby over the past couple of years or found time to continue with an activity that you had been postponing or just never had enough time to pursue further.
A bunch of friends have taken up Ukulele playing and meet on Zoom to practise together; another friend has increased the amount of time she spends learning to speak Spanish; another knitted Christmas gifts for everyone; while yet another has become an online counsellor.
Nature, in all its glory, has become a subject of choice for so many photographers, many of them amateurs.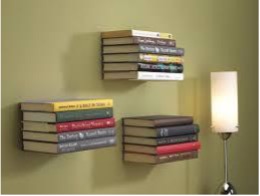 Me? My reading has greatly increased and the number of books, fiction, and non- fiction, which I have read in the past two years is well into three digits.
Like most of you, my exercise regimen takes place at home and the acquiring of apparatus sure became imaginative.
Will all these pursuits be given up? I doubt it.
While learning new skills, we have found time to contact Family members and those who live alone. The amount of care for those "in trouble" has been evident this past year when climactic tragedies struck so many. The good and the resilience in the human race are very positive aspects, ones to admire and recall.
The majority of humans are resilient and are kind. Most of us can recount stories to illustrate this. We listen to the News with the knowledge that "dog bites man" is not news but "man bites dog" is.
Thanks for your resilience and kindness!
Christine Johnson,
President
---
2022-2023 BCRPVPA Executive, submitted by Ted St. Pierre
Members of the Executive enjoy spending a number of years volunteering on behalf of BCRPVPA Members. Continuity in each Committee is important, and succession can only occur with new members joining the Executive. Is it you?
Please consider the possibility of joining the Executive no matter where one lives in British Columbia.
Much can be accomplished with virtual meetings using Zoom, Skype, to name a few. We've now used Zoom for all of our meetings since 2020. It's a pleasure being able to see many of our Members anywhere in the Province.
Anyone interested in joining this dedicated Executive during the 2022-2023 Fiscal Year, is invited to send an email to info@bcrpvpa.ca and we'll be pleased to answer any questions about Committees.
The 2022-2023 Executive will be elected at the upcoming AGM on May 11th. The new Executive positions begin on July first, 2022, to June 30th, 2023.
New Executive Members are invited to become familiar with some of the following Members-at-Large positions:
1) Membership & Sunshine;
2) Program Topics & Speakers;
3) Secretary;
4) Scholarships;
5) Pensions – Benefits – Affinity;
6) Communications / Newsletter / Technology / Website / Yammer;
7) Social/Refreshments.
---
Proposed Mission Statement to be ratified at the May 11, 2022, AGM.
Submitted by Celina May, Vice President
Since September 2021, your executives have been hard at work reviewing the core purpose of our Association's existence by asking ourselves the following two questions.
Why join BCRPVPA? What's in it for us as members?

What is our Mission and Vision?
In reviewing our current Constitution, we quickly realized that we have, in writing, the Purpose of our Association existence but there was no statement of our Mission. Hence, as your executive, we came up with the proposed Mission Statement (see below) for ratification at our May 11, 2022, AGM for the inclusion into our Constitution document.
The Mission Statement was presented at our January 20, 2022, General Meeting.
Proposed Mission Statement to be ratified:
We strive to support the wellbeing of our members through a variety of services, interests, and resources. We also endeavour to contribute to the educational community.
Many thanks to our executive members for the creation of this Proposed Mission Statement! General Members, please consider joining us at the upcoming May 11, 2022, AGM to ratify it. Thank you!
Stay tuned for more information to come under Association Sustainability in the next issue of our Newsletter.
---
Two New Members joining our Executive Team in January 2022 with one leaving
Submitted by Celina Mau, Vice President

As you might have noticed on our Executive list of responsibilities, we have several core executive members taking on two to three portfolios, with some that are core files such as Membership and Secretary. At the start of the year, we had five Members-at-Large, two newly joined, and three returning. As we entered into the discussion of Association Sustainability, we could not help but realize that we needed more 'work-a-bees' to help alleviate the workload of a few of executive members. In reviewing our Constitution and Bylaws, our President was able to name someone to serve on the executive for the duration of the year. Hence, as your Vice President with the support of our President, Christine, I started recruiting willing members to join our executive for the rest of this year. Luckily, our members did not disappoint despite the fact that there were a few members who declined due to an already heavy home/family responsibilities, volunteer service within their communities, or anticipated travels from vouchers accrued.
In January 2022, we welcomed two executive members, Deborah Luporini and Elaine McVie joining our Board as Members-at-Large. Thank you to the executive members who welcomed them. Deborah will work with me in the Membership file while Elaine will be with Marsha on a special project under Benefits. I personally look forward to their valuable contributions in the years to come!
An Orientation Zoom Session with our new members was scheduled on Monday, January 24, 2022. President Christine, Eileen Phillips, Marsha Arnold, and I shared some key and pertinent information pertaining to our Association's mandate and Constitution guidelines, as well as a more comprehensive overview of the projects/files to come. In our discussion, it became apparent that, if we were to hold true to the soon-to-be ratified Mission Statement and to answer our original question 'Why join BCRPVPA?', we need to explore ways to reach out in support of our 'soon-to-retire' working colleagues. Your
executive team will be working on this 'support', and we will communicate and share updates with you once available.
Executive Member leaving our Board
We regret to inform you that Ragini Kapil resigned as a Member-at-Large. Though her time spent with us was short, she made huge contributions by challenging the whole executive to be reflective of our Association existence as well as helping our Scholarship Committee to format our newly revised Scholarship Application Form.
On behalf of the executive, we wish Ragini all the best with her responsibilities and personal interests!
---
November 19/20, Summary Report of BCPVPA + Chapter Council and AGM
prepared by Celina Mau, Vice President
"Hire those who are smarter than you so you can learn from them."
A quote from both Kevin Reimer and Kit Krieger
The event was held in a very posh resort/casino hotel situated in the downtown Vancouver. The weather cooperated, allowing Christine and me to take the Canada Line to the hotel on a Friday afternoon. This was truly a return to an 'in person' conference with registration taking on a whole new meaning, touchless, paperless, QR code, photo ID, wrist band and masks!
Friday evening kicked off with a sumptuous, socially, and physically distanced dinner with members assigned to tables and no table hopping!
Soon after dinner, our President was asked to bring greetings from BCRPVPA. Christine
spoke succinctly of our association's three mandates:
Advocacy of service with timely communication to our members
Inter-connectedness between BCPVPA and BCRPVPA
Affiliation with other retired organizations like BCRTA
It was very well received, and, throughout the conference, we were approached by many attendees about their retirement timeline, and they sought advice from us about their retirement plan, not to mention those jealous of us looking 'good, fit (Yeah to Christine!) and relaxed' in retirement. Some even told us they would join our organization once retired. By the end of the conference, copies of our Newsletter were gone from the registration table. There was a lot of interest and, of course, time will tell if the interest converts to membership.
It was also a celebratory evening to honour the past and present Board members as well as retired members, with three receiving Lifetime Honorary Membership. It was extremely well planned with elegance and style. Kudos to the BCPVPA staff! Here is a list of staff and members who were recognized that evening.
Introduction of the Board's three new Directors: Jacquelline Borosa (SD92 Nisga'a),
Sanj Johal (SD 44 North Vancouver); Paul Marsden (SD36 Surrey)
Recognition of seven Outgoing Board Directors: Susan Clough, David DeRosa (President 2018-2020), Carmen Eberle, Bev Forster, Brett Johnson, Lee Karpenko, Des Sjoquist
Recognition of four BCPVPA Retired Employees: Jessica Antosz, Elizabeth Bell, Don Boyd, Kim Maxwell
Recognition of three BCPVPA Honorary Lifetime Members: David DeRosa, Kit Krieger, Mike Roberts
The next day was BCPVPA's AGM, and it centered around several key topics.
Three representatives from the Ontario Principals' Council (OPC), a similar organization as BCPVPA presented their Mission Statement (Develop, support, and promote exemplary leadership for student success in our ) and their Year two Progress Report of a 3 Year Strategic Plan (1. Member Support; 2. Advocacy; 3. Professional Learning; 4. Member Engagement)
In May 2021, BCPVPA conducted a survey "Thriving in Education". The purpose of the survey was to probe into members' wellness, health, and safety. The results were shared in great details. Afterwards, BCPVPA staff collated the information received from the table group discussion. The information would help BCPVPA to plan, support, and advocate for its members in broad areas such as better working conditions, mental wellbeing, and professional learning opportunities. Here is the link to the report summary of this survey published in the November 2021 Principl(ed) Magazine, https://bcpvpa.insite.com/files/web/a3f06ba1-eb31- 46a6-acf7-ade1014b8607/principl-ed-november2021-thrivingineducation.pdf.
An updated BetterEducate platform was presented to the members on the posted resources such as the School Growth Plan,
Concluding remarks were given by President, Darren Danyluk who shared how the association has been supporting its members, albeit remotely, during and throughout the pandemic in the last 20 months!
Sadly, our Minister of Education, Jennifer Whiteside, had to cancel her attendance due to unforeseen
All in all, Christine and I had a lot of fun meeting with many BCPVPA members and re- connecting 'in person' with the Board members. My bonus was to re-kindle my professional connection with many of my 'old time' colleagues ranging from my district to my 'PDK' days as well as many others with whom I had connected throughout my education career! I have gained much from this conference and give thanks to Christine and the Executive for this opportunity!
---
Membership and Communications Updates
Prepared by Celina Mau
First, with great appreciation to many of our members for updating their contact information with us. Below is some information to help facilitate our service to members.
1.     Here's how retirees can join our association . . .
Interested in having your just or soon-to-be retired colleagues joining our association? If so, please share the three simple steps below which will help them retrieve the 'Join' Membership Form from our website.
Go to 'bcrpvpa' (www.bcrpvpa.ca)
Click onto 'Membership'. (Use the guided hand and place it on the orange bar)
Scroll down to 'Download Application Brochure' et voilà!
2.     Yammer Sign Up
Let's get connected on Yammer! What is that? You may wonder . . . This is a platform for our members to share information, exchange dialogues of interest. Timely communication of topics such as Pension, Affinity & Benefits, Gardening, Travel as well as postings of our Association Newsletters and Announcements of
Annual/General Meetings, Speakers' Program are shared and updated throughout the year. For more information about Yammer and BCRPVPA, please read our BCRPVPA April 2021
Newsletter, titled 'Joining Yammer'. Here's the link to the article, https://bcrpvpa.ca/chronicles-capers-issue-85/. Many thanks to Gerald Soon, our Past Vice President for the write up of this article. Here is the link to sign up with Yammer, https://www.yammer.com/bcrpvpamembers. We look forward to welcoming you personally on Yammer!
3.     Updating contact information
Anytime throughout the year, if members have moved (home address) or changed their email address, phone number, please send an email to bcrpvpa.communications@gmail.com or a note via Canada Post to
BCRPVPA c/o Celina Mau, Membership Rep. at 200 – 525 10th Avenue Bikeway, Vancouver, BC V5Z 1K9. Thank you for your attention in this matter.
---
Student Scholarship Recipient
Jennifer Schwartz
Congratulations to Jennifer Schwartz for being selected for a BCRPVPA scholarship. Jennifer
was an excellent student at Brookswood Secondary in Langley and is presently studying at Simon Fraser University. She was a French Immersion student and had a 4.0 GPA, while also being extremely active in the school and community activities.
At school, Jennifer served on Student Council, and was a CatzCrew ambassador as well as participating in the French and Arts clubs. She was selected to a National Ambassador for the French for the Future Program. Jennifer was one of six student ambassadors from
B.C. whose mandate it was to promote bilingualism across Canada. In Langley, Jennifer serves as a mentor for the Big Brother/Big Sister program. In the Go Girls program, she connects once a week with girls in grades 4-7 and enjoys teaching them about healthy eating, the benefits of physical activity and positive self-image.
Despite an extremely heavy academic load, extra-curricular activities in school and the community, Jennifer found time to be in a competitive dance program and hold down a part time job. Jennifer's high school teachers describe her as highly organized, intelligent, compassionate, hard working with a focus on community service.
Jennifer is an excellent recipient for a BCRPVPA scholarship. Congratulations, Jennifer, and good luck on achieving your goal to become a teacher – a noble choice indeed!
Matthew Tran
Congratulations to Matthew Tran from Panorama Ridge Secondary in school district #36-Surrey. Matthew was selected for a BCRPVPA Scholarship. Matthew was an outstanding French Immersion student at Panorama Ridge. He maintained a 4.0 GPA, was an active participant in extra curricular activities at school and provided community service in the community at large. Matthew is presently studying at the Smith School of Business at Queen's University.
At Panorama Ridge, Matthew was involved in school life serving as Co-President of Student Council, and President of the Grad Council. He organized school activities such as the intramural volleyball league which was appreciated by many. Matthew was an active member of the greater community.
He was the President of the Hot Potato Initiative that raised
$2500 for the homeless in his community. Matthew was a mentor for Big Brothers, sat on the BC Youth Council, and served on the advisory board for the NHL's Power Players Youth Advisory Council. Matthew's busy schedule also included the prestigious role of national vice-president for the Ambassador Programme for Secondary schools.
It was clear that Matthew was an outstanding candidate for our scholarship. A significant drive for academic excellence, a commitment to leadership and service both within the school community and the community at large. His achievements are many and we congratulate Matthew and wish him all the best with his studies at Queen's University.
Diego Armstrong
Diego Armstrong is a very deserving recipient for our award. His Vice-Principal describes him as an especially talented student with a wide variety of interests beyond his exceptional academics, including sport, dance, leadership, and entrepreneurship. Diego is graduating with a double Dogwood as he is also a French Immersion student.
He has been very involved in activities at the school, producing videos for the student network, writing articles for the student newsletter, and organizing school-wide sporting events. He participated in a UBC engineering Covid-19 mask design competition and presented his team's design, made of eco-friendly materials, to a panel of engineering judges.
His volunteer work included dance performances and group visits at seniors' homes, and work at a non- profit laboratory running a chemical engineering project to make bioplastic bowls.
A highlight of his entrepreneurship is that after working for a year for tutoring company, Diego
started his own tutoring business and continues to manage it successfully.
As a sportsman, Diego excels at rugby and football as both a player and a coach. Additionally, he has achieved a second-degree black belt in Shotokan karate.
Another noteworthy accomplishment is that Diego has travelled to all seven continents and visited more than 70 countries with his family.
Diego is pursuing his academic career at UBC, studying biomedical engineering. His hope is to combine his interests in STEM with his love of helping people. This field is of particular interest to him as his father is soon to receive a hip replacement and the notion that he may one day be able to improve outcomes for patients like his father he finds very motivating.
We wish Diego every success in his education and his future endeavours to make the world a better place.
Julia Watkins
Julia Watkins is an especially well-rounded scholarship winner as she is a gifted athlete, a leader in her school and community, and an active volunteer in addition to her having a
4.0 grade point average. Her school reference describes Julia as a rare student because of the variety and breadth of her interests in combination with her intellectual vigour.
A graduate of Terry Fox Secondary School, Julia participated in numerous clubs such as Student Council, Environmental Club, Legacy Committee, Heart to Heart Club and Country Music Club. In particular, she was a key member of the Terry Fox Link Crew – leadership students who met regularly to plan school events and fundraisers, and to help school staff. Since grade nine, she was also a member of the SD43 Student Leadership Council. She developed leadership capacity and learned from peers who attended other schools in the district. Julia was awarded the grade twelve "top service award" recognizing her volunteerism and contributions to numerous school clubs.
As an athlete, Julia played volleyball at school and soccer and lacrosse in the community. Her community soccer team has won three provincial championships. She has had the opportunity to give back to her community through her longtime (thirteen years) soccer club, serving as a coach for children aged 4-7.
Julia's goal is to complete a degree in Science in Food Nutrition and Health at the University of British Columbia in the Faculty of Land and Food Systems. She contemplates working as a high school teacher as one of her career options.
It was our pleasure to award a scholarship to Julia. We wish every success in her future plans and goals.
Michelle Ho
Michelle is an exceptional student with a deep commitment to her school and community. She is passionate about her contributions and the positive differences made by her volunteer work
and projects. She plans to become a doctor and will begin her studies at UBC in Cellular, Anatomical, and Physiological Sciences.
Michelle was very active in her school, serving on the Student Council for several years in a variety of roles. She also participated in the LEO (Leadership Experience Opportunities) Club which serves the school and community with activities such as parent-teacher conferences, grade 8 school tours, student surveys, band concerts, fund raising, an annual food bank drive and a regular litter cleanup in the Hastings-Sunrise area.
Michelle's community work has included being a Learning Buddies Network mentor providing academic support for disadvantaged kids, and being an executive member of The Ripple Effect outreach group, which raises awareness of important environmental, social, and humanitarian issues using social media.
Michelle's volunteer work in the Downtown Eastside is most noteworthy, particularly her coordination of the Give Back Vancouver event, a clothing drive for homeless people on the Downtown Eastside. As the organizer of this event, she coordinated volunteers, did liaison work with other community organizations, and arranged for pick up and distribution of more than 50 bags of clothing along with monetary donations.
Michelle reflects on the leadership skills she developed during the campaign. She states,
"I came to recognize how imperative interdependence is to reach a common goal. Through this project, I developed invaluable interpersonal skills. I reinforced my understanding of efficient leadership and grew my confidence to undertake future projects."
In addition to her volunteer work, Michelle has worked part time throughout the school year and full time every summer to save money for her post-secondary education. She is proud to be the first person in her family to have finished high school and continue to university. She really appreciates the financial help scholarships such as ours provide.
We wish Michelle the very best in her educational and career goals.
---
Changes to Timing of Student Scholarship Applications
Submitted by Jeff Larcombe on behalf of the Scholarship Committee
September 7, 2021 – I received an invitation from Darren Danyluk (through President Christine) to attend a meeting with Darren and three Board Directors where they were going to review their student scholarship applications – including timelines. We felt we should accept this invitation so that we know of any changes that the BCPVPA may make. It is wise to stay coordinated with the BCPVPA so that their advertising for our scholarships is done along with their own.
October 14 – I met with Darren and his committee where a thorough revision of the student scholarship information and timelines was undertaken. Consequently, I advised our scholarship committee of this event, and suggested that we should also review our own BCRPVPA scholarship timelines. One main consideration for moving the dates for scholarship application was that the vast majority of scholarships are advertised to students in the spring.
November 10 – Our scholarship committee subsequently met, along with Darren Danyluk, and reviewed what would be necessary to keep our own scholarship application in step with the BCRPVPA, if we felt that was advisable.
January 17, 2022 – A First Draft of our scholarship information, application with revised timelines was sent out to our scholarship committee members to review and make suggestions.
January 20 – By this time, all committee members had responded, and a SECOND DRAFT was then forwarded to all BCRPVPA executive members for review and input. This was completed with lightning speed the same day and a Final Copy was completed. Thanks to Ragini for helping with formatting, and to Marsha for ensuring that the final copy was successfully downloaded onto our website.
January 22 – I advised the President of the Counsellors PSA that the information was now posted on our website, and he has now advised all Secondary BC Counsellors of this step.
January 28 – I advised Darren Danyluk that our website has been updated, and Darren assured us that the BCPVPA will advertise our scholarships for us as they have done in the past years.
Thanks to everyone who helped with revisions and posting the new information onto our website!
Please help us spread the words around by sharing the link, https://bcrpvpa.ca/scholarships so that interested applicants could download the Scholarships Application Form. Submission deadline is March 31, 2022.
---
More Good Student Scholarship News
For the past couple of years HearingLife has generously donated $2500 towards scholarships for students – in addition to our BCRPVPA scholarship awards.
The criteria used by the scholarship committee for HearingLife student selection is based on any one of the following:
Financial need
Need for assistive devices such as hearing aids.
Enrolled in a program aimed to work with hearing impaired individuals or any health-related field.
Enrolled in a program in the educational field aimed to work in speech therapy or special
Enrolled in a program that is aimed to develop devices, therapies, or other support for individuals with health or physical impairments.
HearingLife has indicated that they are prepared to continue making $2500 available annually, which allows us to increase the overall number of students eligible for scholarships.
We would like to acknowledge this generous annual donation from HearingLife which further benefits students attending any post-secondary institution – inside or outside Canada.
---
BCRPVPA January 20, 2022, Presentation Summary
Submitted by Eileen Phillips
Vivian Wakabayashi Rygnestad gave an insightful and thought-provoking talk to us at the recent General Meeting. Eight years ago, she was elected to Chair the Advisory Community Council of Japanese Canadians to the Landscapes of Injustice project, a seven-year project encompassing five Canadian universities and many partner institutions. Its goal was to research the forced uprooting, incarceration, and dispossession of 22,000 Japanese Canadians from coastal BC; 77% were British subjects/Canadian citizens. They didn't regain their freedom and rights until 1949.
The Landscapes of Injustice project culminated in the dissemination of research findings with a museum exhibit, a narrative website, an archival data base, specific summer sessions for teachers and university students, and free teacher resources.
Through a timeline, Vivian focused on the history of Japanese Canadians: their incarceration/internment, dispossession, and a broken promise by the federal government. She gave examples of how research not only corroborated Japanese Canadians 'memories, but also uncovered the injustices and the racism perpetrated by BC and federal government officials and others with influence.
She personalized the history with stories from her own family and others.
Vivian also spoke about resilience and legacies. Major traumatic incidents have occurred in every country of the world. The legacies of trauma are generational, often affect mental health, and are often characterized by silence – silence as a community and/or the silence of individuals affected.
Curious? We encourage you to go to Yammer on our BCRPVPA website to view the entire presentation.
Resources:
The Landscapes of Injustice website is com
Video of the UBC Graduation of the class of 1942:https://youtu.be/6Py0LqEXPjM
Other Landscapes of Injustice videos are also on YouTube.
Jordan Stanger-Ross ed. Landscapes of Injustice: A new perspective on the internment and dispossession of Japanese Canadians. McGill-Queen's University Press. 2020.
The Zoom recording of this presentation is available on BCRPVPA Yammer. To join Yammer, please go to our website bcrpvpa.ca or ask for an invite at info@bcrpvpa.ca
Events:
The museum display of the Landscapes project will be touring the country. Please see the website https://www.landscapesofinjustice.com/museum-exhibit/ for a complete list of places and dates. For example, it will be at:
the Surrey Museum from February 1 to April 22, 2022;
at the Royal BC Museum in Victoria from May 20 to August 19, 2022.
---
Affinity Benefits to BCRPVPA Members:
reported by Marsha Arnold
TPP Pension News
On January 1, 2022, you received a COLA of 4.4 per cent. The COLA matches the annual change in the Canadian consumer price index (CPI) in the 12 months up to and including September 30, 2021. Not all pension funds across the country are as well managed and our guaranteed pension has gone up 17% over the past 10 years.
It is a priority for TPP to provide sustainable COLAs to help maintain the purchasing power of Members' pensions. While not guaranteed, once it is granted, a COLA becomes part of the basic pension and, if applicable, a bridge benefit and temporary annuity for as long as you receive them. The money for COLAs is taken from the inflation adjustment account (IAA), which, like the basic account, is funded by investment returns and member and employer contributions.
Lifetime pension plus COLAs granted

This graph shows how COLAs help your pension keep up with inflation. For more information:
Download Pension Life – Winter 2022 (PDF)          
TAX slips available Online
Haven't got your pension tax slip yet? Download it now at https://myaccount.pensionsbc.ca/
Your username is always the PERSON ID number found on any TPP document you have received, or you can call 1 866 876-8877.
Johnson Home Insurance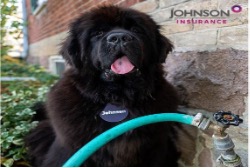 Thinking about how to prevent water damage now could help stop an issue from arising as the rain starts to fall or the snow starts to melt. Our partner @WeAreJohnson explores 5 common types of water damage and how you can prevent them on their BlogHouse: www.johnson.ca/blog/home/protecting- your-home-water-damage #JohnsonPartner
New Travel Insurance offered through Green Shield
Green Shield Canada has recently offered members a travel insurance option. It has caused some confusion with BCRPVPA and BCRTA members. Therefore, BCTRA has kindly shared a detailed comparison of plan coverage with Johnson Prestige and MEDOC travel insurance and have shown some sample rates for different age groups. Compare Travel Insurance Plans • BCRTA
Upon BCRTA's review it can be shown that Johnson base plan covers more situations, at higher levels and for users in optimum health, Green Shield costs are much higher, particularly for older travelers. Johnson has 3 pricing levels.
View the complete Johnson MEDOC TRAVEL pricing grid here. Prestige Travel may be purchased as part of an EHC and Travel package, or on its own. Contact Johnson for details.
The best way to understand which coverage works best for you is to make use of Johnson's best
friend consultants at 1 877 989-2600 or 604 881-5982 or email pbservicewest@johnson.ca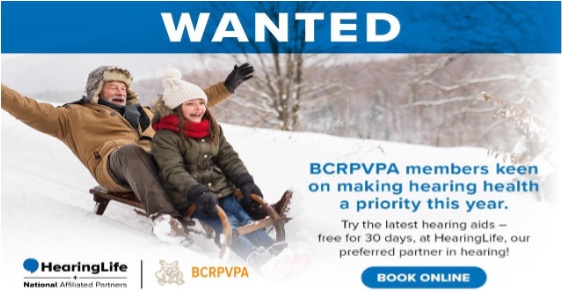 Best Experience Sending Flowers & Gifts in Canada & the US | Callia
---
Phone Scam Alert from Pensions BC
Dear members, our President, Christine would like all our members to read carefully and pay close attention to the message below from our BC Pension Corporation regarding phone scammers targeting government phone numbers.
Thank you for your attention in this matter. Have a great weekend!
Christine Johnson, BCRPVPA President (2020 – 2022)
---

From: Searle, Kim PENC:EX kim.searle@pensionsbc.ca
Hello everyone
I am reaching out to your today to let you know that we have been made aware that phone scammers have been targeting government phone numbers, including our numbers, using a trick called spoofing. We will be placing the following information on the plan website today about this phone scam.
Phone scam alert
Some members have reported receiving automated phone calls asking for personal or account information. These phone calls may appear to be coming from a government phone number, but they are actually coming from phone scammers.
If you receive one of these calls, do not provide your personal or My Account information. Hang up immediately and contact us using the phone number on the Contact us page.
BC Pension Corporation does not use automated calling. We will also never ask you for your My Account password or security question over the phone.
We suggest you add this wording to your website to ensure members are aware that we do not use automated calling and that we will never ask for a member's password or security question answer. For more information on protecting against scams members can contact the Canadian Anti-Fraud Centre.
If you have any questions about this, please don't hesitate to call me at the number below. Take care,
Kim Searle
Board Services Research Analyst Board Services | BC Pension Corporation Phone: 778 698-6263
Visit us online at bcpensioncorp.ca
---
ONE-TO-ONE Virtual Volunteer Tutor from Madison
My name is Madison, and I am the Volunteer Coordinator with ONE-TO-ONE Literacy. For over 30 years, ONE-TO-ONE Literacy has been helping emerging young readers in Vancouver and Lower Mainland public schools with the opportunity to practice reading with a caring, patient adult. We know that this valuable connection between tutors and students directly affects their confidence and chance of succeeding academically and in life.
A poster is attached below. If possible, sharing the message on your social media accounts would go a long way. You can reshare our social media
posts on Facebook, Instagram, or Twitter.
Share the joy of reading in your community by becoming a ONE-TO-ONE virtual volunteer tutor.
ONE-TO-ONE connects emerging readers with volunteer tutors across Vancouver and the Lower Mainland. We know that this valuable connection between tutors and students directly affects their confidence and chance of succeeding academically and in life.
For Spring 2022, we are looking for volunteer tutors for our virtual after-school program (3:30–6 pm). You will read once a week for 2–3 hours from March to June, excluding school holidays. The students will be at home with a parent/caregiver nearby in case they need technical support. We are looking for volunteers who are comfortable with technology and reading with children in a virtual environment.
We'll teach you the rest and ensure you have the practice and support before you get
started on your reading journey.
It's easy to get started – fill out an application form online, complete a free criminal record check and then have a chat with ONE-TO-ONE on the phone to make sure we're a good match. Training sessions for new volunteers will begin in February 2022.
Find out more and apply now at https://one-to-one.ca/get-involved/become-a-tutor/.
 Thanks kindly,
Madison Warren, Volunteer Coordinator, ONE-TO-ONE Literacy Society
500-610 Main Street, Vancouver BC V6A 2V3 (604) 255-5559   www.one-to-one.ca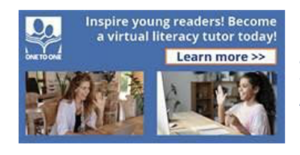 ONE-TO-ONE acknowledges we are located on the traditional and unceded territories of the Coast Salish People, in particular the Musqueam, Squamish, and Tsleil-Waututh First Nations
---
CONTACT INFORMATION:
Please continue to update changes in email and mailing addresses by contacting:
info@bcrpvpa.ca
Upcoming General Meetings: Tuesday, March 29 9:45/am Wednesday, May 11 9:45/am (AGM)
Be safe.   Be healthy. Be patient with others. Because everyone of us is loved by someone.
Sincerely, TED, your newsletter editor, February 2022
---
2020 – 2021 BCRPVPA EXECUTIVE
President: Christine Johnson
Vice-President: Gerald Soon
Past President: Ted St. Pierre
Treasurer: Lanny Young
Secretary: Eileen Phillips
Benefits/Affinity + Pension: Marsha Arnold
Communications + Newsletter Editor: Celina Mau & Ted St. Pierre
Membership + Sunshine: Celina Mau
Newsletter mail out: Eileen Phillips
Speakers: Eileen Phillips
Scholarships: Jeff Larcombe, Allan Buggie, Christine Johnson, & Paul Taylor
Technology: Ted St. Pierre
Members At Large: Deborah Luporini and Elaine McVie
February 2022 Newsletter Editor: Ted St. Pierre