The Executive wishes health and happiness, during the upcoming holidays.
Inside this issue:
President's Message
President's Letter
Membership/ Communications
Scholarships/Bursaries
Student Biographies
Oct. 20 Speakers' Summary
Computers Being Attacked?
Identity Theft
We Need You
BCRTA Survey (Health Care)
HearingLife Ad
One On One Volunteer
Upcoming Meetings
---
Upcoming General Meeting:
Thursday, January 20, 2022
Zoom link forthcoming
---
Letter from the President's Christine Johnson
Nature and us
As the trees turn from green to yellow or a beautiful shade of red and line avenues and streets in all their glory, I look at them and decide that Fall is definitely the best that Nature has to offer.
Then, along comes Winter with trees and bushes covered in light webs of snow and I change my preference from Fall to Winter.
Round about April and May, the buds of flowers are born and the Cherry Blossoms come to greet us. Surely Spring is the best season of all? Then Summer is upon us with birds and flower beds in all their glory. What was I thinking?
Vivaldi's musical ode to the Four Seasons is reminiscent of my feelings and makes the best decision since every season has much to tell us about birth and re-birth.
During the "lockdown" months of the pandemic many of us gained an insight into living Nature and many people spoke about the beautiful bird sounds. Involvement in bird watching saw a huge increase.
The existence of Nature was much admired and appreciated. The absence of vehicle emissions allowed it to prosper in all its glory and brought happiness to its witnesses. British Columbia has much to offer in the realms of Nature – hills, mountains, beaches, parks, animals, trails.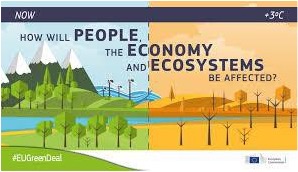 Let's do what we can to keep it that way! COP26 in Glasgow, Scotland, can't be all talk and no action. The Anthropologist, Margaret Mead said it well with her words, "Never doubt that a small group of thoughtful, committed citizens can change the world, indeed it is the only thing that ever has."
I recently contacted my financial advisor to change my portfolio to reflect no investments in fossil fuels nor fracking. With one email the planet and I felt more in charge.
Each of us has the power to make changes which will benefit our planet.
"Don't worry about what you should do, just do what you can." (Gloria Steinem)
All Good Things,
Christine Johnson
---
Membership and Communications Updates
Prepared by Celina Mau
First, with great appreciation to many of our members for updating their contact information with us.
Below is some information to help facilitate our service to members.
1. Shaw vs. Gmail Account
It has come to my attention that many of the bounced emails are from members holding a Shaw account. According to a very reliable source (our last year's Membership Rep., Bonnie Deren who also has a Shaw account), Shaw does not alert or notify its account holder if the account is 'over quota'. Instead, Shaw just bounces the emails and asks the senders to notify the recipients of their account's status.
To rectify this dilemma, members can consider opening a FREE Gmail account which could help resolve the 'bounced email' issue as Gmail account does not have the limited restrictions that a Shaw account does. In case you are interested in creating a Gmail account, just click onto the link, https://support.google.com/mail/answer/56256?hl=en, and follow the instructions provided.
As your Membership Rep., I will continue to contact our members whose email bounces. With those holding a Shaw account, I will put forth a gentle reminder to clear their inbox, thus allowing our association emails to come through. Thank you for your cooperation.
2. Yammer Sign Up

Let's get connected on Yammer! What is that? You may wonder . . . This is a platform for our members to share information, exchange dialogues of interest. Timely communication of topics such as Pension, Affinity & Benefits, Gardening, Travel as well as postings of our Association Newsletters and Announcements of Annual/General Meetings, Speakers' Program are shared and updated throughout the year. For more information about Yammer and BCRPVPA, please read our BCRPVPA April 2021 Newsletter, titled 'Joining Yammer'. Here's the link to the article, https://bcrpvpa.ca/chronicles-capers-issue-85/. Many thanks to Gerald Soon, our Past Vice President for the write up of this article. Here is the link to sign up with Yammer, https://www.yammer.com/bcrpvpamembers. We look forward to welcoming you personally on Yammer!
3. Here's how retirees can join our association . . .
Interested in having your just or soon-to-be retired colleagues joining our association? If so, please share the three simple steps below which will help them retrieve the 'Join' Membership Form from our website.
Go to 'bcrpvpa' (www.bcrpvpa.ca)
Click onto 'Membership.' (Use the guided hand and place it on the orange bar)
Scroll down to 'Download Application Brochure' et voilà!
4. Updating contact information
 Anytime throughout the year, if members have moved (home address) or changed their email address, phone number, please send an email to bcrpvpa.communications@gmail.com or a note via Canada Post to BCRPVPA c/o Celina Mau, Membership Rep. at 200 – 525 10th Avenue Bikeway, Vancouver, BC V5Z 1K9. Thank you for your attention in this matter.
---

BCRPVPA Scholarship/Bursary Committee Report
The BCRPVPA Scholarship/Bursary Committee began modestly quite some years ago when a couple of scholarships, each worth $500, were awarded to graduating students.
In recent years we have seen the number of annual scholarships/bursaries awarded increased to as many as 9 (two now being funded from a generous donation of $2500 from Hearing Life),
and have also seen the amount awarded to students increased to $1000 per student.
Over the years we have tried to direct awards to students who not only achieved a high academic standing, but who also demonstrated excellent leadership and service both in their school and community.
Often such students also achieve very well in sports and/or music activities.
The awards from the BCRPVPA are also available to students who may choose to enter the trades rather than attending university.
In awarding the scholarships/bursaries, the committee is also very aware of considering any students whose family is financially challenged.
The committee has been very pleased to see the number of students applying for scholarships/bursaries.
Three years ago, we received 28 applications and a record 35 applications two years ago. Last year we received 24 applications. This October the Scholarship/Bursary Committee met and considered 26 applications.
COVID-19 has probably continued to have some effect on reducing the number of applications again this year.
The calibre of the applications was extremely high, so our committee was very pleased to award all 9 of the available scholarships/bursaries.
Although we received applications from various areas of the Province, the successful applicants this year were all from the Lower Mainland.
Two were from West Vancouver, two from Surrey, one from Richmond, one from Port Moody, one from Langley, one from Vancouver and one from Port Coquitlam.
The nine BCRPVPA scholarships awarded this year went to 5 males and 4 females.
The Committee can assure all our BCRPVPA members that the scholarships we fund each year are greatly appreciated by the students receiving them.
This is borne out by the wonderful letters of gratitude we receive from the successful candidates.
Permission was requested from the successful students to be featured in future Newsletters from our Association.
All 9 students have requested a copy of the Newsletter in which they will be featured. Here are some comments received from our recently successful applicants:-
• Please accept my heartfelt gratitude for your generous BCRPVPA. Scholarship/Bursary.
• I was thrilled to learn that you have selected me for this honor, and I am deeply appreciative of your support.
• Thank you to everyone at the British Columbia Retired Principals' and Vice- Principals' Association for the generous scholarship –
• I am extremely honoured and appreciative. This scholarship will allow me to focus on the most important aspect of post-secondary: learning.
– Thank you again for your generosity.
• Thank you for the excellent email today; I am super grateful and appreciative of being selected as one of the scholarship recipients this year.
It has been an honour to sit as a member of the Scholarship Committee, along with Christine Johnson, Celina Mau, Paul Taylor, and Allan Buggie!
Respectfully submitted: Jeff Larcombe
---
Biographies of Scholarship Recipients
Juliana Sophia Angel
A self-starter, highly motivated and mature leader with hard work ethics, passion and charisma, which was how Juliana Angel was described by her Ecole Secondaries Sentinel Principal! The Founder Head Fitness Trainer at the Evergreen Squash Club said with confidence that Juliana carried herself with the 'best attitude, filled with positivity and optimism' who never missed a practice despite her heavy workload at school (e.g., maintaining a 98% GPA in both regular and AP courses), work life (e.g., certified lifeguard, swim instructor and tutor) and volunteer community service (e.g., Youth Philanthropy Council and volunteer teaching pre-school students in Columbia). She was also nominated for BC Children's Hospital's Mini Med School and was awarded a Sportsmanship Award. Education is top priority in Juliana's mind.
Her life changing experience occurred three years ago as a witness of her sister near drowning event. This event has motivated her to become a certified lifeguard and swim instructor, with the view of promoting water safety to others while earning money for her university tuition fee.
Her career goal involved starting her own engineering company that makes bodies of water safer such as 'pool sensors to detect movements and sound alarms to signal potential drowning.' As stated by Juliana, she felt that a woman of colour in STEM fields can bring to the table a cultural perspective combined with life's near-death experience.
We wish Juliana much success in her educational pursuit. Juliana, enjoy your time at UBC in the Faculty of Applied Science (Engineering)!
Kristopher Michael Kirkwood
Kristopher graduated with an honor roll and was an all-star athlete at Sentinel Secondary School. He is a builder and a problem solver who loves a challenge. As a member of Sentinnel STEM Club and a member of the UBC Supermileage Design Team, he learned to design and build ultra-fuel-efficient vehicles. Using the acquired skills, he built a cedar stand-up paddleboard and an aluminum ski/snowboard/bike carrier for his family Smart car.
Life has its twists and turns, and this is no different for Kristopher as a competitive athlete. At the BC combined events Octathalon Provincial competition, he sustained an injury, which also meant that he was unable to compete at the Provincial Track and Field Championships competition. Through it all, Kristopher was not deterred by his goal to bounce back. As stated by his principal, the set back of rehabilitation followed by surgery spoke highly to his self-determination to overcome all odds, thus 'motivated him to excel at a higher level.'
Coaching and teaching as an educational leader became Kristopher's next pursuit. With a welcoming opportunity to represent his high school at the National Federation of State High School Association's Student Leadership Conference, he was able to further his learning in all aspects of the leadership skills and to acquire an understanding of the power and privilege of leadership that could help to influence change in all settings. For example, during the Covid-19 pandemic and subsequent pool closure, he was instrumental in collaborating with six other coaches to deliver weekly virtual dry-land training programs for club athletes. As a result of such initiatives, he was deeply respected by his superiors for his tenacity and perseverance. He even designed swimming programs for students with different learning styles such as athletes on the autism spectrum, promoting inclusivity and acceptance of ALL athletes. As Kristopher said, he thrived on challenges and loved to problem solve! And that, he did with grace and empathy, a natural leader!
It is Kristopher's hope that, upon graduating from UBC Engineering (Faculty of Applied Science), he would become a mechanical engineer with an aspiration to either' work on projects related to electric vehicles or green energy alternatives in order to make the world cleaner and sustainable.'
We wish Kristopher a huge success in his endeavour and look forward to his creativity to make our world a better place to live sustainably! All the best to you, Kristopher!
David Shin
A worthy recipient of a BCRPVPA scholarship, David was involved in many social, athletic, and academic areas. Whether delivering nutritional food and toiletries on a monthly basis to "street people;" setting up a program for disadvantaged youth; refereeing at soccer games; working on a project to ship "therapeutic" food to malnourished children in Afghanistan. David remains committed to philanthropy.
To help him in his work with disadvantaged youth, David took training from The Red Cross and volunteered with the Metro Vancouver Transit Police as a Community Policing Volunteer.
He also served his community as a member of the Community Services Program and, at the national level, as an active member of the National Youth Advisory Committee.
All of his work on behalf of others is in addition to a heavy school load in which he maintained an 'A' average, garnering a number of academic awards.
David is now attending Douglas College in the Child & Youth Care Counselling Program, with the goal of becoming a police officer who works with vulnerable and marginalized youth.
A teacher says of him, "In 35 years of teaching, I cannot think of another more deserving student for this recommendation."
We were in unanimous agreement about his being a very deserving student.
Amos Chen
" . . . the journey has taught me about courage, perseverance, empathy, and leadership… "
Amos's own words describe his accomplishments as a participant and a leader.
He has raised money to help the homeless and has mentored youth at the school and community levels. He also took the initiative to be trained in First Aid and volunteered as a school-based Senior First Responder.
At the athletic level, he encouraged and inspired the players as Captain of the Boys' Volleyball Team. Not having placed above 9th in the province, they went on to win the gold medal that year. Amos has volunteered to coach five volleyball teams over three years while working as a swim instructor and lifeguard.
He has been involved in numerous activities – seventeen in all, and continues his involvement in many of them while studying Computer Engineering at the University of Waterloo. His ambition is to better peoples' lives with disruptive innovations that help solve our daily problems.
Let's trust that this scholarship will help to assist Amos in his quest.
---

Summary of the Presentation at the October 20, 2021, General Meeting
Update on the TPP – Teachers' Pension Plan
By Eileen Phillips
We were pleased to have Rob Taylor, the chair of the TPP's Board of Directors and several members from BCI, the British Columbia Investment Management Corporation, give us an up-to-date and very comprehensive presentation about the TPP at the October General Meeting. The BCI team included Lynn MacAdam, Susan Golyak, Adam Goehner, James Stenson and Erica Littler. This presentation fit well with our theme of Fitness/Wellness.
Highlights of the presentation:
Rob:
The inflation rate announced today, Oct. 20, was 4.4. Likely, the cost of living raise we see in January will reflect this amount or close to it. However, this will not be decided until December's Board Meeting, so it is not confirmed. (Remember this 'raise' is based on your initial TPP benefit, not your current )
This year's investment earning averaged 10.7%. This was above the 6%
The TPP is the 8th largest plan in Canada.
Uncertainty continues in the markets; inflation is up; employment opportunities are
Because of the election, no outstanding government bills (such as Bill C-27) have been carried (New government, new start.)
BCI Team:
The ESG Strategy (ESG stands for the Environmental, Social and Governance components of an investment plan and is often called 'sustainability') consists of 4 pillars or components. The 4 components used by BCI are: Integrate; Influence; Invest; and
Each investment in the TPP has undergone extensive scrutiny to align with climate action initiatives and responsible investing
The TPP is part of Climate Action 100+. By being a part of Climate Action 100+, BCI works with plans in 32 countries that are also committed to climate action
The investment corporation uses its positional strength to influence companies to align their protocols with climate action goals. In other words, they seek opportunities to influence positive change re issues that impact the environment and are committed to responsible investing. Examples of this include Puget Sound's Beyond Net Zero Target, doing research into environmentally sustainable transportation, carbon footprint measuring, using a global maximum rise of 5 degrees Celsius as a goal.
As you can see, the TPP is in good shape and care is being taken to be climatically, environmentally and globally aware, responsive, and responsible. I strongly encourage you to view the presentation that was recorded on Oct 20, 2021. The details of the investment strategies being used to guide current and future investments are explained in depth. If, after viewing the presentation, you have a question, please send it to me, Eileen, ephillips555@gmail.com and I will forward it to the BCI team or to Rob.
The presentation is available for viewing on our YAMMER site. If you are not a member of Yammer you can request admission by going to our website bcrpvpa.ca and clicking on YAMMER or you can write to info@bcrpvpa.ca and ask to be admitted. You must be a member of BCRPVPA to gain access to this private site.
---
Protecting Our Computers From Hackers
What is a very lucrative business these days? Exactly, hacking computers.
Hackers have become extremely adept in getting computer users to open emails that compromise their software programs, access passwords, incuding access to bank accounts.
Hence, no one is immune from being attacked, whether as individuals or affluent companies.

Norton & McAfee antivirus software provide malware protection from hackers. These are popular programs in Canada, however, there are a few others available.
These antivirus programs can protect your computer from many of the tools hackers use to infiltrate your computer.
Programs such as Norton or McAfee, can keep hackers from directly getting into your computer which is called a firewall.
Where To Buy:
Staples, London Drugs, Best Buy, to name a few. Antivirus firewall programs can be expensive, but many of the above companies have great
Online purchase can be made safely, but usually are not on
Purchasers can decide to opt for automatic yearly renewal using your VISA It may be best to opt out & look for sales the following year.
---
Are You Protected Against Identity Theft?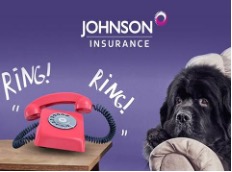 It's easy to spot a suspicious purchase on a credit card or get to the bottom of an unknown caller asking you for your Social Insurance Number. But in this digital age, the creativity and resourcefulness of thieves is nothing shy of impressive. Did you know that identity theft coverage is included in every home insurance policy through our partner Johnson Insurance? Learn more about how to protect what matters on the Johnson BlogHouse.
---
We Need You!
By Marsha Arnold
We're excited to be in the planning stage of our future issues of the BCRPVPA newsletter and are looking for submissions from our membership to enrich our newsletter and engage our members.
We'd love to get a submission from you! It'd be great to see a picture and/or a paragraph (approximately 250-300 words) about:
an experience in education you had when you were working (for example, a student you remember, a program you were involved in, an award you won, etc.)
a travel experience you had or are Include pictures if possible.
a milestone you are working towards or have completed (for example, a skill you are learning, a personal achievement of some kind, an anniversary, etc.)
a hobby or interest you are passionate about (for example, kayaking, bird watching, scuba diving, music, cycling, cooking, furniture making, hiking, volunteering, )
If not a written article, then how about a picture you've taken that you'd like to share with other members? Be sure to let us know where and when it was
Extended Health Care Insurance Satisfaction Survey • BCRTA
Are you willing to be interviewed for a "Member Spotlight" section? Or do you know of an educator who might be? Please feel free to email info@bcrpvpa.ca with your submissions.
The results of the BCRTA survey demonstrate clear trends in satisfaction amongst our members. Many BCRPVPA also participated as they are members of BCRTA. Whether you are already on a plan or are looking to join a different one, you owe it to yourself to see what other retirees think of their EHC plans. As long as you have had continuous medical coverage for a year, you can move between plans.
Over 1,000 BCRTA members responded to the BCRTA's EHC Survey, answering more than 40 questions that covered 21 distinct areas of EHC coverage and their own experience.
BCRTA's Prestige EHC by Johnson was the clear winner in 21 out of 21 measurable categories. Read the complete survey report for the major results. Dig into the background report if you would like more details on how we conducted our survey, its reliability and access to all the member comments on both the Green Shield and Johnson plans.
VIEW THE SUMMARY REPORT BELOW or VIEW THE IN- DEPTH ANALYSIS
HearingLife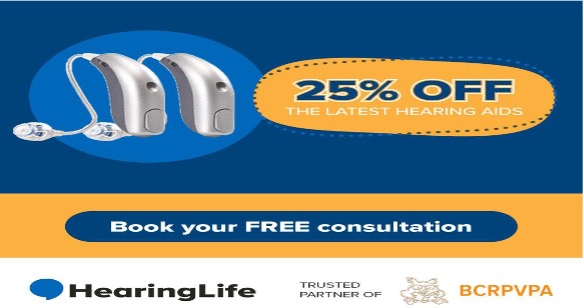 BCRPVPA Members can save 25% on revolutionary hearing aids at HearingLife, on top of the 10% they receive for being a member. Book a free hearing test by clicking here or call our BCRPVPA preferred partner line:
1-855-559-4831          Book a FREE hearing test
---
ONE TO ONE VOLUNTEER
Hello,
My name is Liz, and I am the Volunteer Coordinator with ONE-TO-ONE Literacy. For over 30 years, ONE TO ONE Literacy has been helping emerging young readers in Vancouver and Lower Mainland public schools with the opportunity to practice reading with a caring, patient adult. We know that this valuable connection between tutors and students directly affects their confidence and chance of succeeding academically and in life.
We are excited to welcome new volunteers to our virtual after-school program for the 2021– 2022 school year. Since our pilot in Spring 2021, we have learnt that we can make meaningful connections and engage students online, but it takes some learning! It's proven – you can make a significant impact by committing 2–3 hours per week from the comfort of your own home!
For Winter/Spring 2022, we are looking for volunteer tutors for our virtual after-school program (3:30–6 pm). You will read once a week for 2–3 hours from February to June, excluding school holidays. The students will be at home with a parent/caregiver nearby in case they need technical support. We are looking for volunteers who are comfortable with technology and reading with children in a virtual environment.
Virtual tutoring requires:
Desktop or Laptop computer
Fast and stable internet connection
Confidence scheduling and hosting Zoom meetings, working with several online tools simultaneously, and familiarity with basic technology (hosting a Zoom meeting, muting, and unmuting, chat function )
We'll teach you the rest and ensure you have the practice and support before you get started on your reading journey.
It's easy to get started – fill out an application form online, complete a free criminal record check and then have a chat with ONE TO ONE on the phone to make sure we're a good match. Training sessions for new volunteers will begin in December 2021.
Find out more and apply now at https://one-to-one.ca/get-involved/become-a-tutor/.
Thanks kindly,
Liz Van Den Hanenberg   www.one-to-one.ca
Volunteer Coordinator ONE TO ONE Literacy Society
500-610 Main Street Vancouver BC V6A 2V3 (604) 255-5559
ONE TO ONE acknowledges we are located on the traditional and unceded territories of the Coast Salish People, in particular the Musqueam, Squamish, Tsleil-Waututh, and Lekwungen First Nations.
---

Three Reasons Why You'll Love Parking with the New Park'N Fly App The new Park'N Fly app puts you in control of your parking experience, making it easier, faster, and safer. Reserve: book your stay super fast, any time, anywhere
Scan and Park: Check in quickly and safely with touchless scan technology
Pay'N Go: Add payment details to pay with the app for faster checkout at any time
Email receipts: No more paper receipts to worry about
Aeroplan members can earn 50% more Aeroplan points www.parknfly.ca/rewards
Learn more and download the Park'N Fly app today www.parknfly.ca/app
---
Please continue to update changes in email and mailing addresses by
contacting: info@bcrpvpa.ca
---
2021-2022 BCRPVPA General Meetings & AGM
Meetings will be virtual (Zoom) until further notice
WEDNESDAY,
OCT. 20, 2021

@9.45/am

THURSDAY,
JAN. 20, 2022
@ 9.45/amTUESDAY,
MARCH 29, 2022
@ 9:45/am
WEDNESDAY,
MAY 11, 2022 (AGM)
@ 9:45/am
---
2020 – 2021 BCRPVPA EXECUTIVE
President: Christine Johnson
Vice-President: Gerald Soon
Past President: Ted St. Pierre
Treasurer: Lanny Young
Secretary: Celina Mau
Benefits/Affinity + Pension: Marsha Arnold & Allan Buggie
Communications + Newsletter Editor: Celina Mau
Membership + Sunshine: Bonnie Deren
Newsletter mail out: Eileen Phillips & Vivian Rygnestad
Speakers: Eileen Phillips
Scholarships: Jeff Larcombe, Allan Buggie, Christine Johnson, & Gerald Soon
Technology: Ted St. Pierre
Members At Large: Looking Forward: Joy Ruffeski, Vivian Rygnestad; Survey: Joy Ruffeski