Let's Enjoy A New Summer
We wish all BCRPVPA Members a safe & healthy summer. The very best to our BCPVPA Colleagues, and to teachers, students & parents, who all survived another year having to deal with pandemic issues.
Inside this issue:
President's Letter
BCRPVPA Executive 2021-2022
Annual Student Scholarships
Why Volunteer?
Join the BCRPVPA Executive
Join the BCPVPA Mentorship Program
2021-2022 General Meetings (AGM)
Notice of Motion — Bylaws
Join BCRPVPA after Retirement
Wills & Estate Planning
An Historic Connection
Hearing Life
River Cruise
Savings with Johnson Inc.
---
President's Message, by Christine Johnson
Hello Everyone,
Here we are fifteen months later and I had promised myself not to mention the pandemic and its inherent consequences but it has become part of my (and everyone's) daily life. In good weather my Family and Friends have been able to coffee and chat in my back garden and partake of the homemade cookies which I can now bake without the recipe.
There are lots of birds around and Nature has come out in all its glory with flowers and bushes blossoming now that haven't done so in years. Could it be because of fewer vehicle emissions or has Nature decided to show us who deserves pride of place?
And in Winter? Christmas in my Son's garage with a heater on and the door open meant that we were able to exchange gifts and laugh together.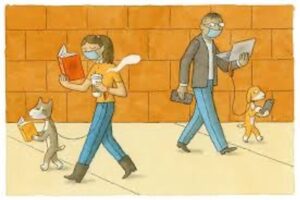 Friends and I had exchanges on Zoom and thanks to that means of communicating "in person" I have been able to chat with my Family in Scotland.
For many years my Sister and I have wanted to attend the Book Festival in Hay on Wye in Wales. Last year I was able to attend online and this year May 26 – June 6 is again the Hay Literary Festival. If you have never attended the Edinburgh Literary Festival, you are in for a treat – all online and both Literary Festivals are free. Need a list of new authors? Attend these Festivals and have pen and paper at the ready! Like Thrillers? You'll love "Bloody Scotland", a Book Fest which features thriller writers.
To date, I have dined on a restaurant patio five times and have spoken on the phone more often than I did as a teenager. My Grandsons and I communicate frequently by Text. I have learned the exact layout of Safeway and that shopping every two weeks is quite doable. My car is quite comfortable in its place in the garage and the Cats have become quite happily used to having me around much more often.
Am I anxious to hug my Grandsons? You bet! We have learned the sign language for "I love you" and make good use of that.
I really enjoy going to movie theatres but that outing will be in abeyance for a long time as will concerts and any event which entails crowds of people.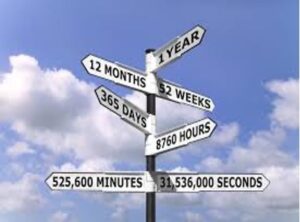 Feelings of thankfulness to be living in BC, Canada; to receive a decent pension in retirement; and to have a back garden, occur to me on an almost daily basis.
Yesterday I got to wondering if I am ever again going to need a "slug day".
Like most people I am optimistic about the re-opening stages but "normal" is going to take on a different meaning and I think that's something positive.
Christine Johnson
---
BCRPVPA Executive Board 2021-2022
Congratulations to the newly elected Executive Board
President: Christine Johnson
Past President: Ted St. Pierre
Vice President: Celina Mau
Treasurer: Lanny Young
Secretary: To Be Announced
Members-At-Large:
Marsha Arnold
Allan Buggie
Ragini Kapil
Jeff Larcombe
Eileen Phillips
Paul Taylor
---
The following current Executive Members are thanked for their many years of contribution to the BCRPVP Association:
Bonnie Deren, Membership & Sunshine for 3 excellent years.
Vivian Rygnestad, President 2014-2016
Looking Forward & Survey 2020-2021
Gerald Soon, President 2012-2014
Vice-President 2020-2021
Joy Ruffeski, President 2008-2010
Looking Forward & Survey 2020-2021
---
Annual Student Scholarships Available, 
From Scholarship Committee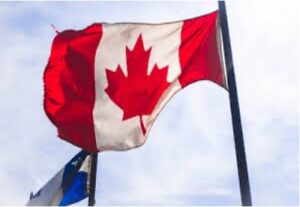 For your information we have asked the BCPVPA and BCSCA to advise all Grade 12 students that we have up to 7 Scholarships available again this year through our BCRPVPA.
If you are interested in knowing more about the BCRPVPA Bursary/Scholarships, and the application requirements for students, please go to our check "Scholarship Information."
---
Why Volunteer? By Ted St. Pierre, Past President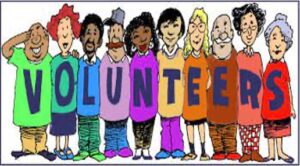 From Intellectual Research:
• Volunteering can help you gain confidence by giving you the chance to try something new and build a real sense of achievement.
• Make a difference. …
• Meet people. …
• Be part of a community. …
• Learn new skills. …
• Take on a challenge. …
• Have fun!
Here are some other reasons why we can consider volunteering
a) Something to do after our 30-minute walk;
b) A constructive task during TV ads;
c) Something to do while our food is baking;
d) An honest way of telling our family / friends that we're very busy & that's why we haven't called them for weeks.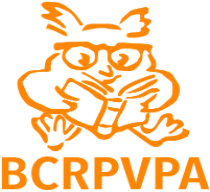 Volunteering as a Member of the BCRPVPA Executive:
The Executive is dedicated to providing services to the 760+ BCRPVPA Members, such as some of the following Members-at-Large positions:
1) Membership & Sunshine;   
2) Program Topics & Speakers;   
3) Scholarships;   
4) Pension / Benefits / Affinity;
5) Communications / Newsletter / Technology / Website; 
6) Social/Refreshments;   7) Looking Forward;      8) Surveys. 
Please consider joining this excellent group as we need to continue providing these many services to our Members.   Fewer volunteers = possible fewer services.   
For further information, contact the Past President at tedstp@gmail.com     
You'll enjoy the experience of being part of the Executive.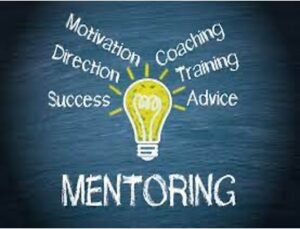 Volunteering With The Mentorship Program, September 2021
The BCPVPA Mentorship Program will begin its 5th year this September. Interested BCRPVPA Principals are invited to check our website bcrpvpa.ca for more information under the title MENTORSHIP.
There currently are many Mentees waiting to be partnered with Mentors. That could be YOU.
---
2021-2022 BCRPVPA General Meetings & AGM

Meetings will be virtual until further notice

---
Notice of Motion Regarding Changing the Bylaws of the Association,

submitted by Committee
The Executive felt it important to review both the Constitution (adopted October 24, 1997, revised May 2007, and reviewed March 2015) and the Bylaws (adopted January 20, 1998, revised May 2007, and revised March 2015). A review was conducted by Executive members from December 2020 until April 2021.
In accordance with the BCRPVPA Bylaws, this is to notify you that these proposed amendments were presented at the Annual General Meeting on May 12, 2021 and will be voted on at the next General Meeting on October 20, 2021 as per the legal requirements in Article 14: Bylaw Changes
14.1 The Bylaws of the Association may be amended provided:
a) a notice of motion is circulated to the membership at least thirty (30) days prior to any Regular, Special or Annual general Meeting.
b) the motion is passed by the majority of Members present at that meeting.
The 2015 version of the constitution and bylaws may be found on the BCRPVPA website bcrpvpa.ca   Following are the recommended changes from the 2015 version with respect to additions or new wording (as shown in red font):
Bylaws: Duties of the Executive Committee
10.2 Duties of the Executive Committee
The President shall:
g) chair the Communication Committee,
h) meet with the BCPVPA regarding Mentoring partnership.
The Secretary shall:
a) follow Robert's Rules of Order and maintain a record of the minutes of all meetings.
The Vice-President shall:
d) chair the Member Services Committee with special responsibility for the areas of Membership and Sunshine.
The Past President shall:
c) contact and arrange speakers for all General Meetings, upon the direction of the Executive Committee.
The Members-at-Large shall:
a) serve and assume various responsibilities within the Communications Committee and/or the Member Services Committee to assist the executive committee. Areas of responsibility of the Communication Committee include Technology, Website, Newsletters, Yammer, Mail-Outs, Mentorship, and Surveys. Areas of responsibility of the Members Services Committee include Membership, Sunshine, Speakers, Affinity and Benefits, Scholarships, and Pensions. Each area of responsibility will have several Members-at-Large serving on it and the sharing the duties with the lead individual who will change yearly to promote knowledge.
---
Current Upcoming Retirement of BCPVPA Colleagues: 
from Ted St. Pierre, Past President 
Is a BCPVPA colleague of yours thinking of retirement June 2021?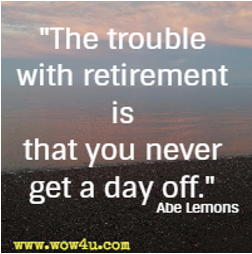 Please ask this colleague to check the BC Retired Principals' & Vice-Principals' Association website for benefits that are offered to retired members, such as:
• Affinity discounts, extended health & travel insurance, prestige coverage, pension information, volunteer opportunities & various other topics of interest.
• There is also an application form from the website, which can be mailed in.
Our BCRPVP Association looks forward to hearing from your colleague if retirement is approaching for a current BC Principal or Vice-Principal.
Contacts: Website BCRPVPA.ca; (or email at:) info@bcrpvpa.ca
---
Wills and Estate Planning: Sara Pedlow
Speaker Presentation,
Submitted by Eileen Phillips
May 12, 2021 AGM Guest Speaker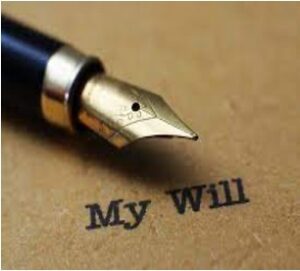 Sara Pedlow is a planning lawyer and an associate with DLA Piper. She gave a very engaging presentation on the hugely complex topic of Wills and Estate Planning. Following is an outline of this presentation that will give you an idea of the whole. Sara very kindly permitted us to record her presentation but asked that the presentation not be shared outside of our Yammer site.
Sara presented her talk by looking at various scenarios that could be played out. She used a fictional couple, Jane & John, to exemplify the possibilities.
Here is a list of topics discussed:
• What is a Will?
• Why do you need a Will?
• What happens if you die without a Will?
• Advantages of a Will
• Trusts in Wills – examples of different types of trusts
• Some advantages of trusts in Wills
• Some disadvantages of trusts in Wills
• Can your Will be challenged?
• Is the Will valid?
• Will's variation
• Which assets pass outside a Will?
• Benefits of assets passing outside the Will?
• Caution – why might you not want to put assets in joint tenancy?
• What are the tax consequences on death? Capital gains, RRSP, RRIF
• Probate fees
• Loss of Capacity
• What happens if we lose capacity without any planning documents?
• Committee ship
• Power of Attorney; Enduring Power of Attorney
• Representation Agreement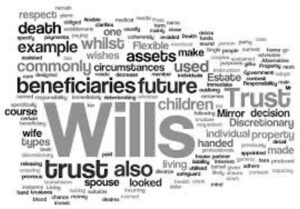 Please go to Yammer and click on the heading BCRPVPA Presentations to see/hear this informative talk. If you have not yet signed on to Yammer, you can request an invite at info@bcrpvpa.ca or by clicking the Yammer link on our website which can be found at bcrpvpa.ca Note:If your email does not identify who you are, you must identify yourself as a member to be invited onto Yammer. Yammer is a closed BCRPVPA communication site.
Should you wish to contact Sara she can be reached at sara.pedlow@dlapiper.com or by calling 604 643 6331. My thanks to Kevin Reimer at BCPVPA for introducing me to Sara Pedlow.
---
An Historic Connection
by Gerald Soon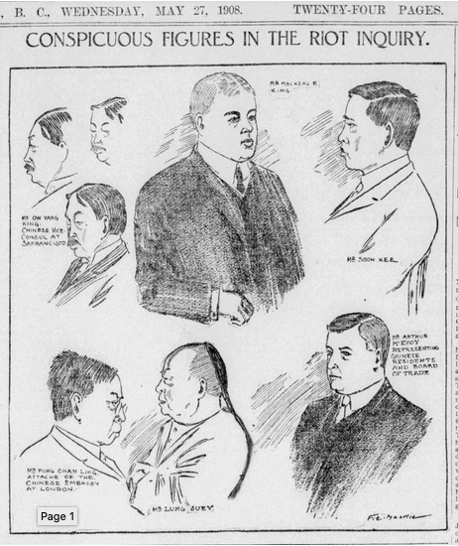 I have an interest in discovering information about my father's family. Dad was one of two dozen children born to Soon Kee, who came to Canada in the late 1800s from the Guangdong area of China. Our family was once considered the second largest Chinese family in Canada and my grandfather was a merchant in Chinatown as well as someone who arranged for workers for the sawmills in the area.
In 1907, there were Anti-Asiatic riots in Vancouver. The Chinese and Japanese communities were targeted with much damage done. In 1908, Prime Minister sent William Lyon McKenzie King to Vancouver to investigate. A Royal Commission had been established on the riot and eventually there would be $36,000 paid to the communities.
In doing family research, I was excited to discover an artist's rendering of my grandfather on the first page of the Vancouver Province, on May 27, 1908, as he was one of the merchants of the area who had made a claim. In the article about the interview, my grandfather was questioned about the details of his claim.
This was interesting for me, because my grandfather had died before I was born. I had never met him. I had no idea he was involved as a merchant of the area, and no one in the family had ever spoken of it. Moreover, I was interested that he could speak English.
What was more telling, however was the attitude of the community towards Asians. The Museum of Vancouver notes on the Anti-Asian riot backgrounder notes that immigration from Japan and India had increased greatly. In the first half of the year 1907 more than 3000 Japanese had arrived, and the Nippon supply company, based in Vancouver had contracted more than 1200 Japanese workers and the Grand Trunk Pacific had arranged for more than 5000 to come.
The general feeling in Vancouver was against Asian immigration. The Chinese Head Tax was raised in 1903 to $500 a person. There was a Continuous Passage law, and the Komogata Maru incident happened because of this.
The Asiatic Exclusion League or AEL began in San Francisco and an official group of AEL was formed in 1907.
The riots in Vancouver happened as a wave of Anti-Asian occurred, even as close as in Bellingham.
The Japanese and Chinese communities petitioned the government to pay for their damages. and the Commission led by Mackenzie King resulted in the Japanese community receiving $9000 and the Chinese community receiving $26000 for damage to their property during the riot.
Soon Kee claimed $16 for broken windows and $500 consequential damage. Loss of profits at thirty per cent for the six days of loss of income. He had charged the net loss only. There were one hundred and ninety-two damage claims and ninety-six claims for consequential damage.
His company was awarded $88.25.
---
HearingLife Canada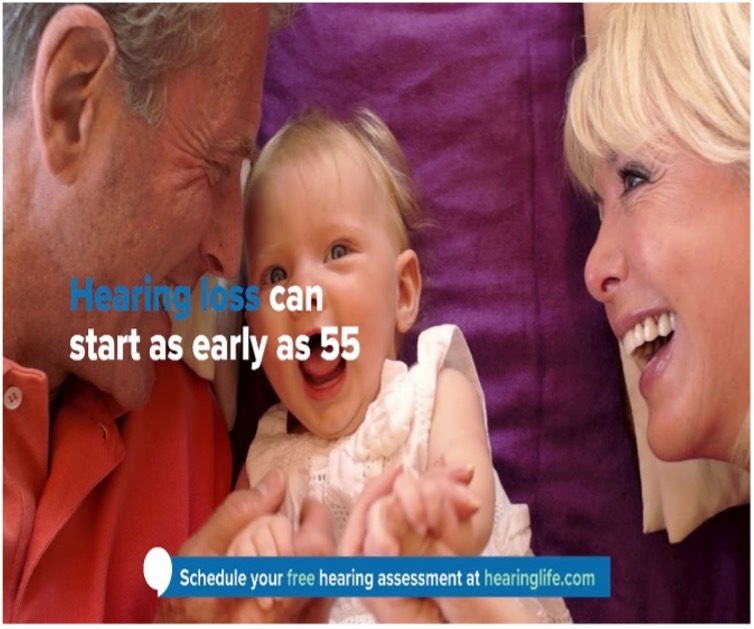 Hear Sounds All Around with the Latest Hearing Aids
The latest hearing aids at HearingLife respond to the way your brain processes sound, drawing from a database with millions of sounds. The result? Hearing that is clearer and completely balanced for a far more natural sounding experience.
Features of the latest hearing aids
• Wireless connection to your phone, television, and any other Bluetooth®-enabled device.
• Rechargeable batteries that last all day
• Clear and balanced listening experience
• No feedback
This Summer, reconnect with your environment in a new way. Book a hearing appointment TODAY and try the latest hearing technology.
---
Splendours of Europe River Cruise
Amsterdam to Budapest: July 6th-22nd, 2022
a BCRPVPA Group Departure & Announcement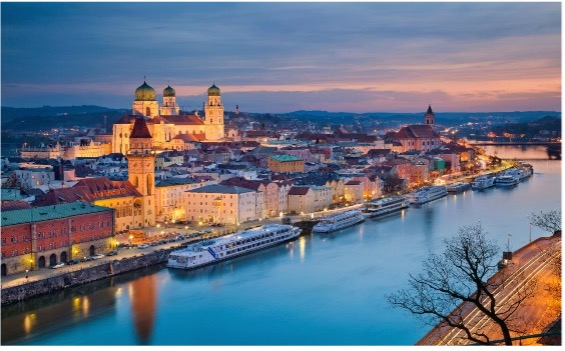 Gerald & Ann Soon, Celina Mau, Judy & Ron Marshall and Marsha Arnold invite you
to join us on an amazing river cruise across Europe.
Pack and unpack only once as we sail on some of Europe's most famous rivers; the Rhine, Main and the Danube!
Experience 5 exciting European countries; Netherlands, Germany, Austria, Slovakia and Hungary.
Trip Merchant has secured a large early booking discount and even further savings on balcony cabin upgrades! With just 4 more joining us, we will all be upgraded to the "Extended Drinks Package" – Unlimited Draft Beer, Wine and Soft Drinks on-board (no mini bar) and 50 Euros On-board credit per person. Prost! Egészségére! Cheers!
Open to Family and Friends of BCRPVPA and BCRTA Members!
Full itinerary and details – https://bcrpvpa.tripmerchant.ca/
Enter this Password To Access: BCRPVPATM18
"Space is limited, so book early to secure your preferred cabin as all space is first come, first served"
---
BCRPVPA Savings
with Johnson Inc.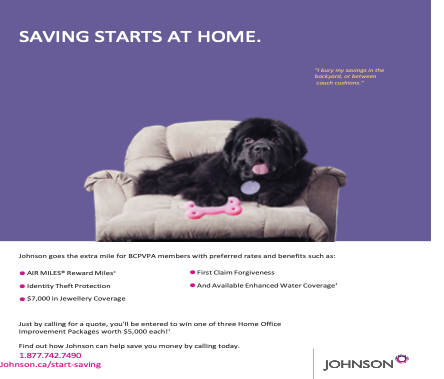 Johnson goes the extra mile for BCPVPA members with the preferred rates and benefits such as:
AIR MILES® Rewards Miles
Identity theft protection
$7,000  in jewellery coverage
First claim forgiveness
And available Enhanced Water Coverage
Just by calling for a quote, you'll be entered to win one of three home office Improvement Packages worth $5,000 each!
Find out how Johnson can help save your money by calling today
1.877.742.7490
Johnson.ca/start-saving
---
BC Has A Helpline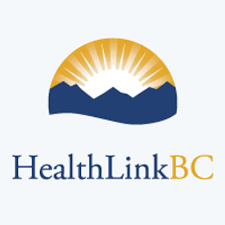 Mental health issues related to BC's public health lockdown measures and the pandemic are especially hard for people with depression, loneliness, and other health concerns.
The Canadian Mental Health Association has a 24-hour helpline:
1-833- 456-4566 or Klinic Crisis Line 1-888-322-3019 Toll Free.
Consider sharing the helpline info. It may save a life.
---
Contact Information
Please continue to update changes in email and mailing addresses by contacting: info@bcrpvpa.ca
---
2021-2022 BCRPVPA General Meetings & AGM

Meetings will be virtual until further notice

---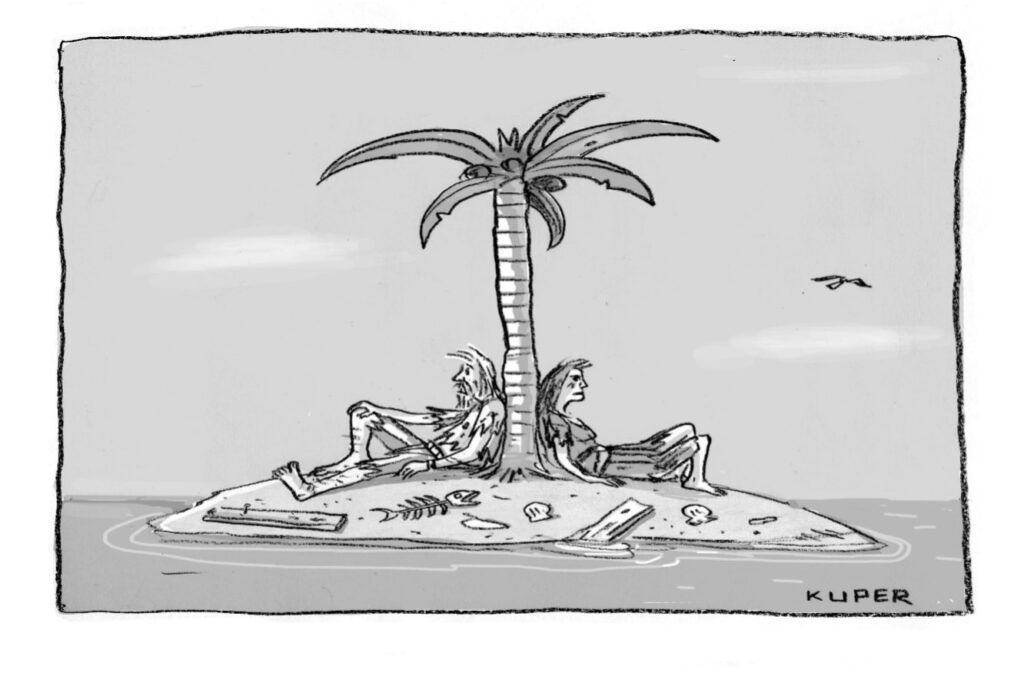 I REALLY MISS INDOOR DINING
---
2020 – 2021 BCRPVPA EXECUTIVE
President: Christine Johnson
Past President: Ted St. Pierre
Vice-President: Gerald Soon
Treasurer: Lanny Young
Secretary: Celina Mau
Benefits/Affinity + Pension: Marsha Arnold & Allan Buggie
Communications + Newsletter Editor: Celina Mau 2020 & Ted St. Pierre 2021
Membership + Sunshine: Bonnie Deren
Newsletter mail out: Eileen Phillips & Vivian Rygnestad
Speakers: Eileen Phillips
Scholarships: Jeff Larcombe, Allan Buggie, Christine Johnson, & Gerald Soon
Technology & Website: Ted St. Pierre
June Newsletter Editor: Ted St. Pierre
Members At large: Looking Forward: Joy Ruffeski, Vivian Rygnestad
Survey: Joy Ruffeski, Vivian Rygnestad