Inside this issue:
President's Letter
Living With Continued Lockdowns
BC's Helpline
UBC Pharmacists Clinic
Affinity-Pensions-Benefits
2021-2022 BCRPVPA Executive
Johnson Insurance Scholarship Program (also French Immersion)
Article About Finding Home
Medical Federal Deductions
Current Retirement of Colleagues
Keeping In Touch With BCPVPA
After Receiving First Vaccine
Joining Yammer
---
UPCOMING GENERAL MEETINGS
Wednesday, May 12 (AGM)
---
President's Letter, April 2021 by Christine Johnson
Whenever we children asked too many questions, our Mum would say, "Curiosity killed the cat", to which we would reply, "Satisfaction brought it back". My Mum & Dad showed us ways to be "satisfied cats".
We continued to be curious people, not because we didn't have our questions answered but because we continued to have more questions.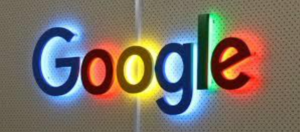 Curiosity has stood many people in good stead during these troublesome times. Just finished reading a good book and want to find other books by the same author? I think I'll google it! Just watched a TV show and can't place a face
or voice? I think I'll google it! Watched an interview online with an author who has mentioned her/his greatest influence? I think I'll goggle that and read some of the "influencers". Come up with an idea? I decided two years ago to make my own toothpaste and mouthwash. Guess
where I found the recipes? If the recipe is recommended by at least two people, go for it! Does someone" in authority" mention a name which you don't know? Why not google it? Does a song stick in your mind but you don't remember all the words? Why not google it? Something from the past staying in your head? I had a memory of a friend of my Mum making me a school dress. I recalled being in her house and her playing certain music on her record player, and I wanted to recall the name of the singer? I could remember some lines of a song which I googled- it was Matt Monro. Do you know the name of the song? Are you eager to find out more about a certain person? Why not google it? Who was/is responsible for a certain quote? That's a definite google topic.
Watching or reading things that fall outside "my comfort zone" is something worth doing. At a recent TEDx Talks session held online, my favourite talk was by a Neuro Scientist who was taking his work "out of the lab" and using it in applicable situations.
Books are often better. A Brother came to Canada on a visit. Next to our coffee mugs was an illustrated book about North American Birds. So many birds came into view that we were eager to identify them.
Another brother is keen on History and Politics. Books are his friends and thanks to him, I have received a number of good recommendations about books and TV programmes.
We may have retired from official work but not from learning through curiosity.
Hope your Easter was enjoyable – what is the derivation of the word 'Easter'? Cheers,
Christine Johnson
---
Living With Continued Lockdown during Spring 2021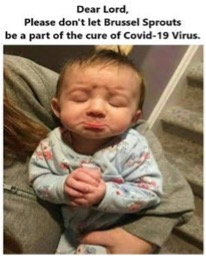 Fitness Fact or Fiction: Exercise is Good for Your Brain
Fact:
The benefits of exercise for your brain and mental health have long been studied. TedX's article reiterates these benefits.
In it, Dr. Wendy Suzuki explains why. "Exercising to increase your fitness literally builds brand new brain cells. It changes your brain's anatomy,
physiology and function." It can also help protect your brain from Alzheimer's and dementia in the long term.
Motivation to exercise is likely lower than usual these days (and that is 100% okay). Fortunately, even a quick walk around the block or a short, gentle routine can make a difference.
It's recommended to try 30 minutes of walking per day, 6 days a week.
If the weather makes it harder for you to get outside, try nearby malls that usually are open to the public a few hours before stores open. You don't even have to bundle up to get active!
---
BC's Helpline
• BC Has A Helpline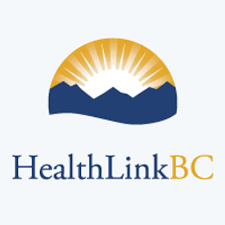 Mental health issues related to BC's public health lockdown measures and the pandemic are especially hard for people with depression, loneliness, and other health concerns. The Canadian Mental Health Association, has a 24-hour helpline: 1-833- 456-4566 or Klinic Crisis Line 1-888-322-3019 Toll Free. Consider sharing the helpline info. It may save a life
---
UBC Pharmacists Clinic: Report on the Presentation
Submitted by Eileen Phillips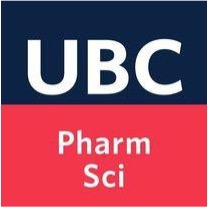 We were fortunate to have Nikki Domanski speak to us about the work of the UBC Pharmacists Clinic. The clinic is unique in Canada in that it is a pharmacist-led, collaborative and consultative clinic that is university affiliated. It offers comprehensive medication management by healthcare professionals and students. Nikki's presentation was recorded * and will be available on our Yammer site. Here is a summary of the key points:
• WHO runs the clinic?
The clinic has 5 pharmacists as well as support staff on site. Pharmacy students and other healthcare professionals are also involved. The clinic is a living laboratory that supports health care research and evaluation.
• WHERE is the clinic?
The clinic is physically situated in the Mezzanine level of the Pharmaceutical Sciences Building, UBC Vancouver Campus. However, this service is available to all residents of BC.
Appointments can be held via telephone or video conferencing as well as in-person. However, currently, due to COVID-19 restrictions, all appointments are held via technology (e.g., phone, MS Teams).
•  WHAT can I expect from the clinic?
You can expect to have a conversation with a pharmacist about questions or concerns you might have regarding medications or medical conditions. This includes prescription medications, supplements, and herbal medications. Your discussion will include talk about the benefits of the medication as well as the possible interaction of medications, possible side-effects and risks, as well as dosages and length of time to take the medications. You can also ask about general concerns such as sleeplessness, diabetes, chronic pain, etc. A care plan can be written for you and sent to your family doctor.
All of your questions will be answered. Confidentiality is assured.
Note: Pharmacists offer advice on medications and treatments but cannot write prescriptions. Also, the UBC Pharmacists Clinic does not offer a prescription-filling service.
•  WHY and WHEN should I make an appointment?
If you or someone you are caring for have complex medication therapy and you have questions or concerns about taking these, then set up an appointment. If you want to know more about a disease
or condition (e.g., diabetes, stress, Parkinson's, Multiple Sclerosis, osteoporosis, arthritis, sleeplessness, cancer, etc.) give them a call. If you have a medical support team, call the clinic to set up a coordinated health response that will best suit you and your changing needs. About 60% of referrals to the clinic are made through a family doctor but self-referrals are encouraged also.
•  HOW can I make an appointment?
It is best to call the clinic at 604-827-2584 but you can also email them at pharmacists.clinic@ubc.ca No referral is needed. Just call and schedule an appointment. Phone lines are open Monday to Friday from 9 a.m. to 4 p.m. They are not answered between 12 and 1:00 p.m. or on holidays. The current wait time for an appointment is about 2 to 3 weeks. Your first appointment is scheduled for 60 minutes and follow-up appointments are between 30 to 60 minutes. Once you have had an appointment you are in their records and booking a follow-up is easy.
•  HOW much will I need to pay for this service?
Not a thing – the service is FREE. The Clinic is fully funded by the Faculty of Pharmaceutical Sciences, with contributions from the BC Ministry of Health, grants and selected others.
* The minutes of the March 30 General Meeting were recently emailed to members. There is a link to NIkki's presentation embedded at point 8, just prior to the attachment of reports. For the talk only, go to about the 59-minute mark of the recording.
OUR NEXT MEETING AND SPEAKER at the AGM on May 12, 2021
(Business Meeting at 9:45; Speaker at 11:00)
The speaker will be Sara Pedlow from the law firm DLA Piper. Sara will speak to us on Wills and Estate Planning. This is a topic that many members have asked for, so we hope to have an excellent turnout. Sara is volunteering her time in order to be with us.
Her presentation will begin at 11:00 and she will do a general Q&A following her talk. Please keep your questions general so they are of interest to everyone.
---
Affinity-Pensions-Benefits: Researched by Marsha Arnold
Teachers' Pension Plan
BC Investment Management Corporation (BCI) manages the funds of many BC plans, including the Teachers' Pension Plan. Their thoughtful investment and corporate strategies have demonstrated
the corporation's ability to weather our current financial challenges. Planning is long term as they anticipate issues and the TPP portfolio is well diversified. This clear intention has enabled BCI to maintain sufficient liquidity and to continue to pay our pensions, regardless of the many ups and downs of the markets.
About two years ago, BCI started planning for an inevitable downturn, moving investments to ensure the funds' stability. Investments in theatres, shopping malls, hotels, etc. were liquidated, raising cash to take advantage of future investment opportunities and to ensure funds are available for pension commitments without having to sell investments at a loss. These actions have provided BCI with stability throughout the volatile stock market rise and fall, while also providing protection from the businesses who were adversely affected by Covid-19.
In addition to the contingency funds already built in for unknown volatility, BCI also moved all personnel out of their offices to work from home by March 2020. The corporation's careful preparations allowed this significant undertaking to be successful.
Rest assured the Teachers' Pension Plan is healthy and sustainable. Their long-term view ensures the security of the basic lifetime pension for every member, from long-time retirees to newly contributing active members.
Information available at: Home – Teachers – Teachers (pensionsbc.ca) or by calling 1 866 876-8877. To access your account, use the personal pension ID number found on any document received from TPP. If you have not yet received your T4 slip, you may download it at this site.
Communicating with Members
Yammer discussions continue re Green Shield/Johnson's dental and extended health concerns. BCRPVPA and BCRTA are considered a relatively small public service group resulting in higher fees and our coverage is not as favorable compared to our previous shared employer/ employee plan.
Johnson Prestige is working on reducing difficulties and frustration encountered with BC Pharmacare Formulary drug exclusions that may require a costly doctor's letter to access extended health coverage.
In order to keep you up to date on topics, trends and benefits, we would like to encourage members to join Yammer by contacting info@bcrpvpa.ca
Yammer is a closed BCRPVPA discussion forum.
If you have not already done so, consider joining Fair Pharmacare. Fair PharmaCare is income- based; the less a family/person earns, the more help received. If you reach your family maximum for drugs and some medical supplies, PharmaCare will pay 100% of your eligible costs for the restof the year. Check out: https://www2.gov.bc.ca/gov/content/health/health-drug- coverage/pharmacare-for-bc-residents
Affinity and Benefit News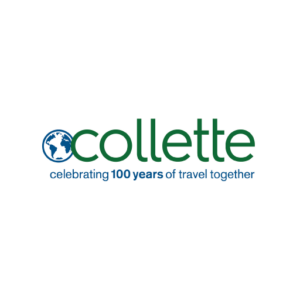 Savings on Collette Travel (time sensitive)
April 12 marks the launch of Collette's Spring into Travel Sale. Running until April 23, BCRPVPA will be able to take up to 20% off* tours worldwide. Plus, no-fee changes up to 60 days before departure, refundable deposits within 30 days, and enhanced wellness protocols. Discount codes: SPRINGSAVE21 /BCRPVPA
Reduced Costs on Purchasing a Vehicle
Carter Auto Group sources vehicles (any make or model including electric) to offer them at attractive prices (by representing thousands of buyers through an association with numerous professional groups). There are no restrictions on financing or trade ins. Just determine exactly the make and model you want, and Lynden will find it for you at fleet prices. Contact account manager Lynden Best at lynden.best@carterauto.com or 604 292-2107 or toll free 1.877-311- 2266. Many members have been extremely satisfied with the savings and service.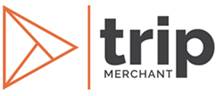 Trip Merchant-a BCRPVPA travel agent
There's a new trip contest to Columbia! Sign Up for Trip Merchant's twice monthly newsletter at BCRPVPA – Travel (tripmerchant.ca) You can be notified of group departures, new deals, live online travel presentations, last minute offers and other travel news to keep you up to date!
BCRPVPA password: BCRPVPATM18 (case sensitive)
Check out our other partnership savings at Membership Benefits – BCRPVPA


2021-2022 BCRPVPA Executive: submitted by Ted St. Pierre
Members of the Executive enjoy spending a number of years volunteering on behalf of BCRPVPA Members. Continuity, succession, in each committee is important and can only continue with new members joining the Executive.
Please consider the possibility of joining the Executive no matter where one lives in British Columbia. Much can be accomplished with virtual meetings using Zoom, Skype, to name a few that are currently in use.
Anyone interested in joining the Executive during the July 01, 2021 – June 30, 2022 year, is invited to send an email to info@bcrpvpa.ca and I'll be pleased to answer any questions about Committees.
---
Johnson Insurance 2021 Scholarship Program Opens April 15th, 2021
Also Open To French Immersion Students
This year, Johnson Insurance is pleased to offer 50 scholarships worth $1000 each to students who fall into at least one of the following categories: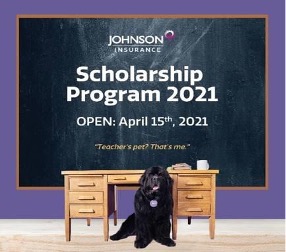 – If you, your parent/guardian or grandparent have a:
– home or car insurance policy through Johnson or
      – MEDOC travel insurance policy or
      – group benefits plan (such as health, dental or life insurance) through Johnson
– If you, your parent/guardian or grandparent are a member or employee of a Johnson recognized group (policy not required).
Students must complete high school in 2021 and must be beginning post-secondary education this fall or CEGEP (if living in the province of Québec).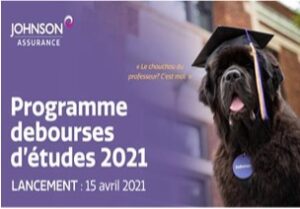 Applications for the Scholarship Program will be open starting April 15th, 2021. Completed application forms must be submitted by July 15th, 2021 and must include a transcript for the period of September 2019 to December 2020. NOTE: Recognizing the impact of COVID-19, unofficial transcripts will be accepted – bearing the student's name and date – from student accounts where official transcripts are not available.
For more information on applying, please see the online application form and Scholarship Program Guidelines to obtain full requirements and submission instructions, or please visit johnson.ca/scholarship.
"Aujourd'hui marque le lancement du Programme de bourses d'études de Johnson 2021! @WeAreJohnson offre 50 bourses d'études de 1 000 $ chacune aux candidats admissibles. Date limite : 15 juillet 2021 Pour tous les détails, visitez Johnson.ca/fr/bourses-d'études. #PartenaireJohnson"
---
What Could I Learn from Malcolm Gladwell?
By June (Gilgan) Harrison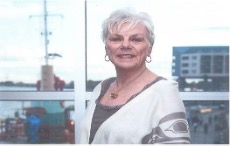 Me, a female New Westminster administrator retired after thirty-six years who grew up in small town Burns Lake and Malcom Gladwell, a sophisticated award-winning author of such bestselling books as THE OUTLIERS, BLINK and TIPPING POINT. What on earth could I learn from him?
I had begun writing a memoir at a Seniors writing course some ten years earlier and there I was encouraged to expand on the stories of my childhood which were surrounded by four
grandparents and eleven aunts and uncles who took the definition of "pioneering" to another level. A trans-continental trip from Burns Lake to New York City by dog sled in 1936 by Aunt Sammie and Uncle Paddy was accepted as commonplace within the oral history of our family. Were they simply crazy or was I to be proud of them?
I had a hard time giving my writing a proper framework, but through the synchronicity of my book club, I read Malcolm Gladwell's book OUTLIERS. In it he explains, "The culture we belong to and the legacies passed down by our forebearers shape the patterns of achievement that we cannot begin to imagine." Oh yes, I was writing this piece for my two young New York grandsons who and had already lived in many international locations. How could I frame the legacies/values of our ancestors as part of this work? I decided to profile each of my grandparents, parents, three aunts and uncles and several cousins by examining their values and experiences that were part of my legacy. Behold, FINDING HOME was born!
A COVID shut down and six months later, Vivalogue books published it!
Most of you reading this will wince at the number of pioneering initiatives imposed upon us during our careers: how did we learn to cope, to survive, and even excel during those years? Perhaps, you too, came from strong-willed, determined, and creative forebearers that unknowingly influenced your successes.
My book FINDING HOME: The Values of a Pioneer Family in North Central B.C. is available at Renaissance Books, 712b 12th St., New Westminster or through Surrey BCRPVPA member Maureen MacDonald maureenmm@shaw.ca
This is a draft article June Harrison wrote for BCRPVPA before her death in February of metastatic breast cancer. Her daughter Megan, Deputy Director for Public Partnerships at UNICEF in New York, continues with the adventurous Harrison pioneer tradition.
Read more at: https://www.newwestrecord.ca/in-the-community/new-westminster- woman-leaves-legacy-in-education-3451116?
---
Medical Federal Tax Income Deductions
Originally published in BCRTA PostScript Spring 2021 Issue
If you are a Senior and live outside the large urban centres of the Lower Mainland and the south part of Vancouver Island or a substantial distance from larger urban centres of British Columbia; you may qualify for tax benefits if required to travel to those centres for medical, eye or dental services. The following is advice that may help those who live in less urbanized areas of BC.
(A) Go to Revenue Canada Website for Income Taxes for Referred Appointment Travel Minimums or the Annual
Paper Guide Book for Revenue Canada Guidelines as there are distance restrictions for declaration purposes.
(B) Create the paper trail for Income Tax Purposes and either keep a folder on your computer or a paper file for taxation year in your filing Should this become a continued annual expense because of chronic conditions you could be audited down the road so keep a second copy of all travel claims. This is also very important should you have to travel to another province for treatment.
(C) Ask for a letter or written proof that you received treatment from venue where your treatment took place be it another hospital, the Doctor's Office, Sleep Centre or the Dental Office where you attended the appointment and/or follow up appointments if you have any. If you forget this, you may still be able to get proof of appointment when results are returned to referring practitioner.
(D) With supporting documentation, you can declare the following on your Federal Income Tax for current taxation year:
If travelling by car, you are able to claim kms travelled to appointment and back to your home. Current Federal Government Rate for kms travelled is online or in the current Federal Paper Guide Record speedometer reading when you leave home and when you return for accurate reading. Remember there are distance restrictions for this claim and that should be checked as well.
If you travel by air for your appointment, you can declare return air travel cost. If you have a companion travelling with you and you pay for their transportation costs, you can declare that on your income tax as YOU MUST HAVE PROOF OF PURCHASE FOR YOUR AIRFARE AND/OR YOUR COMPANION.
You will receive a per diem rate for breakfast, lunch and supper X2 if you have a companion with You do not need proof of purchase as you are not able to exceed the per diem rate for each meal as a declaration. Remember to only declare meals while away from home. This per diem rate will also be available on Revenue Canada Website or in the Annual Paper Guidebook for Income Tax.
If you have to stay in a hotel/motel you can declare that cost as well but, (YOU MUST HAVE PROOF OF COST BILL RECEIPT) to include with your Income Tax for that taxation
I hope you find this useful and that you are able to make use of information it if it applies to you. Respectfully Submitted by Elaine Thompson BVRTA and BCRTA Director
Originally published in BCRTA PostScript Spring 2021 Issue
---
Current Upcoming Retirement of Colleagues: from Ted St. Pierre
Is a colleague of yours thinking of retirement soon?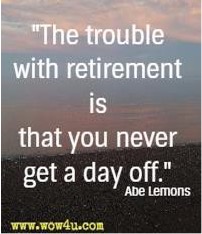 Please ask this colleague to check the BC Retired Principals' & Vice-Principals' Association website for benefits that are offered to retired members, such as:
• Affinity discounts, extended health & travel insurance, prestige coverage, pension information, volunteer opportunities & various other topics of interest.
• There is also an application form which can be mailed in.
Our BCRPVP Association looks forward to hearing from your colleague if retirement is approaching for a current BC Principal or Vice-Principal.
Contacts: Website BCRPVPA.ca; (or email at:) info@bcrpvpa.ca
---
Staying in Touch with BCPVPA submitted by Marsha Arnold
BCPVPA Member Link App

With the BCPVPA Member Link app, you'll have member news, updates, and health resources at your fingertips, all week long.
Don't have YAPP yet? Visit my.yapp.us/Q2PRTF on your smartphone or tablet and follow the simple instructions on the screen.
Already have YAPP installed? Tap Download existing app or the green "+"
button, then enter the Yapp ID: Q2PRTF and tap Add. 
At BCPVPA we are happy to have BCRPVPA members join the app. While eNews is not currently included there, we try to ensure that all health information and other resources are added regularly, and to note anything current that members may need to know.
Sandra Murphy
BCPVPA Director of Communications
---
After Receiving Your First Vaccine: A Health Report in the Globe & Mail
More than 10 million Canadians have received a single dose of a COVID-19 vaccine at the time of reporting. Immunology experts caution against dropping one's guard against coronavirus. Even though a first dose may offer partial protection against severe illness, or worse, those who have not received their second dose should continue to behave as though they were unvaccinated, health officials say.
That means continuing to avoid crowds and closed spaces, to wear masks and to practice physical distancing.
The day will come that we should no longer be living with lockdowns.
---
Have You Considered Communicating With Yammer?
By Gerald Soon, Vice-President
What do you think of if I asked you to consider how to improve communication in our organization? The BC Retired Principals' and Vice-Principals' Association has grown over its twenty-five years to seven hundred and fifty-eight members. Newsletters and emailed announcements, and minutes are ways of providing information, but it is not enough.
Communication needs to flow both ways within an organization. A number of years ago, Yammer was introduced as a tool to enable members to communicate not only with the executive, but with other members who are spread out throughout BC.

Yammer is a communication tool that builds community within an organization. It is a means to connect with others. You can choose to share ideas, ask questions of the group, and receive answers to issues you bring up. For example, when the decision to move all retired government employee extended health coverage from Pacific Blue Cross to Green Shield, there was a lot of discussion, and answers
provided to questions that arose out of a decision that was imposed on our organization. You can always read discussions and find out answers that have been provided on a variety of topics.
Within Yammer, one can form or join group discussions. Currently there are the following categories: Affinity, Support for using Yammer, Pensions, Insurance Issues, Gardening, Book Club, and a section for the Executive to communicate with one another.
Private messages can be sent to other members in Yammer. No one else sees the communication that you send privately except the recipient.
Why not give Yammer a try? To sign on, go to this link: https://www.yammer.com/bcrpvpamembers
You will see: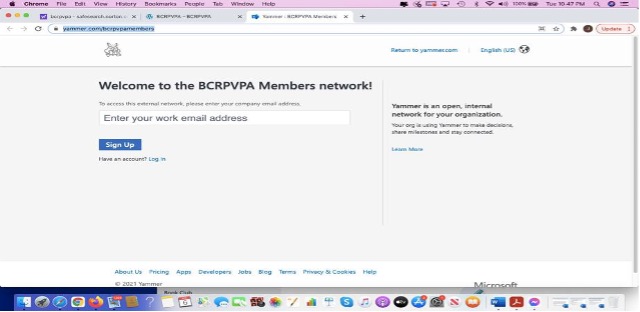 Where it says "Enter your work email address," type in your personal email address that you would like to use for Yammer. A message will be sent to the BCRPVPA Yammer administrator, who will grant you permission to have access. Our Yammer account is closed to anyone not a member.
I hope you will try it. Even sign on and see what it is about. You don't have to share anything yet, but you CAN explore, ask questions, or even connect with other BCRPVPA members you might know. After all, I read in one article, Yammer is only as good as the content it has. The more people who sign on, and are willing to give it a try, the better it will become. Yammer has a way of shrinking the distance we are away from each other. It is casual, but professional in tone.
---
In Case We're Already Missing Snow during April, 2021 😊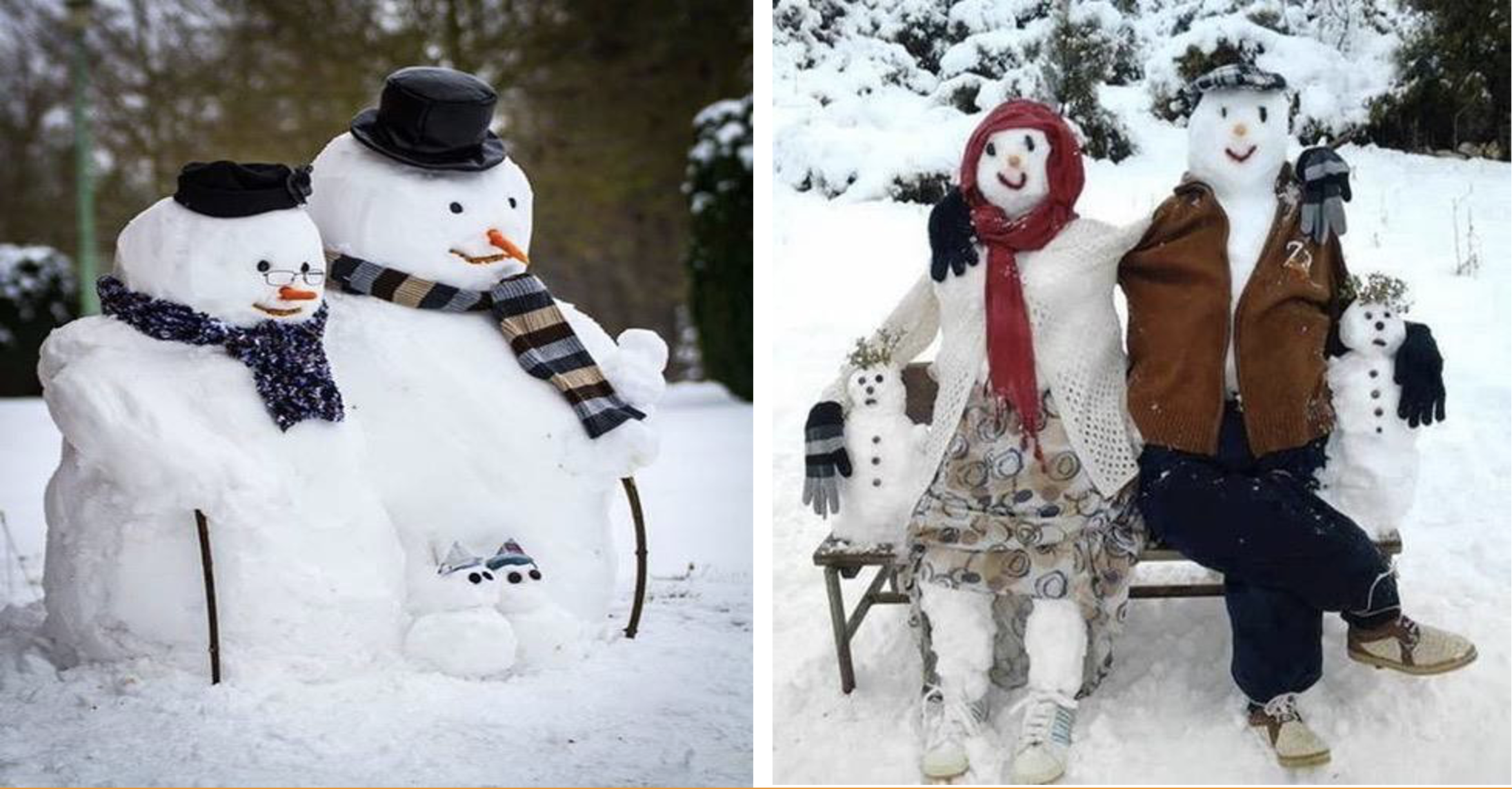 Let's see if we found the 4 kids in the above pictures.
Congratulations: there are two with grandparents on your left
---
CONTACT INFORMATION
Please continue to update changes in email and mailing addresses by contacting: info@bcrpvpa.ca
Upcoming General Meetings:
Tuesday, March 30
Wednesday, May 12 (AGM) Zoom Virtual Meeting
---
2020 – 2021 BCRPVPA EXECUTIVE
President: Christine Johnson
Vice-President: Gerald Soon
Past President: Ted St. Pierre
Treasurer: Lanny Young
Secretary: Celina Mau
Benefits/Affinity + Pension: Marsha Arnold & Allan Buggie
Communications + Newsletter Editor: Celina Mau 2020 & Ted St. Pierre 2021
Membership + Sunshine: Bonnie Deren
Newsletter mail out: Eileen Phillips & Vivian Rygnestad
Scholarships: Jeff Larcombe, Allan Buggie, Christine Johnson, & Gerald Soon
Speakers: Eileen Phillips
Technology & Website: Ted St. Pierre
Looking Forward / Surveys: Joy Ruffeski, Vivian Rygnestad.
April Newsletter Editor: Ted St. Pierre