Inside this issue:
President's Letter
Living With Restrictions
2021-2022 Executive Members
Association Secretary
A Journey Through The Past
Scholarship Committee
Recent Speaker & Presentation
Mentorship
Affinity & Benefits
Pandemic Pastime
Exploring During Covid Times
---
UPCOMING GENERAL MEETINGS
Tuesday, March 30
Wednesday, May 12 (AGM)
---
President's Letter, January 2021 by Christine Johnson
One thought tends to lead to another and listening to John Goranson from Collette Travel at our last General Meeting led me to think of all the photos which hang on my walls and which I pass on a daily basis. Using an old Olympus camera (instead of more modern ones) I have taken many photos on trips to a variety of countries. From these I have chosen which two, three, or four to have enlarged to 10" x 8". These I have framed and hung on the wall so that I now have "travel walls". When I want to remember the experiences in a country which I have had the good fortune to visit, I can look at my travel walls to be transported back to life in China where moving a bicycle load of furniture is okay; to Vietnam, where working all day in a paddy field to provide people with rice, is a way of life; to an elephant hiding behind tree branches in Africa. How far from the life we now lead is the Mum Seal and her pup on an ice flow in the Arctic.
I was lucky to visit the Crimea the year before the Russian Annexation; Turkey the year before Erdogan became President; Myanmar the year before the expulsion of the Rohingya.
It is wonderful to have been able to find ourselves in so many countries around the world and to have the chance to find ourselves back in those countries (and to make future plans).
I now find myself spending more time in front of my "travel walls" allowing myself to be transported back in time and lest you think that I spend too much time taking photos, nothing could be further from the truth. Travel gives us the chance to meet such a variety of people. Although I couldn't repeat them now, I learn to say a few key words and phrases in the other language. I love to recall the occasion in Istanbul where a friend and I went into a Bakery for lunch and said, "Hello, how are you?" in our best Turkish and pointing to a certain piece of food, asked in Turkish what it was. Imagine our surprise when the Baker disappeared and came back with his Family members so that they could meet the foreigners who spoke Turkish. We always learn to say, "We don't actually speak N."
Last year's visit to Newfoundland had to be postponed. Let's hope that there won't be too many language difficulties when I finally get there.
Christine Johnson, President
---
Living With Restrictions (Joy Ruffeski & Ted St. Pierre)
Pick one healthy habit for 2021, here's your best choice!
• A Short Walk Every Day
Around 30 minutes of walking a day, whether all at one time, or in multiple sessions can help people lose weight, improve their heart health, increase endurance and improve mental well-being.
• Positivity During COVID Times
It is so easy to get discouraged when our lives have changed dramatically during the past year. However, if we use the paradigm of the "glass half empty" or the "glass half full" we can actually change our outlook during these challenging times.
Remember: Not everything is "locked down"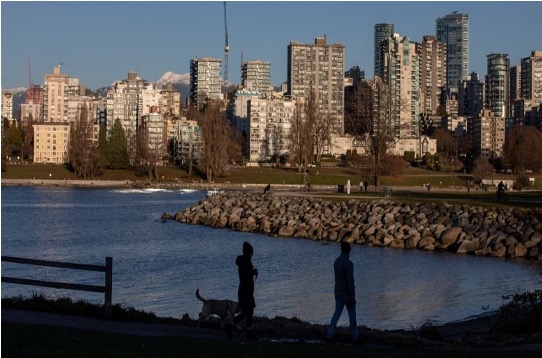 •sunrise is not locked down
• fresh air is not locked down
• family time is not locked down
• friendship is not locked down
• creativity is not locked down
• prayers are not locked down
• hobbies are not locked down
• hopes and dreams are not locked down
• kindness is not locked down
• learning is not locked down
• conversation is not locked down
• imagination is not locked down
• sunsets are not locked down
• hope is not locked down
There is light at the end of the tunnel – and even in the tunnel. Look at different ways of doing things; change your perspective. This can be an opportunity to do things you've always wanted if you use it wisely.
Cherish what you have. Stay at home and make the best of your time. Explore your own neighbourhood and get more exercise doing so.
• BC Has A Helpline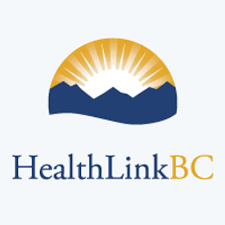 Mental health issues related to BC's public health lockdown measures and the pandemic are especially hard for people with depression, loneliness, and other health concerns. The Canadian Mental Health Association, has a 24-hour helpline: 1-833- 456-4566 or Klinic Crisis Line 1-888-322-3019 Toll Free. Consider sharing the helpline info. It may save a life
---
2021-2022 BCRPVPA Executive submitted by Ted St. Pierre
Several articles in this newsletter describe the roles of Executive Committees. Members of the Executive enjoy spending a number of years volunteering on behalf of BCRPVPA Members. Continuity in each Committee is important and can only continue with new members joining the Executive.
Please consider the possibility of joining the Executive no matter where one lives in British Columbia. Much can be accomplished with virtual meetings using Zoom, Skype, to name a few. We've now used Zoom for all of our meetings. It's a pleasure being able to see many of our Members anywhere in the Province.
Anyone interested in helping out during the 2021-2022 school year, is invited to send an email to info@bcrpvpa.ca and I'll be pleased to answer any questions about Committees.
---
What does the role entail as our Association Secretary
Written by Celina Mau as Association Secretary in her 4th year
This is a very rewarding and appealing role for members who love to abide by rules and regulations. Our association follows diligently the Roberts' Rules of Order to conduct business and the Minutes become the formal written document for record keeping. It took me several years to learn about its rules and regulations. Many thanks to our Executive for coaching and guiding me in meticulous Minute Taking!
Here is a list of tasks for completion as your Association Secretary. Happy reading!
1) Take minutes for the 4 Executive Meetings, the 3 General Meetings (GMs) + 1 Annual General Meeting (AGM) as per Roberts' Rules of Order
a) Have the President and Vice President proofread the 'Draft for Approval' Minutes for syntactical errors.
b) Once complete, e-send the 'Draft for Approval' Minutes to the Executive for actions as per motions passed.
c) Prior to the next meeting, the Secretary will forward to the Executive the following in preparation for the upcoming meeting.
i) An updated meeting agenda including each Executive's portfolio report as attachment, and
ii) The 'Draft for Approval' Minutes of the previous meeting.
d) For our 3 GMs and 1 AGM, the President will then forward the Secretary's email, under 2c, to general member attendees.
e) At the meeting, the President will seek approval of the last meeting minutes, in 'Draft for Approval'. If corrections are warranted, the Secretary will then edit the minutes accordingly.
f) Once approved, the 'Approved' GM/AGM Minutes will be posted onto our BCRPVPA website by the Technology Rep.
g) However, for the Executive Meetings, the 'Approved' Minutes will then be shared electronically to our Executive Members.
2) Be responsible for getting the President's plaque* engraved with the Past President's name (every 2 years)
a) Take the plaque from the BCPVPA Boardroom
b) Take it to an engraving store to engrave our Past President's name
c) Retrieve it and put it back on the designated wall in the BCPVPA Boardroom
d) Submit receipts and form to our Treasurer for reimbursement
* Due to Covid-19, this task is presently on hold.
---
A Journey through the Past by David Fisher (BCRPVPA Member)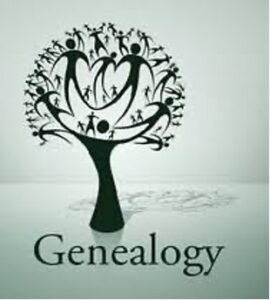 Covid ended one of the principal joys of my retirement, travel. However, the forced confinement led me to an exciting journey another sort, researching my family history, which took me across two continents, and led me to an entirely new understanding of myself and history.
My interest in genealogy came late unfortunately, as most of the people who had knowledge of my family had died. So, I started with very few names, and yet within a couple of weeks I had eight great grandparents and sixteen great-great grandparents. Now I'm back to some 10th great grandfathers and grandmothers, all done online. I'm fairly confident of all the information I have after 1800, although before that a good bit of the tree is more about probabilities, some possibilities, and few certainties.
I visited many places, Durness in the northwest of Scotland, Eyemouth on the East coast of Scotland near the English border, Galashiels in the Scottish Borders and many other Border towns, Staffordshire in England, and Vancouver, where my great grandmother ended up with seven of her eight daughters, my grandmother being left behind in Scotland.
I have not found any famous or even rich relatives, which I think that some might hope to find. But that wasn't the point. On the other hand, I have found relatives I never knew about, some of whom I have been in contact with. But more importantly, I think I have learned about the life, work and values of many of my ancestors.
You should be prepared for a few surprises. As a reflection of the times, quite a few birth dates were close to marriage dates, as having children before being registered as married by the church was not uncommon. I found children who were raised by the grandmother whom they regarded as their mother, a situation far preferable to being sent to the Magdalene Laundries.
I found a birth certificate of a child listed as illegitimate. She had her mother's surname, but her prenames were clearly aimed at identifying the father, not a totally uncommon practice. Then I discovered that her mother had been engaged to be married, but her fiancé had been drowned in Great Eyemouth Fishing Disaster of 1881. The fleet had been caught out at sea and 129 men drowned that day, most in sight of the town trying to get back into the harbour. At least three of my relatives died that day.
You will likely see a much wider range of place and family names, not to mention trades, than you might have expected. Perhaps the most unusual job title I found was that of a 4th great grandfather, who was listed as a "mugger," a seller of earthenware, a term that pre-existed the current use of the term, which dates from around 1850. The Gypsies from Kirk Yetholm in the Scottish Borders would travel to Staffordshire, the Potteries, in England to buy their ware, which they would sell on their travels around the Borders. There were also cutlers, makers of cutlery, another Gypsy occupation, and whitesmiths, who did finishing work on iron and steel, or worked with softer metals such as pewter and tin. By the end of the 19th century, virtually all my relatives were employed in industry, engineering, the woollen industry, and iron works.
What life and death meant in the 19th Century continues to intrigue me. Most of my relatives lived in a house with a maximum of two rooms with windows, and outside toilets were prevalent. What was lifelike with as many 13 children in those two rooms? And everything happened in those rooms. One great aunt died at age 73 in the same house in which she was born. Children were born at home. People died at home. And the illnesses that led to their deaths were not often sudden. There were people whose death certificates stated that they had had stomach cancer for two years, "softening of the brain" (dementia?) for three years, cirrhosis of the liver, scarlet fever, and a host of other diseases. There were those who lived long and there were many who died young. I was looking for the birth certificate of one relative and came across the exact same name three times in the correct location over a period of four years. Each had the same mother and father; only the third had survived, the others had died in their first year.
I have a much clearer sense of who I am and how I got here. Before doing this, I thought of myself as coming from a very limited gene pool, almost as if the word "Scottish" was enough to describe everything in my heritage. I now know I have ancestors who were Anglo Saxon, Celtic, Viking, Norman, and Scottish Border Romanichal (Gypsies). I am also now far more grateful for the kind of life that I have lived. I have known all of the joy and comfort that modern life can bring, and I have been spared much of the pain and all of the hardships that my ancestors endured.
For me, finding out my origins has been a gigantic puzzle. I've had to think deeply and consider many possibilities, because not all facts emerge easily. I'm sure it's the kind of brain activity that doctors recommend for us slightly aging folk. It has also led me to explore and rethink my notions of history, particularly social history and the common person. But most of all, researching my family tree has led me to think—and I hope to understand—more about myself. Perhaps it can do the same for you.
You can find good advice about doing a family tree online. After starting with Geni.com, which, for me, was a little clunky, I now use Ancestry.ca.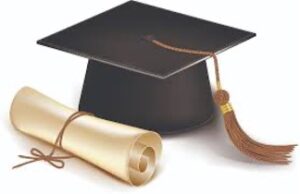 Scholarship Committee submitted by Jeff Larcombe
The BCRPVPA Scholarship Committee was established quite some years ago when a couple of scholarships, each worth $500, were awarded to graduating students.
Over the years we have tried to direct scholarships to students who not only achieved a high academic standing, but who also demonstrated excellent service both in their school and community. Often such students also achieve very well in sports and/or music activities. The awards from the BCRPVPA are also available to students who may choose to enter the trades rather than attending university. In awarding the scholarships, the committee is also very aware of considering any students whose family is financially challenged.
In recent years we worked to increase the number of annual scholarships awarded from 4 annually, then to 5, and last year we succeeded in increasing the annual allocation "up to 7 scholarships". In addition, there was full agreement a couple of years ago to increase the amount awarded to students from $500 to $1000.
The committee has been very pleased to see the number of students applying for scholarships increase year over year. Two years ago, we had a record 35 applications for scholarships, but Covid-19 was a big factor in dropping that number back to 24 this past year.
It has always been extremely difficult for the committee to choose the most deserving students, knowing that so many of the applications were of such a high standard. Each year the Scholarship Committee reviews its practices for selecting the most deserving students, and some lively discussions take place before final decisions are made.
Here are some comments received from our recently successful applicants:
Thank you very much for selecting me as a recipient of the BCRPVPA Scholarship this year! I am so grateful for the support and generosity of the BCRPVPA in helping me to pursue my goals.
Thank you so much for your incredible support during these rough and uncertain times. Your generosity is greatly appreciated, and I will continue to stay committed to achieving academic excellence and supporting the community in years to come. I am incredibly honoured to have been chosen as a recipient of your scholarship! Please accept and extend my greatest thanks to everyone at the BCRPVPA who made this possible, I cannot be more grateful for this opportunity.
Thank you so much, I am honoured to receive this scholarship. I am excited to be featured in the Newsletter.
Thank you so much! I am incredibly honoured to be one of this year's scholarship recipients and to be featured in the newsletter.
Because some students had expressed their pleasure with being featured in one of our Newsletters, the Committee decided to forward a copy of the Newsletter to all of the successful applicants. This was well received by the students.
In addition to notifying the successful applicants of their awards, we feel it is also important to communicate with all unsuccessful applicants. Hence the following message was forwarded to all the unsuccessful applicants:
"Thank you for submitting your application for a BCRPVPA scholarship. The scholarship committee met recently and reviewed all the applications received.
We regret to inform you that your application was not selected.
The competition for these scholarships was very strong and the application packages received were outstanding. We are humbled to know there are such worthy candidates – yourself included.
On behalf of the BCRPVPA, we wish to thank you for your interest, and to commend you on your achievements to date.
We wish you all the best for a successful future."
It is so very rewarding to sit as a member of the Scholarship Committee, along with Christine Johnson, Gerald Soon and Allan Buggie! It is also very gratifying to know that our Association is supporting students in our Province financially to further their education!
---
Our Most Recent Speaker and Presentation by Eileen Phillips
"We travel not to escape life, but for life not to escape us."
At the January 20, 2021, General Meeting, we welcomed John Goranson from Collette Travel to discuss The Future of Travel. We understand that travel is actively discouraged now, but we also know that plans for major trips are often made a year or more in advance. Because of this, John's talk was not only informative, but it was also timely for our members.
Following John's talk, we felt that it was possible to dream of places we'd like to visit, and we were very keen, once again, to plan our trips. He addressed some of the issues that are affecting, and that will definitely continue to impact us however and whenever we next travel. Some of these were:
How might the COVID pandemic have changed travel forever?
It is expected that travellers will be more aware of the need for travel insurance, particularly Covid insurance. Travel will be planned well in advance since spots on tours will be limited. Bookings will often be at smaller, boutique-style hotels. People are staying longer in one place, using day trips to see sights but returning back to base. This facilitates less packing and unpacking and longer stays help to keep costs down.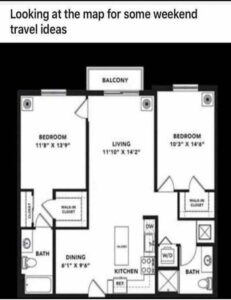 How has our increased awareness of environmental issues impacted travel?
Airlines and tour companies are aiming for carbon-neutral travel. Also, there is an interest in 'giving back' to areas where the environment has been negatively impacted. Travellers are encouraged to bring their own water bottles or are provided with ones that can be reused.
What changes can we expect to see in place when we can next travel?
Increased attention is being paid to ventilation, sanitation and general cleanliness; groups are being kept small; and vaccinations for Covid are required for many areas as are negative Covid test results within 72 hours prior to travel. Also, the expectation of 14 days quarantine upon arrival is mandated in many areas/countries.
Travel inside Canada?
Land and water tours of the Arctic, the Maritimes and the St. Lawrence are popular. Travel to areas outside our health zone, however, is currently discouraged. Bookings can be made and cancelled or postponed if travel has not opened up by 24 hours from the date of departure.
Why use a travel agent?
In general, travel agents have access to more flights and tours than can be found by an on-line search by individuals. The cost of 'single supplements' is decreasing on many tours. Tour guides who are experts in the area of travel are employed and ensure that one comes away not only with the highlights but also with local knowledge of the place. Booking through a travel agent can often save one money. In the case of cancellations, travel agents can usually redeem the whole cost of a trip rather than giving vouchers for future travel or stays.
To hear the whole presentation, please follow the link and write in the passcode:
Here is the link for the presentation
Passcode is $azw9uM9  
(For ease, just cut and paste this in, making sure you do not leave a space before the $ sign or after the final 9.) This link is also available on our YAMMER site. Yammer is accessible via bcrpvpa.bc.ca
Thanks to Marsha for liaising with John on this talk, to Gerald for setting up the ZOOM link and doing the recording of the event, and to our members who were able to join us and ask questions – the answers to which enriched the presentation.
Future Speakers and Presentations
The results of our 2020 Members' Survey indicate the interests of our members to be as follows:
Health & Wellness (89%)
Legal (84%)
Arts, Hobbies, Food (80%)
Travel/Everything You Need to Know (78%)
Volunteer Opportunities (71%)
Members are encouraged to contribute topic ideas and names of suitable speakers by emailing us at info@bcrpvpa.ca We particularly enjoy it when we can spotlight a speaker who is also a member of our association. Please let us know if you, or someone you know, could speak to us on one of the interest areas above. Here are some ideas:
Demonstrations of a skill are always popular. For example, can you cook a special dish for us? show us some tricks for better photographs? demonstrate an art such as painting, quilting, embroidery, knitting, crocheting?
How about a sport or fitness lesson – tai chi? yoga? stretching?
Travel talks with highlights and photos of an area also make great presentations.
Book talks are also popular… perhaps a couple of members could team together to present a few books, reading a bit from each?
How about a talk on a loved musical piece with some biographical detail about the composer and a touch of information about the history of the time?
Some decisions about future presentations will be made at our February 18, 2021, Executive Meeting. Please write to us info@bcrpvpa.ca prior to that in order for us to include your ideas in our discussion at that meeting. However, if you find a topic/speaker after that date, still send the information to us and we will keep it on file.
There will be notice of the presentation topic and speaker for our next General Meeting which will be held on March 30, 2021 prior to the meeting. Watch for a message from the President about this. Perhaps the speaker will be YOU or someone that you know!
---
MENTORSHIP: submitted by Lanny Young
One of the roles I enjoy tremendously as a retired Member of our Association is being a mentor to our active members. My interactions via FaceTime with my two mentees allow me to stay in touch with different aspects of the current educational environment. These glimpses and opportunities to be immersed with the mentees in talking through their successes, concerns, wonders, ideas, and even assisting with their process of applying for different leadership positions in the educational field make me feel I am still able to contribute to my chosen passion, even in retirement.
When I first heard of this new initiative, I hesitated, as I wondered what I could contribute since I have been retired for a few years. However, I became involved after learning that there is a great demand for retired members to support our active members. Over the past three years, I have attended professional development via coaching / mentoring workshops and webinars, enjoyed academic learning sessions with retired colleagues, as well as large group sharing sessions with mentors/mentees to support me in my role as a mentor/coach/friend. All in all, this is an experience I am glad I decided to be involved in. it would appear that our active members value this initiative, as currently there are more mentees registered than retired members volunteering. Give it a try. Partner with one mentee and make a long-time friend.
---
Affinity and Benefits by Marsha Arnold
TPP PENSION
Monthly pension checks increased by 0.5% in January 2021, based on the cost-of-living adjustment and this increase becomes a permanent part of your guaranteed pension.
Our pension continues to be secure and sustainable even in these unpredictable times. A $25,000 pension in 2001 is now worth $35,654 based on the accumulated COLA increases over the last 10 years.
Information about our pension is available at: Home – Teachers – Teachers (pensionsbc.ca) or by calling 1 866 876-8877. To access your account, to find out payment dates, to manage your tax deductions or change your address and to find out more, use the personal pension ID number found on any document or T4A slip received from the Teacher's Pension Plan. Tax slips are available for printing online in January of each year and they have been mailed out to each member in January.
Ensure Partner Health and Travel Benefits upon your Death.
See article written by Gerald Soon in February newsletter. Associate membership option for those who opted for single life, but still have a partner.
BCRPVPA is pursuing updating of information given at preretirement seminars so members can make the best pension and insurance choices for themselves and their family.
BC RECOVERY TAX
Apply for the BC Recovery Benefit, a one-time, tax-free payment of up to $1,000 for eligible families and single parents and up to $500 for individuals. You have until June 30, 2021 to apply.   Please share this information with others.
Go to  https://www2.gov.bc.ca/gov/content/economic-recovery/recovery-benefit
Johnson Prestige Insurance (a combined venture with BCRTA and BCRPVPA)
In November, Gerry Teide, in his role as past president of BCRTA and a BCRPVPA member, negotiated with the Prestige Johnson group to change specific travel requirements.
Members insured under Prestige have the option of cancelling their travel coverage and just maintaining in-province health coverage.
If they chose to do this, they previously had to wait 24 months to add the travel to their coverage again.
Members can now cancel the travel coverage if they won't be travelling any time soon and then add it on again at a later date when they feel safe to travel and not need to wait 24 months.
They will have a 90-day stability clause under the travel for the first 90 days it is in effect but then it will revert to sudden and unforeseen.
Unlike MEDOC, which has a 90-day requirement for every departure date regardless of Health Questionnaire outcome, this 90-day period would only be at the beginning of the policy when returning to the plan.
The comparison chart between costs of the Green Shield and Johnson insurance found on our website is still in effect for 2021.     Check out the Johnson site at www.johnson.ca or call 1-877-742-7490 using code BB for preferred rates.   Their lighthouse site at www.johnson.ca/blog has practical information on travel, home, car, internet, and identity safety.
Discount options – check out Membership Benefits – BCRPVPA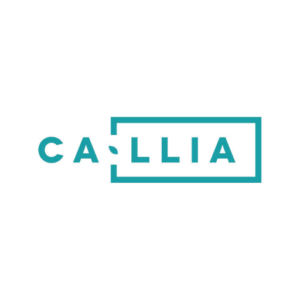 Just added Callia, a new flower delivery service, founded by Catherine from Winnipeg, Manitoba (as seen on Shark Tank).  They do hand tied bouquets with flowers that are in season and offer flowers for weddings and special occasions.  Check out callia.com   Discount code BCRPVPA at check out for 10% off first order.
We have also added Fresh Prep, a BC based food prep and delivery programme to our list.  'Get quality ingredients to make world-class recipes delivered weekly to your door.  First three meals are free'.
Fresh Prep | Vancouver's homegrown meal kit   Just won Canadian award for best food delivery kit. 
Looking for discounts on technology, cellphones, Parkn'fly, books, clothing, jewelry, kitchen wear, bedding, furniture, and many other services.  Check out Perkopolis (email info@bcrpvpa.ca for your password) and the ESM app called Endless Savings and More found on our webpage bcrpvpa.ca
Dreaming about travel and wanting to know the most up to date information?  Visit BCRPVPA (tripmerchant.ca) Password BCRPVPATM18 or Vacation Tours and US Tour Companies | Collette Tours (gocollette.com).  If you use Tom McLean at Trip Merchant as your travel agent to book any Collette tour, you get discounts from both companies.   See Newsletter and Updates section under Benefits on webpage.
Hearing Life has a 25% off discount for members and family and they offer free hearing tests.  BCRPVPA – The HearingLife Advantage Program
Iris vision care has savings over and above the extended health benefit for you and your entire family. BCRPVPA Welcome Letter EN 2020 (secureservercdn.net)
Sharing other sites on Health and Wellness:
COVID-19 – British Columbia Centre for Disease Control (link)
Find information about COVID-19, how to protect yourself, your family, and your community and what to do if you suspect you have the virus. Non-medical information about COVID-19 is available 7:30am-8pm, 7 days a week at 1-888-COVID19 (1-888-268-4319).

https://www.mcmasteroptimalaging.org
Boomerang | Create Your Next Phase Today | Online Workshops (link)
Boomerang is a social platform for Boomers looking to explore their passions, learn new skills and connect with their community through interactive skill-sharing experiences. Several FREE online classes in creativity, lifestyle and wellness.
BC Brain Wellness Program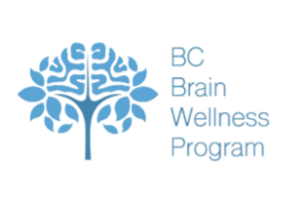 The BC Brain Wellness Program team at UBC hopes to improve and sustain quality of life for healthy agers giving them the opportunity to enhance their wellness and engage in preventative lifestyle measures as well as helping those with brain disorders and their caregivers.  Thanks to the support of donors, they are able to offer free wellness programming to fit your lifestyle. Please see class information
https://www.bcbrainwellness.ca/current-programs

Heart-Mind Well-being Online Workshops | Dalai Lama Center for Peace and Education
Register for Virtual Workshops
Heart-Mind Well-Being Foundational Workshop or the Secure and Calm Workshop
Dates: February 11th, 2021, February 25th, 2021 all at 10:00am-12:00pm
---
PANDEMIC PASTIME by Gerald Soon
Have You An Interest In Family History?
How large is your extended family? The Soon family was once considered the second largest immediate Chinese family in Canada!  My grandfather, Kee Soon, came to Canada in 1890. With his wife, Wong Shee, they started a family. The 1911 Canada Census records for Vancouver, show that my grandparents by this time had five sons aged (10,7,5, 3, and 1) and two daughters, (2 and one month old).
Over time, another mother was brought into the family. It was not uncommon for Chinese men to have two wives. Which explains why in our family, I had aunts and uncles who were the same age.
By the time the childbearing years were over, with the last child being born in 1933, my dad's family ended up with 23 children!  The Soon family had a grocery and fruit business in downtown Vancouver at 995 Robson Street, called "Sincere Grocery." This is the current site of the Victoria's Secret store.
The first sons and daughters were and remained very close through the years. I have vivid memories of our family reunions once or twice a year at our family home. You can imagine the fun we Soon cousins had playing in our yard, while our parents partied and danced, and played Mah Jong and a Chinese Domino game called "Pai Gow." And after each party at our home, the entire group would drive to Chinatown to have a wonderful Chinese meal, followed by all the young cousins excitedly going to the shops beside the Chinese restaurant to buy little bags of Chinese ginger, preserved sweet plums, and my favourite, the super salty preserved plums that made your mouth pucker.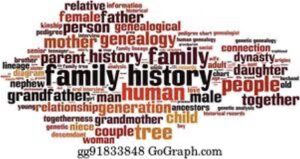 My childhood memories and love of family has resulted in a personal passion – to find out as much as I can about the Kee Soon family's history to preserve for following generations.
Also, I wanted my own children and grandchildren to understand their Chinese heritage, and for them to have the connections to family that I have always felt.
After retirement, I embarked on a journey of discovery, using tools that anyone now can utilize.
My thirst for documentation has led me to find the records of my grandparents coming to Canada, birth and death records, marriage records, and newspaper articles about individual family members.
I established an "I am a Soon Too!" Facebook group. My father was one who always brought the family together, and in forming a group, I felt I could bring our much larger extended family together as well.  We currently have 81 relatives connected.  In order to be in the group, one must be directly related to Kee Soon, and I am the administrator of the group, along with another cousin.  Each time I find a new bit of information I share it with our group, and have files attached to the private group so that documentation can be read and shared.
Recently I discovered by searching early Vancouver city directories for relatives I could see where the family lived and moved.  Some of the houses are still there, and images of them can be found online.  My eldest uncle was a dentist and died in the Second World War in Hong Kong. By searching an early Vancouver Directory, I found out that his dental practise was located in Chinatown, in the Bank of Commerce building at 501 Main Street.  I have personally passed that building so many times in my life, unknowing that in some small way I was connected to it.
Younger generations of Soons may not have known that one of my uncles was a soccer star! In 1936, the Chinese Boys Soccer club won the prestigious Mainland Cup, and my uncle Jack Soon scored the winning goal! Apparently, there were great celebrations in Chinatown. I found newspaper records and articles of the celebrated event.
Louis "Satchmo" Armstrong came to our family home in 1962 when I was in grade five.  An aunt in San Francisco was married to Kee Joon who had a restaurant that Mr. Armstrong often frequented, and my aunt recommended that he look up my father Henry. The event had been noted in a column by Jack Wasserman in the Vancouver Sun, and I was delighted to recently find the article through my research to share the column with our family.
You might be interested in searching your roots and connections as well!
Where do you begin?  The Vancouver Public Library (vpl.ca) allows anyone within the InterLINK library system to have a VPL Library card, which you can use to access a large array of online resources.
If you live in any of the following areas, you can apply for a VPL library card and use the library and its resources, both online and within a branch. Here is a list of each Library system:
1) Bowen Island; 2) Burnaby  3) Coquitlam  4) Fraser Valley  5) Gibsons and District 6) Lillooet Area  7) New Westminster  8) North Vancouver City 9) North Vancouver District  10) Pemberton and District  11) Port Moody 12) Richmond  13) Sechelt  14) Squamish  15) Surrey  16) Vancouver 17) West Vancouver  18) Whistler
Once you have a Vancouver Public Library card, you have instant access to a wealth of Digital resources! Here are just some of the resources for discovering information:
Ancestry Library Edition,
BC City Directories, (where you can locate where people lived by street address or name, from 1860 to 1955)
BC Historical Newspapers,
Historical photographs (where I found an image of our family from around 1936),
Newspaper collections (Where you can search family members by name to see if there are any mention of their name).
As well as these resources, you can consult other digital resources for your pleasure! You can also find records of marriages, births, baptisms and deaths through a genealogy search using http://search-collections.royalbcmuseum.bc.ca/Genealogy .
Often ancestry.com has free trials, and you can search records there as well.
Happy searching!
---
Exploring During COVID Times by Joy Ruffeski
For as long as I can remember I've loved to explore new places. With COVID and travel restrictions I've had to rethink how I can still pursue my passion safely. As I love to be outdoors, whether it be for a leisurely walk or a vigorous hike, I discovered a wonderful app that opened up new places to explore right within my own locale.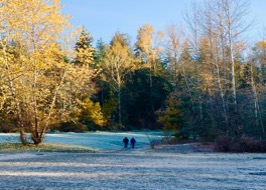 When at home we tend to get in a rut and go to the same old, same old places. However, there are a myriad of places within your own area that I'm sure you don't even know about – I certainly didn't! You can easily follow Dr. Bonnie Henry's guidelines and still explore!
Check out the free app available for your smart phone or tablet – AllTrails.
This app contains thousands of walks from those in your local area to ones you can do when we finally can travel safely worldwide. All you have to do is type in your location and it will give numerous suggestions with ratings as to difficulty, length, elevation gain, best suited for, attractions, suitability, route type, and trail traffic. You can add filters for such things as dog, stroller, wheelchair friendly and surface of the trail. It gives maps of the trails and if you don't mind using data on your phone, you can even track your progress on the trail as you walk. If you are a photographer like I am, you can upload photos of your walk or just enjoy photos from others as these, too, are available.
Amazing app! I discovered there are nearly 500 trails in my area alone. I'm good for another year of exploring even if I can't travel!
---
CONTACT INFORMATION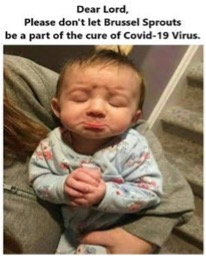 Please continue to update changes in email and mailing addresses by contacting: info@bcrpvpa.ca
Upcoming General Meetings:
Tuesday, March 30
Wednesday, May 12 (AGM)
---
2020 – 2021 BCRPVPA EXECUTIVE
President: Christine Johnson
Vice-President: Gerald Soon
Past President: Ted St. Pierre
Treasurer: Lanny Young
Secretary: Celina Mau
Benefits/Affinity + Pension: Marsha Arnold & Allan Buggie
Communications + Newsletter Editor: Celina Mau 2020 & Ted St. Pierre 2021
Membership + Sunshine: Bonnie Deren
Newsletter mail out: Eileen Phillips & Vivian Rygnestad
Speakers: Eileen Phillips
Scholarships: Jeff Larcombe, Allan Buggie, Christine Johnson, & Gerald Soon
Technology & Website: Ted St. Pierre
February Newsletter Editor: Ted St. Pierre
Members At Large: Looking Forward: Joy Ruffeski, Vivian Rygnestad.
Survey: Joy Ruffeski, Vivian Rygnestad