Inside this issue:
President's Message
BCRPVPA Letter of Support
Associate Membership
Membership Information Update
In Memory of Gordon Moffat and Reni Masi
Charting new directions: BCRPVPA Survey Results
Parent on call during a Pandemic
2020-2021 Meeting Dates & Time
Summary Reports of October 15, 2020 Speakers' Programme from MEDOC/Johnson and HearingLife
Teachers' Pension Report
Scholarship Committee Report 2020-2021
Recruitment of BCRPVPA Newsletter, Guest Editor
Items of Interest
In Flanders Fields
---
MEMBERSHIP INFORMATION UPDATE
Have you moved recently? Have you acquired a new active email address?
Please send it to info@bcrpvpa.ca for database update. Thank you!
---
President's Message by Christine Johnson
Work in the garden; move paintings; take down shelves; paint walls; bake cookies and muffins; enroll in Webinars; register in online courses; "attend" plays and musicals; go online to various Literary Festivals, find exciting ways to cook Tofu, and partake of red wine. – just some of the activities which have kept me busy (and sane) during these strange times. I can't say "unprecedented". The Spanish Flu (which didn't even start in Spain) killed fifty million people worldwide. One of the novels which I read, Hamnet and Judith by Maggie O'Farrell, is a novel based on fact about Shakespeare and his Family and takes place during the Great Plague. Need recommendations for books? I could give you a l—o—n—g list.
Family and Friends are the most important people in my life and I have often said "I love you" in sign language to my Grandsons who are both in High School in North Vancouver. I can't see them regularly now and the turn in weather has put an end to the picnics with friends. Thank Goodness for Zoom – and texting, not to mention the telephone. One thing that hasn't changed is how important it is to care for others. Having pets sure helps too and my four-legged alarm clock prides herself on waking me up each morning at 5.30. assisted by her two friends who wait not so patiently for breakfast.
Here's a nice challenge for one or two of you. We are looking for someone who would be willing to assemble a Newsletter. The person who does it now is also our Secretary and would be happy to guide you through the process and give help (and templates) to any interested person. Naturally, you wouldn't be responsible for distribution. To make it easier for you, we're only asking you to be responsible for one issue as a kind of practice run. If interested, please contact me at info@bcrpvpa.ca.
Be Kind! Be calm! Be safe!
Christine Johnson, President
---
BCRPVPA Letter Of Support To BCRPVPA Colleagues
Throughout the summer and into school opening, our executive expressed empathy and sympathy towards our working colleagues who were charged with an insurmountable task of implementing the Stage 2 Restart Plan put forth by the Ministry of Education in collaboration with our Provincial Top Doctor, Dr. Bonnie Henry. Hence, in discussion at our September executive meeting, it was decided that our President would compose a letter of support on behalf of our association and send it to BCPVPA President, Darren Danyluk who shared it with his members through his weekly eNews. Please read the letter below written on your behalf to express our most sincere gratitude for their challenges during this unprecedented time.
---
British Columbia Retired Principals' & Vice-Principals' Association
September 2020
Dear Principals and Vice-Principals,
The number of questions which you are having to answer each day must be overwhelming.
The decision-making process and the ability to relate positively to staff, students, and parents are truly astounding. Not only do you have to consider your personal life but also that of the people in your school building. While we have all been affected in a variety of ways, the role of a School Principal and Vice-Principal is one which is very important and greatly appreciated during the current pandemic.
Please be assured that we support you in the awe-inspiring task which you are facing on a daily basis during these trying times.
Yours truly,
The Executive of the BCRPVPA on behalf of its Members
---
ARE YOU AWARE of ASSOCIATE MEMBERSHIP IN THE BCRPVPA?

Submitted by Gerald Soon, Vice-President
Upon the death of a member, spouses immediately lose benefits in extended health or dental plans. To help protect our membership, the category of "Associate Membership" was established and placed into the Constitution of the BCRPVPA.
Section 1.3 Associate Member states:
Upon the death of an Active or Honourary Life Member, the spouse shall be eligible to apply to the Executive Committee for Associate membership and on acceptance and payment of annual membership dues, shall become an Associate member of the Association entitled to all benefits but without voting rights.
It is important, to have a discussion with your life partner, to ensure they are aware of this benefit. If you have any questions regarding this, you can email me for clarification. My email is gersoon@telus.net.

. . . OF GORDON MOFFAT – END OF AN ERA
With great sadness we report to you that Gordon Moffat, the BC Principals' and Vice Principals' Association's first Executive Director, passed away in Kamloops early in the morning of October 13. He was able to spend most of his final days with his wife, Joan, and other family at his beloved Shuswap lake home.
A teacher and principal, Gordon worked throughout BC before settling to work for Kamloops School District. He retired in 1988 to take on the position of Executive Director of the fledgling BCPVPA. Gordon was instrumental in the building of the new organization representing the province's Principals and Vice Principals.
His strong advocacy and support for members led to successful court actions that established that school administrators could not arbitrarily be fired without a guarantee of a pre determined 'due process'. His innate commitment to fairness led to the successful 'Challenge of BCTF Assets' court cases, eventually resulting in a sizable settlement that funded the building of the BCPVPA headquarters on 10th Avenue. Perhaps of even greater significance was his dedication to building an organization with the core value of service to members.
He had a quick wit, an engaging personality and the ability to articulate quickly which issues were worth fighting for. His wide circle of contacts including many in leadership positions in government as well as education helped ensure that the BCPVPA was considered a major education partner even in its formative years.
Gordon was truly a seminal and pioneering influence in the birth and development of the BCPVPA. He will be greatly missed.
Nick Parker-Jervis
Following are reminiscences from Gordon's long time colleague and close friend, Dean Paravantes.
I have known Gord throughout my entire professional career. Gordon was an outstanding elementary principal in Kamloops for many years until his retirement. He was in the forefront of many innovations introduced in our district and subsequently in other areas of the province. He was, with others, instrumental in the development of the (then called) Executive Development Program that was a program for the recruitment and training of elementary administrators in our district.  This program lasted in various forms for more than forty years. But even then Gord did not restrict his efforts to Kamloops. He was in high demand around the province for professional development activities. Through this period of his career Gordon was a dedicated advocate for children and for innovation in the delivery of education service. Many people know of the many contributions he made to the educational community. But he also has left us with more. Everyone who knew Gord could tell you personal stories: they're called memories.
There have been difficult times, that's for certain. Yet as I think over the time that I have known Gordon, the meetings, the problems faced, the issues dealt with, I can't think of a time that wasn't good. I could mention the times I've seen Gordon act with conviction and courage in the face of severe opposition. I could speak of the intelligence and competency displayed as a teacher and as an administrator. But, I think that the word that sums up the memories that I have of Gord is friendship. In his career he stood in front of thousands of students, teachers and administrators. He taught them, listened to them, and watched them grow.  Over those years there has been accomplishment and frustration. There was laughter and tears. But through it all Gord was steadfast and forthright in his views. There is an old fashioned word for that – conviction. There were many occasions that individuals and groups called upon Gordon for support and he was there often at a sacrifice of his personal time and family life.
I knew Gordon in a variety of roles. I knew him as a parent with children in my school, as a colleague in the executive committee of the KPVPA, and perhaps most importantly as colleagues in the BCPVPA. It was in this capacity that I knew Gordon best. Later in his career Gordon became interested in the principals' provincial association. It was in this role that our friendship was forged, tested and proven. At the time I was chair of the BCTF Ombudsman Committee. Once Gordon phoned me for advice on an issue he was facing. As president of the provincial principals' association, he was asked for an opinion on a matter of implementation of a new course in the secondary school curriculum. Because a principal by law is responsible for the creation of a timetable, assignment of teachers, placement of pupils etc., my advice to Gordon was that yes it was reasonable to offer an opinion. Thus began the journey to the creation of an independent organization: the BCPVPA.
I mourn his lost for entirely selfish reasons. But I am ever so grateful for not only knowing him, but also being able to associate and work with him and call him 'my friend'. That gift will last forever.
Dean Paravantes
---
OBITUARY OF RENALDO (Reni) ANGELO MASI – END OF A GOOD LIFE!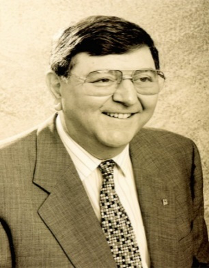 It is with great sadness to learn from the local newspaper, Surrey Now Leader, the quiet passing of Reni on October 14, 2020 under the outstanding care of the health care workers in 5 West at SMH.
Born in Nanaimo, BC, he attended Hastings Elementary and Templeton Secondary schools in East Vancouver before finishing his education in Nelson high school, now known as L.V. Rogers. He completed his degree at UBC.
Reni was well known for his athleticism, especially in baseball, basketball and lacrosse. In 1956, he began his teaching career in Surrey School District #36, and quickly gained a reputation as the top basketball coach, taking multiple Queen Elizabeth teams to the provincial tournament.
During his administrative career, Reni served many schools across the Surrey District. However, his heart would always remain closest to QE.
Beyond his education career, Reni's leadership spanned into the political arena, where he served as a MLA in Delta North in 1996. Retiring from provincial politics in the early years of 2000, he turned to civic politics and was successfully elected as Surrey School Trustees where he served for three consecutive occasions.
Reni left behind his loving wife of 51 years, Susan, with his family of three sons, three daughters-in-law, and three grandchildren, as well as his three cousins.
---
CHARTING NEW DIRECTIONS: BCRPVPA SURVEY FINDINGS
Submitted by Joy Ruffeski, Member At Large
Having a say in the direction and programs of the BCRPVPA is a necessary component of a dynamic organization. A special thank you to the many members who completed this year's survey as it gives your executive direction for the coming 1 ½ years.
General meetings through the Zoom platform offer the opportunity for all our members to attend, no matter where they reside or travel. However, 1/3 of members indicated that this format was "not for them". Even when we can meet in person, we may still be able to let you join us via Zoom.
Regarding topics for speakers at meetings, foremost was health and wellness: preventative healthcare and maintenance, physical fitness, and everything you need to know about Pharmacare/prescriptions were of particular interest. Legal topics desired included power of attorney, probate/executor duties, and estate planning. In the area of hobbies, gardening (various formats), wine and spirits, and cooking tips were noted. Many individuals wanted information regarding river cruising and home exchanges as well as touring in BC. Of lesser interest were volunteer opportunities – obviously our members continue to keep themselves busy helping others well into their retirement.
With respect to our newsletter, a varied offering was appreciated. Our website has links in many areas and we encourage individuals to check it out at www.bcrpvpa.ca as many members were not aware of the information it contains. Included on the website are the many Affinity benefits available to BCRPVPA members (in addition to the well-known ones of extended health, travel insurance, and dental coverage).
---
PARENT ON CALL DURING A PANDEMIC
Written by Gerald Soon
I have to admit that when schools started up again this Fall, there was a sense of relief that I was retired. Yet, part of me yearned for the energy of startup, the freshness of a new school year, and all the excitement that school opening represented in my memory.
I thought of our working colleagues, and all they had to do to adjust to the new abnormal, and the flexibility that they had to have!
Then the reality of the stresses everyone was experiencing involved hit home.  Our grandchildren nearby were going to have a blended experience. Far different from their Swedish cousins who entered school as if it were an ordinary year.  The blend involves online learning with parent involvement, with the possibility of afternoon cohort meetings – first one time a week, then twice, then three times, leading up to a January full in class experience.
It all sounded fine, until our daughter got the message that her three children (four if you include the youngest to be registered in Strongstart) would EACH be at different school settings!  I understand the difficulties of staffing, and the challenges, especially when French Immersion is involved. However still not knowing who your child's teacher is going to be yet when regular school has been happening for two weeks is stressful.  Add to the mix the need for computer technology for each child, which needs to be placed in different areas of the home so that each child could focus on his/her own lesson.  Then, there is the need for Wi-Fi strength in the home so that the devices would work well. We experienced freezing computers, and halting connections.
A snapshot of one day: Today, our daughter had to get one child to an emergency medical appointment, and so we grandparents were needed. We were up at bat! Parent on call here I come!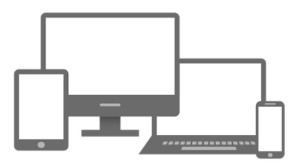 We arranged that my wife would look after the youngest in our home, while I went to help with the primary child and the intermediate child. The Intermediate child's session began well. He had my iPad and Google Teams was working well for him. Great… my focus would be on the primary child, who was working on his parents' computer…. which wasn't connecting to the class meeting.
I can do this… I kept thinking… I am a problem solver. I thought… Out came my iPhone, and I managed to sign into the program and have him join the class meeting. Sitting near him, I could see some other members of his class, and their teacher giving the lesson.
With thirty-four years of experience, I had never experienced what immediate distance online teaching would be like. The classroom teacher interacted with each child first, had an online movement break, and then it was time for their teacher-librarian to have her time with the children before recess and the next session. Grandfather's lack of experience began to show, and sadly it wasn't till later that we were able to connect to hear the last set of instructions from the teacher-librarian.
After recess, math was a go! The teacher skillfully had her students move through a set of directions, and I realized how different a classroom this was.  As a teacher, I was used to having children hold their hand up, and I could see who was attentive; who needed a gentle question to pull them back into the lesson; and knew ways to gain everyone's attention.  In this class, one child kept blurting out questions for all to hear, (the teacher wasn't sure who had asked,) and I was fully aware of children who clearly loved to jiggle and wiggle.  The teacher did have the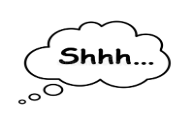 ability to correct the students who were sending messages to each other online (a far cry from watching and listening for the "Shhhh, pass this note ahead!" days of my dinosaur teaching years!) We managed to work through the class however, and the cool sweat on my brow soon evaporated!
I have gained much from just one day helping. I admire the stamina of all those involved, and realize anew the stress that all the parents and teachers are experiencing in trying to educate children online during this pandemic.
---
ANNOUNCING 2020-2021 GENERAL MEETING DATES & TIME
(start time 9:45 a.m.) via Zoom

• Wednesday, January 20, 2021
• Tuesday, March 30, 2021
• Wednesday, May 12, 2021(AGM)
---
THURSDAY, OCTOBER 15 GENERAL MEETING SPEAKERS' PROGRAM
1) Travel Insurance Presentation by Lisa Hansen and Mark Costales, Johnson's Inc. Submitted by Eileen Phillips, Speakers
We were pleased to have Lisa and Mark join us via ZOOM for our General Meeting. Like many others at this time, they were working from their homes. Over the years, whenever we have asked Lisa or Mark to speak to us on an issue, they readily and positively reply. We appreciate our relationship with them. Some points covered in the talk were:
Prestige and Medoc have not collected monthly fees for service for the past 4 months. This has been in recognition of the impact of COVID-19 on travel. Fees will resume in January, 2021. Look for your renewal packages coming soon.
Things are changing and from July 2020 onwards it has been important for travel insurance subscribers to educate themselves regarding policy wording changes. More than ever, it is important to read information regarding insurance offers carefully,
For example, various vouchers and credits have been offered by travel organizations, airlines, and hotels. It is important to know that these offers are seen as compensation and therefore are not covered by insurance.
Travel surveys suggest that people are now more interested in travel within Canada. Travel companies, such as Trip Merchant, are paying attention to such data and are creating packages to provide Canadian travel/vacation options.
There has been some interest in CFAR (cancel for any reason) insurance. These types of insurance offerings need careful scrutiny and are extremely expensive.
Some travel packages offer COVID coverage as part of the ticket. Be aware that such offers often do not fully cover all medical expenses. For example, COVID-related medical expenses in the USA can easily exceed a million dollars, far higher than such plans cover. Once again, we are urged to read such offers carefully.
In September, 2021, Johnson's Inc, will be launching a new 'up to 93 days' travel insurance option. Many snowbirds have been requesting this extension.
The power point of this presentation is available on our website bcrpvpa.ca.  (Go to the header Membership. Under that see Member Benefits and scroll down to Coordination of Health Benefits.  Click on the bullet "Review of current insurance and travel issues – Oct 2020").
2) "Your Hearing Health Matters" presented by Laurie Van Wyk Submitted by Marsha Arnold, Affinity & Benefits
What happens when our hearing declines? Once our hearing declines, our overall wellbeing can decline with it. Researchers have linked impaired hearing to social withdrawal, cognitive decline, and depression. Fortunately, hearing treatment, like hearing aids, can help mitigate these negative effects. It is important to get your hearing tested to determine if hearing treatment could benefit you.
HearingLife recognizes the importance of hearing health and the impact it has on your life. That is why HearingLife has partnered with BCRPVPA – to provide quality, dependable hearing healthcare to all BCRPVPA Members.  As a member of BCRPVPA, you are eligible for the following benefits:
10% stackable discount for members and immediate family members
10% off Assistive Listening Devices and accessories
50 AIR MILES® Reward Miles with first completed hearing test
Up to 2000 Miles with hearing aid purchase
Plus, as a new BCRPVPA partner, HearingLife is extending a discount worth 25% off the purchase of advanced and premium hearing aids, which come with 3 years warranty and complimentary batteries. It can be combined with your 10% off BCRPVPA Member discount for extra savings!
Book a free, no obligation hearing test with one of HearingLife's highly trained hearing professionals at 1-888-255-1742 or by visiting https://hearinglifeadvantage.ca/bcrpvpa/ema-fht1-bcrpvpa
---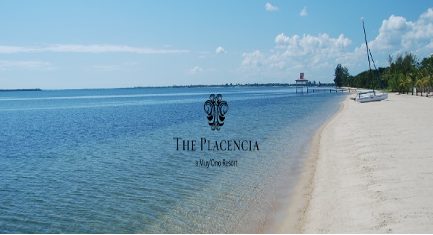 WIN A 7-NIGHT BEACH GETAWAY IN PLACENCIA, BELIZE WITH TRIP MERCHANT!
Trip Merchant provides BCRPVPA members with a travel options with exclusive travel savings and additional benefits, such as their Loyalty Program!
You better Belize-it! Belize is growing in popularity and has opened it doors for tourism once again (with certain protocols of course)! The culture, Mayan ruins, the beaches, the islands, the biodiversity, the jungle landscape – there are many reasons why you would want to travel to this beautiful destination.
Trip Merchant has partnered with Muy'Ono Resorts and The Placencia Resort in Belize to provide you with the opportunity to win a 7-Night Beach Getaway in Placencia, Belize! For more information on about The Placencia Resort click this link -> The Placencia Resort in Belize
This Belize contest begins November 1st and closes on January 31st, 2021.  In order to enter the contest, you must be a BCRPVPA member and a BCRPVPA/Trip Merchant Travel Newsletter Subscriber.  Visit the contest page below to enter, including where to sign up for the travel newsletter.  Click this link -> Belize Contest
Interested in staying at this resort? Trip Merchant has negotiated a 15% savings for member discounts.   How do you book? It's simple – visit The Placencia Resort in Belize  and under the section "Booking with The Placencia Resort" you will see the button, "BOOK NOW". After clicking on this you will be directed to the booking system to choose your future dates.
For more information, visit your BCRPVPA/Trip Merchant travel site today at bcrpvpa.tripmerchant.ca (Password for Access: BCRPVPATM18) or contact Trip Merchant at info@tripmerchant.com / 1-800-481-9739 ext 0.
---
TEACHERS' PENSION REPORT – HEALTHY AND SUSTAINABLE

Presented by Gerry Tiede and Submitted by Marsha Arnold
COVID-19 UPDATE – The annual Teachers' Pension report that was posted in August of 2020 reflects 2019. "Since then, the COVID-19 pandemic has adversely affected financial markets around the world.  BC Investment Management Corporation (BCI, our investment management agent) had anticipated a correction in the rising financial market for some time and, as a result, the pension fund's investments were adjusted to reduce risk.  The Teachers' Pension Plan is healthy and sustainable.  Their long-term view ensures the security of the basic lifetime pension for every member, from long-time retirees to newly contributing active members."  For information on the topic, members are encouraged to visit our BC Pension website, https://tpp.pensionsbc.ca/documents/.
While our cost of living adjustment will be minimal this year, our BC defined benefit pension has continued to provide a yearly cost of living adjustment that other provinces have not.  This adjustment is based on the cost of living index which is presently 0.1.  Our defined pension has always been free from political interference, but our pension trustees and BCTF, BCRTA, BCPVPA and BCRPVPA are remaining vigilant.  Recent political pension tinkering in Alberta and New Brunswick are concerning.
---
BCRPVPA SCHOLARSHIP/BURSARY COMMITTEE REPORT
Submitted by Jeff Larcombe
The BCRPVPA Scholarship/Bursary Committee was established quite some years ago when a couple of scholarships, each worth $500, were awarded to graduating students.
Over the years we have tried to direct awards to students who not only achieved a high academic standing, but who also demonstrated excellent service both in their school and community. Often such students also achieve very well in sports or music activities. The awards from the BCRPVPA are also available to students who may choose to enter the trades rather than attending university. In awarding the scholarships/bursaries, the committee is also very aware of considering any students whose family is financially challenged.
In recent years we saw the number of annual scholarships/bursaries awarded increased "up to 5 annually", and have also seen the amount awarded to students increased to $1000.
The committee has been very pleased to see the number of students applying for scholarships/bursaries increase year over year. Last year we received a record 35 applications, and it was extremely difficult to choose the most deserving students, knowing that so many of them were of such a high standard. In recognizing this, a motion was passed at the last General Meeting of the BCRPVPA, to request an increase of scholarships/bursaries that may be awarded "up to 7". This request was accepted and passed by the membership.
This October the Scholarship/Bursary Committee met and considered 24 applications. COVID-19 was certainly a factor in receiving a reduced number of applications this year. However, the calibre of the applications was extremely high, and our committee had no difficulty in deciding to award all 7 of the available scholarships/bursaries. It was very gratifying indeed this year to note the wide geographic diversity in applications from the Lower Mainland to Nakusp, Squamish and Penticton. The word has certainly reached all corners of our Province!
The seven BCRPVPA scholarships awarded this year went to 5 females and 2 males.
Here are some comments received from our recently successful applicants:- "I am extremely honoured to be one of the recipients of the British Columbia Retired Principals' Association 2020 Scholarships! Thank you so much for your incredible support during these rough and uncertain times. Your generosity is greatly appreciated and I will continue to stay committed to achieving academic excellence and supporting the community in years to come."
"Thank you so much. I am honoured to receive this scholarship and am excited to be featured in the newsletter."
"Thank you so much for this message. I am incredibly honoured to have been chosen as a recipient of your scholarship! Please accept and extend my greatest thanks to everyone at the BCRPVPA who made this possible. I cannot be more grateful for this opportunity."
"Thank you so much for the opportunity to receive this scholarship. I would love to send a Thank You letter to the committee who took the time to review my application and funders! Is there an email address that I can send the letter to? I'd also love to receive a copy of the next Newsletter if possible! Thank you again!"
It is so very rewarding to sit as a member of the Scholarship Committee, along with Christine Johnson, Gerald Soon and Allan Buggie!
Respectfully submitted, Jeff Larcombe
---
A Short Biography of Our 8 Scholarship Recipients
Recipient # 1 – JON GILL
The BCRPVPA is pleased to have selected Jon Gill as a recipient of this year's BCRPVPA Scholarship/Bursary Awards.
Jon was a student at Howe Sound Secondary, in School District No. 48 (Sea to Sky).
Jon is clearly a leader who has striven to develop his leadership skills by being involved in the planning, organizing, and executing school and community experiences during the time he has been in high school.
He was the President of Howe Sound Secondary's Interact Club. This club purpose is to make a difference in the community and the world, raising funds for the poor and destitute in developing nations.  Jon was chosen "Interactor of the Year" in 2018 and 2019.  Jon was on the Howe Sound Secondary Students Council as co-Prime Minister, and also served as the Howe Sound Secondary representative on the District Student Council. Jon was voted Valedictorian of the 2020 Graduation class by his peers. He was a Student Ambassador for the SD48 International Education Program, welcoming international students.
In the community, John was the Director of Youth on the Squamish Arts Council Board of Directors. He was the Chair of the Youth Committee. Jon assisted with the setting up and disassembling tasks for concerts and events. In 2019, Jon was recognized as the "Rising Star" by the Squamish Chamber of Commerce.
In recommending Jon, his principal, Nick Pascuzzi, notes: "I would say that in my 35 years in the education system Jon is without doubt one the most community oriented students I have had the pleasure of knowing." Alaine Brawley, Howe Sound Performing Arts Association Treasurer wrote: "His is both wide-eyed, and analytical with an appetite for learning that is contagious… his imprint will be global and lasting." She found Jon's optimism most compelling. To quote Jon, on whether he can achieve the seemingly impossible:"Yes, I can. I've done it before."
Jon would like to have an international career, perhaps in diplomacy. He is studying at the UBC Sciences Po Dual Degree Program at the Europe-Asia Campus of Sciences Po College in Le Havre, France and the University of BC in Vancouver.
The BCRPVPA is proud to assist Jon in his pursuit of his goals. Congratulations!
Recipient #2 –  MEGAN FILSINGER
The BCRPVPA is pleased to have selected Megan Filsinger as a recipient of this year's BCRPVPA Scholarship/Bursary Awards.
Megan was a student at Elgin Park Secondary in S.D. 36 (Surrey). She was recognized as a valuable team member on the organizing committee for the youth initiative: CYCLE4ER 2019. Megan's service and leadership were exemplary, and the school raised $72,000 for the Peach Arch Hospital's Emergency Room.  In supporting her application for our scholarship/bursary, her teacher sponsor, Sue Janzen noted "her compassionate heart, her drive and her persistence to be a change maker in the lives of others" strongly led her to write a letter of support. On Megan's involvement as a leader Ms Janzen further described that Megan's "ability to inspire young people in her group made her one of the strongest and most dependable leaders … Her CAN DO attitude was contagious and inspirational. Megan and her team were nominated at the National Giving Hearts Awards for OUTSTANDING YOUTH PHILANTHROPISTS as well as were awarded OUTSTANDING COMMUNITY CHAMPIONS by the Peace Arch Hospital Foundation."
The list of activities, that Megan was involved in with the EPS Activists (students working on initiatives in the school/community), was impressive: Angel Tree, which supported over 150 women and children at a shelter, Hallowe'en for Hunger, which raised food and donations for the local Food Bank, and Laps for Learning, a school campaign with Semiahmoo Secondary and Earl Marriott Secondary that raised funds that enabled five youths in Kenya to attend school for a year.
Megan completed a co-op work placement with Gordon Hogg who at the time was MP for South Surrey-White Rock. Mr. Hogg noted that Megan "distinguished herself with her calm, engaging demeanour and confident presentation. Her ability to meet people and engage is intrinsic to her… She left an indelible impression that bodes well for all her future endeavours."
With her academic success, Megan was accepted to UBC's Sauder School of Business. She plans to work in marketing, ideally in an organization with a goal on sustainability.
The BCRPVPA is proud to support Megan and pleased to award her one of their Scholarship/Bursaries. Congratulations!
Recipient #3 – ELIJAH GRANT
The BCRPVPA is pleased to have selected Elijah Grant as a recipient of this year's BCRPVPA Scholarship/Bursary Awards.
Eli was a student at Penticton Secondary School, in School District No. 67 (Okanagan-Skaha).
Well rounded, Eli has been involved in various activities in sport and music, as well as being an outstanding scholar. His hope for the future. was to be able to make a positive impact on his community or even the world and improve the lives of others in his chosen career.
Eli's Vice-Principal, Bo Boxall described him as: "One of the best students, athletes and citizens that our school has had the pleasure of working with. Without a doubt, Eli is one of the most well-rounded students that has walked through our halls." It is clear that Eli was thought highly of by both staff and students alike. His teachers admired him for his natural curiosity, and for his recognition that collaboration with his peers not only improved his own understanding, but theirs as well. Even in the area of sports, Eli was noted for helping his teammates and younger athletes to improve their skills. In team sports he connected with all members of his team.
Eli was a part of the Pen High Astronomy Club, and he helped to identify objects within the Trans-Neptunian Kuiper belt.  NASA is using the data to enhance understanding of the area.
As well as his academic studies, which included four Advanced Placement courses, Eli was involved with the school's extracurricular Jazz band.
Wendell Shuster, Senior Tour Guide and Enquiries Officer for the Dominion Radio Astrophysical Observatory wrote highly of Eli, noting that he and his hiring staff were immediately impressed with his science knowledge, bilingual abilities, ambitions and personal competencies. Mr. Shuster praised Eli's ability to communicate well with the public and particularly engage youth with astronomy. He further wrote, "His articulation of how our radio astronomy programme benefits Canadian society is outstanding."
It is clear that Eli's ability to assist other team members and classmates in school was an asset at the observatory as well. Mr. Shuster noted that Eli assisted two new team members to help them become better acquainted with their roles. Eli was able to quickly adapt to a virtual outreach environment due to the pandemic, and the observatory staff will use this content in the future. Eli was someone who "Consistently went above and beyond to help when it was necessary."
Eli is currently enrolled in the University of Victoria, pursuing an Engineering degree, with the view of possibly pursuing aerospace engineering.
The BCRPVPA is proud to be supportive of Elijah's journey. Congratulations!
Recipient #4 – Makayla Teindl
"Makayla has always awed me with her level of organization and responsibility." These words by her Principal describe Makayla well, as do these words, "It has often been said that those who can do, and those who can do more choose to volunteer. Makayla embodies this statement." She was elected First Ambassador of the Arrow Lakes Program; ran a free after-school dance program for young children; helped out in the Elementary School; coached soccer; and was involved in many community and school events, including being grad president, valedictorian, and Senior Citizen of the Year. An elementary school teacher in the class where Makayla has helped noted that 'Many young children look up to her and love being in her presence." Young children certainly know a thing or two. "Wherever her journey takes her in the road ahead, the future will be bright to have sparkle in it." Makayla plans to become an Elementary School Teacher. We wish her well in her university studies and are proud to award her a BCRPVPA scholarship.
Recipient #5 – Rita Jin
The Principal of Rita's school describes her as "a responsible, caring, reflective and resilient person." He also describes her as "well-rounded, thoughtful, and engaging." The Scholarship Committee totally concurs. Rita has been involved in Student Council, the Green Team, the Science Club, and the Free the Children Club. She was Captain of the Community Connectors (a youth leadership group) of her city and led volunteers in organizing a number of engaging events. She was the leader of many youth programs, such as the Royal Canadian Air Cadets where she taught young cadets about music, aviation, drill, effective speaking, and first aid. She was even selected to attend the Glider Pilot Scholarship Course and learned how to pilot a glider.
In addition to her many school and community activities, Rita maintained an "A" average in her courses and was in the rigorous and challenging International Baccalaureate Diploma Program. She was awarded the Duke of Edinburgh's International Silver Award and is now the winner of a BCRPVPA scholarship to help her in her pursuit of innovations in the areas of environmental sustainability and behavioural science at UBC.
Recipient #6 – Christina L.
Despite numerous personal hardships, Christina has demonstrated "a deep desire to make a difference in both her school and the community at large". The last words are by one of Christina's teachers. This student has been directly involved in activities in support of BC Children's Hospital, Peer Tutoring, Social Activism, including helping reconnect homeless people of the Downtown Eastside with their families, and many other school and community activities.
Another teacher wrote that "Christina is one of the top students I have had the pleasure to work with in my twenty-five-year teaching career. I would place her in the top 1% of students I have ever taught, especially due to her strengths in academics, leadership, creativity, and teamwork." Christina managed to maintain a GPA of 99% while putting others ahead of herself. She also participated in athletics at both the district and provincial levels and performed in various piano recitals.
Christina is now studying at SFU in pursuit of a career in healthcare. Having a close family member who is severely hard-of-hearing, Christina is certainly the worthy recipient of the Hearing Life $2500 scholarship.
Recipient #7 – Arshdeep Waring
Arshdeep's diverse volunteer and leadership experiences have allowed her to develop a strong set of skills and work ethic.  She has played on the basketball team, and participated on the yearbook committee, the leadership class and grad council.  Arshdeep has also been a peer tutor for younger students.
Not only has Arshdeep competed in her senior year at a provincial level for track and field and cross-country, but she has broken many of her school's records.
Arshdeep has taken on lead initiatives such as partnering with the Love Letters for Literacy Campaign to help promote literacy in youth, working at the local Food Bank and creating care packages.  She has also been a peer volunteer at Canuck Place Children's Hospice and been an assistant team leader for the volunteer program at the Abbotsford Regional Hospital where she visited with patients and helped train new volunteers.  Arshdeep has also been a recreational volunteer at the Menno Place Hospital and helped run an after school tutoring program for children called Growing.
Academic excellence has been a high priority for Arshdeep.  In her grade 12 year she took multiple Advanced Placement courses to challenge herself and further prepare for her university career.  For the past three years, Arshdeep has been on the Principal's List for displaying excellence in all subjects and finishing with a final grade of over 90% in all classes.
Arshdeep has recently begun a Bachelor of Science with a major in Biology.  Her long-term goal is to attend medical school and pursue a career in Paediatrics.
Arshdeep has proven to be a hardworking and determined young woman, and we wish her the very best in all her future endeavours!
Recipient #8 – Emily Su
Throughout her High School years Emily took part in a multitude of clubs and held leadership positions as captain of the Ultimate Team and President of Youth in Action.  This Club promotes volunteerism with a team of over 60 students who continued to raise money for local charities such as BC Children's Hospital, Habitat for Humanity and Covenant house.
Out of her passion for music, Emily founded a club in 2018 called Songs for Seniors.  Once a month she brought together student musicians to play live music at a local Seniors home.
Emily's school principal wrote: "Emily is an extremely well rounded and accomplished student.  She plays in the jazz band and sings in the choir, is an accomplished athlete in karate, ultimate and basketball and has a keen interest in business."
In karate, Emily earned her black belt and competed in Provincial competitions.  In addition, she has taught as a volunteer instructor at Burnaby Mountain Karate.  Emily has taught and guided up to 40 students ages 7 to 18 at once.
Emily's principal described her as an "articulate, extremely hard working and talented young woman."  Further she explained that "Emily's involvement in sports, volunteer activities and other school extra-curricular is truly exceptional, yet she remained an honour roll student each term."
"I do not hesitate in giving her my highest recommendation for this scholarship," she stated.  Emily is presently enrolled at Simon Fraser University to earn a Bachelor of Business Administration degree. We wish Emily continued success in all she pursues!!
---

SEEKING A GUEST EDITOR FOR OUR ASSOCIATION NEWSLETTER, ONE ISSUE AT A TIME . . .
Looking for something to do during this pandemic? Have a few hours to spare for our association? Communication through e-Members' Update and Newsletter are KEY to keeping our members connected with one another and within our association. Please consider joining us as a one-issue Guest Editor. Templates will be provided by our current editor, Celina Mau and she will share a few practical tips to help compile the newsletter in a time saving manner. Guest Editor will NOT be responsible for printing nor distribution of the newsletter. If interested, please contact our BCRPVPA President, Christine Johnson at info@bcrpvpa.ca. Thank you!
---
ITEMS OF INTEREST submitted by Marsha Arnold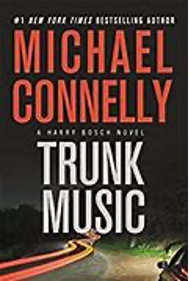 Michael Connelly and Ian Rankin, Mon, Nov 16, 2020, free online event
For anyone who is a fan of Ian Rankin and Michael Connelly books there is going to be a free online event featuring both authors to be held at 11:30pm PST (7:30pm GMT) on Monday, November 16th.  You just need to register with your name and email address, and you will be sent an email confirming.
https://www.eventbrite.co.uk/e/bloody-scotland-presents-michael-connelly-and-ian-rankin-tickets-124683418461
---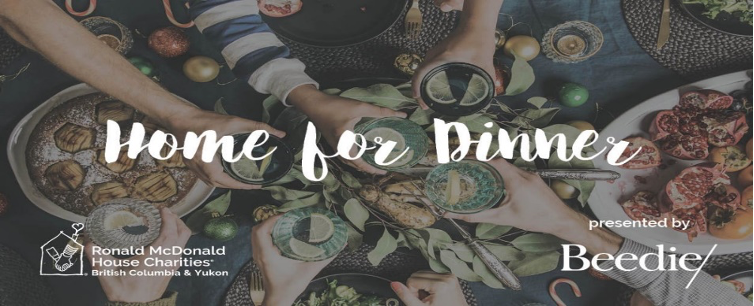 Sharing a meal with loved ones is always a special occasion and it is even more special when it raises funds to support families staying at Ronald McDonald House BC & Yukon. Instead of bringing something for dinner, have your guests donate to RMH BC, so families with sick children can continue to share meals and moments together while they heal.
On now until December Details at RMHbc.ca/home-for-dinner/

Alternative Creations Studio, located in East Vancouver, is a collective that supports artists with developmental disabilities. Our studio provides the opportunity for artists to hone their skills, working both figuratively and abstractly and sometimes the space in between.  Since 2013, our focus has been to enrich the lives of our artists, their families, and the broader community. We pride ourselves on collaborating in like-minded initiatives, sharing studio space, and connecting with the wider public by hosting community workshops and other events.   https://alternativesart.ca/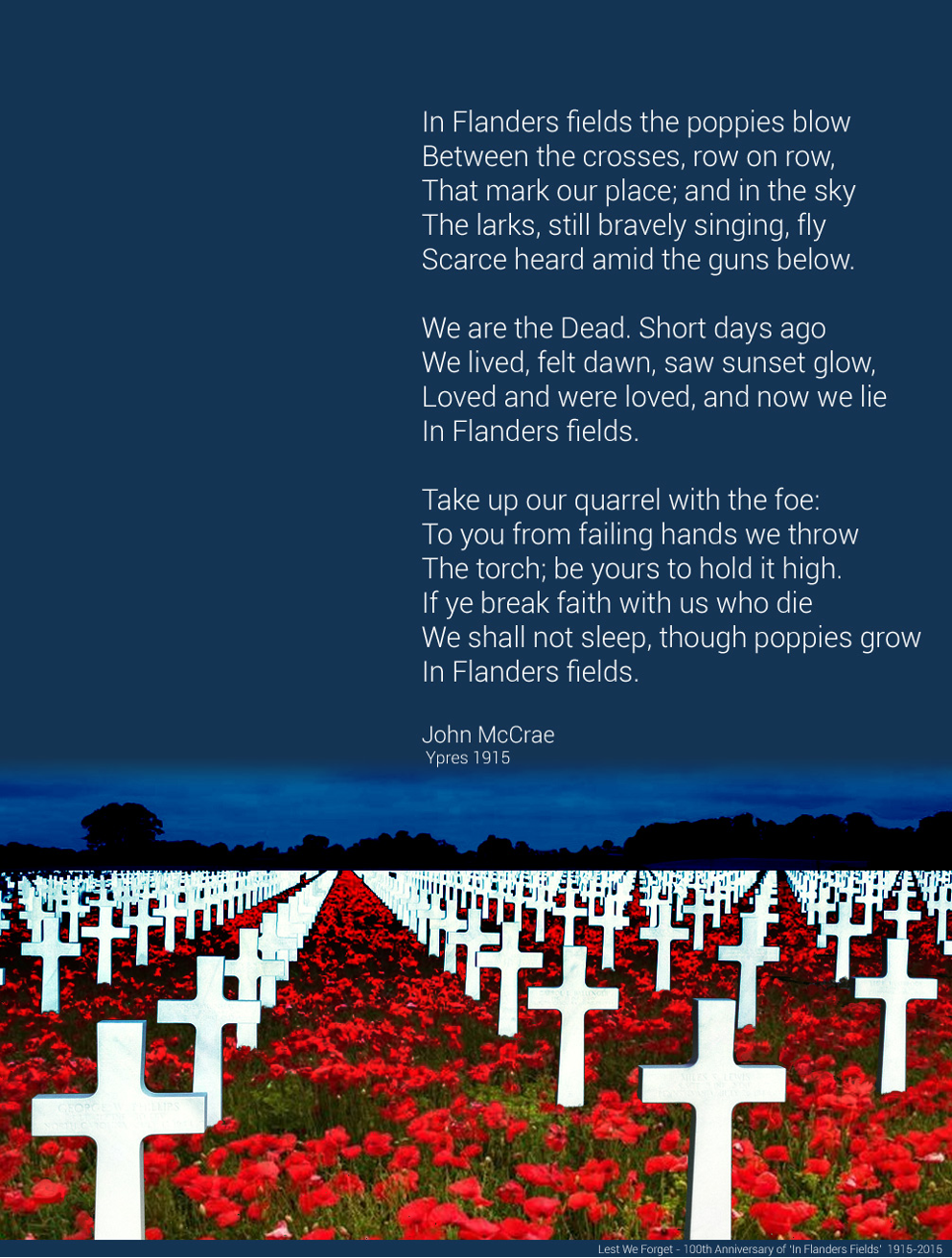 2020 – 2021 BCRPVPA EXECUTIVE
President: Christine Johnson
Vice-President: Gerald Soon
Past President: Ted St. Pierre
Treasurer: Lanny Young
Secretary: Celina Mau
Benefits/Affinity + Pension: Marsha Arnold & Allan Buggie
Communications + Newsletter Editor: Celina Mau
Membership + Sunshine: Bonnie Deren
Newsletter mail out: Eileen Phillips & Vivian Rygnestad
Speakers: Eileen Phillips
Scholarships: Jeff Larcombe, Allan Buggie, Christine Johnson, & Gerald Soon
Technology: Ted St. Pierre
Members At Large: Looking Forward: Joy Ruffeski, Vivian Rygnestad; Survey: Joy Ruffeski