Volunteering Opportunities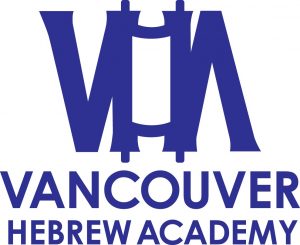 Vancouver Hebrew Academy-Principal of General Studies
Abstract:
Vancouver Hebrew Academy is a Preschool-Grade 7 Jewish Day School located in Vancouver, BC. We are an accredited Group 1 Independent School. Currently enrolling over 100 students, VHA boasts a top-ranked General Studies program, offered along-side a full Judaic Studies curriculum. Our families enjoy small class sizes and a warm family atmosphere. More information about our school and our programs can be found on our website (www.vhebrewacademy.com).
The Principal of General Studies reports directly to the Head of School and is responsible for the implementation and quality of the BC Ministry curriculum. Specific responsibilities are as follows:
§  Grade-level assessment to assess program effectiveness
§  Supervise instruction
§  Select and order supplies, textbooks
§  Supervise professional development (group and individual)
§  Supervise curriculum
§  Hire and evaluate teachers (in consultation with admin team)
§  Mentor new or struggling teachers, identify teachers with excellent practices toshare
§  Ensure compliance with Ministry of Education reporting and requirements for K-7
§  EnsurecompliancewithMinistryofChildren&FamilyDevelopmentreportingandrequirements for Preschool
§  The Principal shall have a car available during school hours and as needed in thefunction of his/her duties Learning assistance/special education
§  Liaise with Ministry of Education around funding for students with diverse needs
§  Support Staff Management [Hiring (with team), scheduling, training, liaise betweenstaff and teachers]
§  Teacher training and support in learning assistance/special education
§  Assessment of individual students and tracking of each student's progress
§  Communication with parents about individual students
§  Social skills, study and time management skills
§  Positive behavior management, disciplineQualifications
The successful candidate will have:
Excellent written and verbal communication skills
A Professional Teaching Certificate issued by the Teacher Regulation Branch of BC
A minimum of 5 years of classroom teaching experience at the Elementary level
A minimum of 2 years of leadership/administrative experience
At minimum, a Masters level degree in a relevant disciplinePlease forward a cover letter and Resume to Attention: Rabbi Don Pacht, Head of School via email to office@vhebrewacademy.com.
We thank all applicants for their interest; however, only those shortlisted for an interview will be contacted.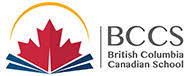 British Columbia Canadian International School (BCCIS)
The British Columbia Canadian International School (BCCIS) is a B.C. Offshore School that is accredited by the B.C. Ministry of Education.  B.C. certified teachers teach the B.C. curriculum that leads to a Dogwood Graduation Diploma. We have approximately 800 predominantly English speaking Egyptian students who range in age from pre-K to Grade 12.  A 'sister school' will be opened in Dubai in September 2017.
We are currently seeking applicants for two school based administration positions:
Vice-Principal – BCCIS – Cairo, Egypt Effective Date: August 20th, 2017
Principal – BCCIS – Cairo, Egypt Effective Date: January 1st, 2018
The role descriptions for these positions are similar to those of parallel B.C. 'onshore schools'. The basic requirements include:
have at least one year of experience working at a principal or vice principal level
have a minimum of three years of experience in a British Columbia public, independent, or offshore school
a B.C. teacher with current BC Certificate of Qualification, including a criminal record check
a Masters' degree in Education Leadership or a related field
fluent in English
excellent written and oral communication skills
a history of strong education leadership and organizational ability
a history of positive relationships with parents and community
ability to be culturally sensitive and adapt to working in Egypt.
For more information contact:
Bob Long
Superintendent – Strategic Planning and School Development
British Columbia Canadian International School (BCCIS) – Cairo
British Columbia Canadian School (BCCS) – Dubai

Principal – full time or part time position
We are a private high school for local and international students in Vancouver.
•Experience as the administrator for a high school
•Understand the MOE requirement
•role model and mentor for teachers
•Loving and caring principal for students to love and respect
•A happy and positive person with great passion for education
•Teacher license in BC
•experience with MyEDBC and Turbo Trax preferred
In summary, we are looking for a good person with strong sense of responsibilty and mission who loves education and wish to guide the students and teachers in a better self.  If you are interested, please email us  your resume to info@columbiaacademy.ca

Majestic BC International School (MBCIS)
Majestic BC International School (MBCIS) is a newly founded BC Offshore School located in Foshan City, China and opening in September, 2017.  The school is housed in a new, well-equipped facility which includes state-of-the-art classrooms and labs, three storey library, full size gymnasium, dance studio, music rooms, auditorium, playing fields, indoor pool, tennis courts and more.  Initially, the school will admit students in Grades 9 and 10.
MBCIS is seeking a Founding Principal who will lay the foundations for success of the school.  We are seeking an individual with strong administrative and instructional leadership skills.  Experience with ELL students will be an asset.  A demonstrated history of team building, enthusiasm and creativity is required.
The successful applicant must:
– be fluent in English
– hold a current and valid BC Certificate of Qualification
– have a minimum of three years experience in a BC school
– have previous administrative experience.
MBCIS will offer the successful applicant a very competitive package of salary and benefits including free accommodation, return airfare and medical insurance.
The principal is expected to model strong pedagogy by teaching one course per year and to be fully conversant with the BC Education Plan and the revised draft Grade 10 to 12 curriculum.
Foshan City is a prosperous hub in Guangdong Province. The sub-tropical climate endows the area with abundant trees, year round flowers and varied recreational opportunities.  The city has many parks and green spaces with convenient transportation links to other major centres.
Please forward cover letter, resume and references to Dr. Harry Janzen at: harry.janzen@viu.ca